Beginner's Guide to Using Facebook Ads
---
Facebook is one of the most popular online advertising platforms for eCommerce owners. Facebooks Ads is the most ideal for beginners with little advertising experience. It allows one to optimize the delivery of the ad so that their message reaches the ideal customer based on their interests and behaviours.
Setting up Facebook ads for e-commerce is relatively easy. It may take you some experimentation to get a positive return on ad spend (ROAS). But it's worth the time and effort once you begin to figure out how to structure your campaign to increase your sales profitably.
Besides taking advantage of these changes in digital marketing 2020, beginners can take the time to learn the basics of creating Facebook Ads. Mastering this complex art can help in fueling their business growth. There are endless options that Facebook Ads offer, including the customization and control of your ads.
There's also a connection between Facebook Ads and Instagram Ads that allows you to reach a larger audience on both platforms. You also don't have to worry about the cost of running a campaign with Facebook Ads since it's relatively cheaper than other alternatives like Google AdWords. You can create a high-converting campaign with this beginner's guide on using Facebook Ads.
Why Facebook Advertising is Attractive
Facebook has more than a billion active users. Using Facebook Ads allows both experienced and beginner eCommerce owners to leverage the large user base to drive more traffic to their sites.
Boosting social media marketing 2020 is also possible through the targeted ads that you can create with Facebook. It's possible to get customers based on their interests, demography, and behavior. Moreover, you create more awareness about your brand using Facebook Ads.
Develop a Strategy
You need to have a strategy before you start setting up your campaign on Facebook Ads. Having a strategy in place will guide you as you go through all the options provided by Facebook's Ads Manager.
Your strategy needs to specify the type of product or service on offer, the target audience, and specify how they'll use these products or services. Besides, you also need to specify the campaign's objective in the strategy and whether you're looking for leads, more traffic, sales, or brand awareness.
Setting Up the Facebook Business Manager
Once you have a strategy in place, you need to set up the Facebook Business Manager account. This is the section where you'll find all the tools to run your ads, including the Facebook Ad account and business pages. You'll need to provide your details, such as name and email address, alongside the Facebook business page to create an account.
With a newly created Business Manager account, you can now create a new ad account or add an existing one. This account will provide you with all that you need to navigate the different areas of your Facebook business.
Installing Facebook Pixel
Facebook Pixels is an effective tool to help you monitor the performance of your ads. You can also create it within the Business Manager Account and link it to your eCommerce site before you start paying for the ads.
You can use it to track the traffic directed by Facebook Ads to your site, making it easier for you to determine which of your ads does the best performance.
Select the Target Audience
The key to a successful Facebook Ad campaign is targeting the right audience. Using Facebook's Audiences feature will allow you to find audiences interested in using your product or service. This section within the Business Manager account allows you to create a list of people you want your ads to target.
The two main features used by Facebook to help you come up with the appropriate list are retargeting and prospecting. The Custom Audiences feature allows you to retarget specific users who've already taken certain actions on your Facebook profile or website.
Prospecting involves looking for new customers for your online business. It allows you to capture the audience that hasn't interacted with your online business or purchased from you.
To achieve this, Facebook uses Lookalike Audiences that allow you to replicate the Custom Audience qualities. It also allows you to use location, demographics, behaviour and interest targeting to get new customers.
Create Your Facebook Campaign
A Facebook Campaign includes all the ads used by advertisers to help get more customers. Every campaign has an objective, multiple ad sets, and several ads.
Ad sets allow you to select the target audience, the budget, and the type of ads your audience will see. The variety of ad sets allows you to determine which of your ads performs best by testing the different audiences against each ad.
Whether you're looking for more awareness, consideration, and conversion, Facebook Ads allows you to set up your objectives. You can even further determine how you want to achieve these objectives, either through video views, traffic, or sales. Having a strategy in place will make it easier for you to achieve more with Facebook Ads.
Setting Up the Campaign's Ad Sets
With your objective in place, you can set up the ad sets by determining the type of audience you intend to target and the campaign's budget. You can also determine how Facebook will place your ads in its network. 
The ad sets section allows you to specify how much you wish to spend every day or throughout the campaign. You should allocate enough in your budget to ensure that you can achieve your objectives with Facebook Ads.
Moreover, you can make a clearer choice of the type of audience you want to target. This means refining the choices made in the Audiences section earlier. There are a lot of options provided for you to select the right audience for each ad.
In this section can also select where your ad will appear, whether it's on your audience's feeds on Instagram or Facebook.
Creating the Ad Itself
With everything set up and ready to go, you need to create the ad itself. Facebook advertising differs from traditional ads and comes with specific rules that you can use to create an ad that converts.
A popular format for Facebook Ads is the dynamic product ad that combines Facebook's Pixel data and product catalogue to retarget your site visitors. You can also use the dynamic product ad to prospect for new customers based on their profile data.
Optimize the Facebook Campaign
If you want your Facebook campaign to be successful, it's important to know how you can monitor the ad's performance and make the most out of it. The Facebook Ads manager will give you all the details of active campaigns.
You need to always be on the lookout on specific metrics in these campaigns, such as the frequency, costs per click (CPC), relevance score, and the actions taken. It will require a lot of patience for Facebook Ads to optimize your campaign and give you the desired results.
Conclusion
Facebook Ads provides a variety of options that both beginners and experts in eCommerce will find easy to use. Having a strategy in place will make it easier for you to create a more effective campaign on Facebook Ads. Facebook Ads is a learning process.  There are a number of errors you can avoid right from the beginning and the folk over at Kontentino have a great article about the errors you can avoid when setting up your campaigns. Take your time to learn these basics and launch a campaign that'll help fuel your business growth.
Author Bio: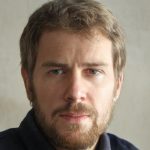 Leon Collier is an academic writer and blogger from the UK, who writes on a wide range of subjects from pop-culture to history, travel to self-development, education to marketing, and much more. His current assignment is with Write My Dissertation. When not writing, you can find him in exploring new books and magazines at a local book store.
---