How to Develop High-Performing Facebook Groups Communities to Fuel Your Brand's Growth
---
Despite all the new trends with social media, such as viral TikTok dances and Snapchat's reemergence, Facebook is still one of the most active social media platforms. Boasting over two billion active users, Facebook is a powerhouse for marketers to tap into new markets, attract unique audiences, and build loyal communities of followers.
Facebook Groups are among the most engaging virtual communities on all of social media. Over 1.8 billion people are part of at least one Facebook Group, and according to Sprout Social, 40 percent of marketers view private groups as a top social media trend to prioritize.
For brands, this offers an opportunity to create and promote engaged communities to fuel growth without massive advertising spend. The more time and effort you devote to groups, the more likely you'll be to build a community that will provide value to your brand.
What are Facebook Groups?
Facebook Groups are a place for your brand's customers to gather and bond over your products or services. Members can get together in a public, or private, group and have discussions, post content, rally around causes, learn about your products, and gain access to exclusive knowledge or content.
Basically, a Facebook Group is a haven for your loyal customers to show how much they love you. When a brand creates a Facebook Group, they can encourage chatter and build a loyal, authentic online community.
Facebook Groups have many benefits for brands, such as:
A direct line to loyal customers and their unique insights
A chance to build long-lasting relationships with customers through engagement and value
Improved organic reach, since Facebook's algorithm prioritizes content from groups with high engagement
Types of Facebook Groups
Facebook offers three privacy settings for groups, which can be changed at any time.
Public
Public Facebook Groups allow anyone with a Facebook account to see what members post and share. While this has less of an exclusive community feel, it opens opportunities for others to happen upon your group in their newsfeed and join the club.
Keep in mind that public groups can be tricky to moderate and control, so you must have a close watch over the content and comments.
Private
Private Facebook Groups show up in searches, but members must be approved by moderators or administrators manually. Only current members can see who is in the group and what they're posting and sharing.
This option is great for creating an exclusive atmosphere while also keeping the group discoverable. You can also ask membership questions and add guidelines/rules members must follows. It comes up in search, but you have control over who can enter, post, and comment.
Hidden
Hidden Facebook groups are private and secret. They can't be searched, so only those who know it exists can find it. Otherwise, hidden groups have the same privacy settings as private groups, so only members can see other members, post, and comment.
While hidden groups are more challenging to build and grow, the unsearchable nature and exclusivity makes them appealing to most audiences. Only you know what is appropriate for your brand and your audience.
If you want to get started with Facebook Groups, discover the steps you need to take to build your community.
Prepare to Launch the Group
Before you can launch a Facebook Group, you need to determine the best way to create a community and what type of content and experience you want to provide.
Create a List of Topics or Prompts to Engage the Group
Consider the topics you'd like to discuss in the Facebook Group. Take a look at your audience and identify the topics and conversations that are taking place within your existing community and among your competitors.
Settle on three to five content pillars that you can use to generate interest and momentum in the group. You can format that content a number of ways:
Polls
Questions
Experts/Industry Leaders
Giveaways
Industry News
Test Your Ideas
Once you have your list of content pillars, test them on your social media channels to see which ones resonate with your audience. Ask questions, run polls, and conduct surveys to get feedback on what your audience wants to discuss.
This legwork provides valuable insight into what you can provide for your community and how you can hit the ground running with your initial launch.
Build an Email List
Ideally, you'll already have an email list from your website and social media channels. If you don't, put some work into building an email list and getting a larger audience. When it comes time for your launch, you can use the email list to promote your upcoming Facebook Group, build anticipation, and get members quickly.
Launching the Facebook Group
When the research is done, you can get ready for your launch. Here are a few ways:
Announce Your Launch to Your Email List
Leading up to the launch, send out an email with a link to the group and an announcement about the content you'll be providing. Inform people of dates and how they can become a member of the group.
Remember that no one wants to be first to the party. Wait to approve members until you have 15 or 20 requests to join. Then, approve requests around the same time.
Create a Welcome Post
Now that you have some members, take the time to welcome them personally and ask them to help with the group. Your welcome post should be pinned to the top of the group and include on-brand information or an engaging question to prompt members to comment.
You can also create a pinned post with group rules, if appropriate. Most Facebook Groups have rules related to approved posts and harassment, but you can choose whatever you decide is appropriate for your audience.
Grow Your Facebook Group with Best Practices
Facebook Groups don't just grow on their own. You have to put time, effort, and consistency into engaging with your group and attracting new members, especially at the start.
Take a look at these best practices for growing your Facebook Group:
Promote Your Group
Even with an email blast, it may take a while before your audience is aware of your Facebook Group. Be sure to post about your new group on all your social media channels, on your website, in your email blasts, and during customer communications.
Be sure to post multiple times. Newsfeeds can get crowded, so your audience can miss your post and not know your group exists. Post regularly to ensure that everyone sees your group and knows how to join.
Engage with Your Group
As the group creator, you have to engage with your members on a regular basis. Just like posting content, you should schedule time to interact with the group members at least once a week, but more often if you can.
If engagement with the group is challenging in your busy schedule, include time in your calendar or set reminders to go in and reply to comments and respond to new posts. Your audience is there for you and your brand, of course, so give them what they want!
Assign a Moderator
One of the challenges of having a Facebook Group is maintenance. You have to keep an eye on new posts and reply to questions regularly, which can be difficult to fit into the other day-to-day responsibilities.
Assigning a moderator takes some of the pressure off. Ask someone on your team to take on the role of group moderator to scan comments, address questions, and approve posts. Sometimes, trolls make it into groups and ruin the experience for others, but a moderator can manage inappropriate or bullying comments to keep the group running smoothly. Moderators should also approve new member requests.
Let It Flow
Your audience is in your group for your brand, but that's not the only reason. Most likely, your audience has common interests and everyone wants to connect with like-minded people. Let other topics come up and encourage engagement within the group to fuel growth.
Maintain a Strong Brand Personality
No matter what your group members are talking about, your brand personality should show through in every conversation and interaction. Your group is intended to connect with your audience, show who your brand is, and demonstrate what you want to achieve. This will attract like-minded people to the group and allow it to thrive.
The best way to showcase your brand personality is through your name, description, and branded content. Make sure your messaging throughout the group communicates your brand and you share content that relates to what you have to offer and how you differ from your competitors.
Don't Turn the Group into a Pitch
You and your team can, and should, participate in the group. Post content, ask questions, and engage with your community through comments, but don't make it about sales. Your audience knows what you have to offer and how to purchase your products or services – that's not why they got into the group. They're in the group to engage with people that have similar interests and your brand is the commonalities.
For example, Awkward Essentials created a Facebook Group called AWK Talk. Given the nature of the products, our audience joined the group to discuss not-safe-for-work topics with an open and similar group of people, not to hear pitches about our products.
Start Your Virtual Community
Facebook Groups offer an excellent opportunity to form a tight-knit, virtual community of loyal customers and fuel your business growth. Groups take some work to launch and maintain, but it pays off in brand awareness and customer loyalty.
-Author Bio: Frances Tang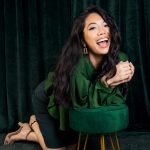 Frances is the founder/Captain Awkward/CEO of Awkward Essentials, a company that makes products that address the unspoken parts of hygiene. She is also the inventor of the dripstick — an after sex cleanup sponge. Frances Tang never intended to build a company around a post-sex cleanup tool, but the Awkward Essentials founder saw a need — and an opportunity — for an entrepreneur willing to go there. Now, Frances is leading a revolution for female founders, showing that fearlessness is a founder's most important value.
---