What are the Key Elements of your Memorable Brand Identity?
---
In today's competitive market, it is important to build a brand that stands out. Look at big brands like Apple, Starbucks, or Nike. Find a person that is not familiar with their logos or mission statements. What characterizes these big brands the most is their uniqueness. They have been paving the path towards building a solid brand image for years, based on the specific needs of their target market and their brands' personalities.
It is important to understand that it is no longer important what your brand is supposed to stand for. What really matters is how people perceive you. Jeff Bezos illustrated that perfectly, saying that "branding is what people say about you when you're not in the room."
Let's see a few simple ways to build a solid brand identity. 
Choose a Memorable Brand Name
Research claims that 77% of consumers make shopping decisions based on brand names.  
Now, there are many options to consider when naming your brand. For example, some businesses focus on eponyms, others misspell words on purpose, while some brands even use portmanteau words to stand out in the mass of similar brands.  
No matter what brand naming option you choose, make sure it is sweet and short. You want people to memorize and pronounce it easily. Above all, your name needs to reflect your brand's goals and personality in the long-run, as well as to resonate with your target audiences. 
Essential Assets of your Brand Identity Design
There are a few design elements that serve as building blocks of your brand identity.
Typography
Typography is, just like its mere name suggests, the font type you will use on your brand materials. Now, there are four common kinds of fonts you could use and these are:
Serif fonts are old-school fonts and are perfect for brands that want to emphasize their credibility and long history.

Sans serif fonts are more casual and modern than Serif fonts.

Script fonts imitate handwriting. As such, they add a pinch of luxury to your brand and build stronger relationships with your customers.

Display fonts are famous for their bold, unusual shapes, shadowing and are perfect for showing the artistic side of your brand.
Color palettes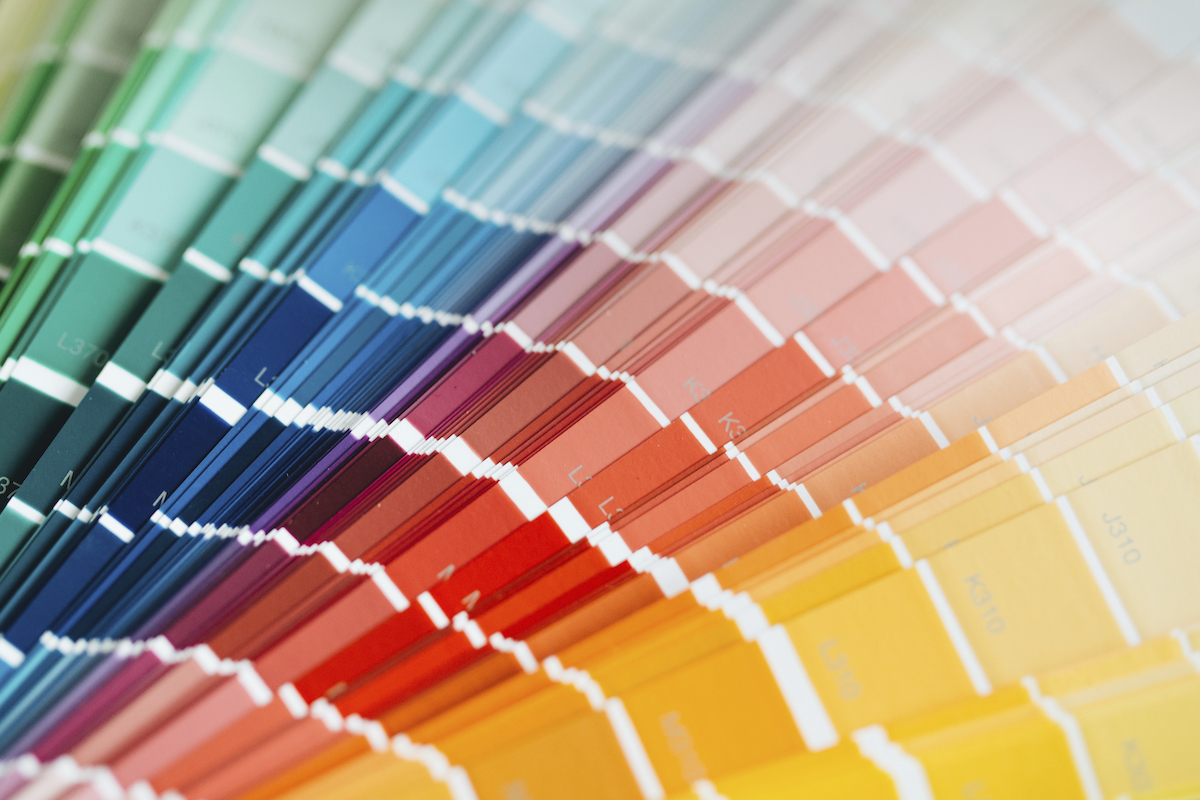 According to the color psychology, each color ties to certain emotions and, as such, may heavily impact how your customers will perceive your brand. 
Red stands for love, passion, and excitement. 

Yellow is the happiest in the color spectrum – the color of sunshine. 

Orange is playful, energetic, and youthful. 

Blue is reliable and stable. 

Green is natural and denotes growth. 

Purple often stands for luxury and exclusiveness.

Black is bold, modern, and sophisticated.

White is pure and honest.
Shapes
Similar to colors and fonts, the shapes you use influence your brand perceptions. 
Round shapes are warm, friendly, and often feminine. 

Straight-edged shapes denote strength, stability, and trustworthiness. 

Horizontal straight lines evoke tranquility.

Vertical straight lines stand for strength.
Define a Recognizable Tone of Voice
Your tone of voice is a critical aspect of your brand identity, since it helps you get heard in the noisy digital marketing landscape. For starters, make sure your tone of voice reflects your brand identity. 
Sit down with your team and ask each member to write a few adjectives that describe your brand the best. This is one of the most reliable ways to choose the tone of voice that reflects your brand values and resonates with your target audiences. For example, is your brand traditional or youthful; formal or casual; quirky or serious? Ask yourself how your brand sounds right now and whether it reflects the traits you have listed above?
The idea is to use your tone of voice consistently, across all channels, be it printed brochures, blog articles, social networks, or maybe your business cards. For example, if you decide not to use emoticons on your social networks, you should not use them in your email newsletters or blog posts, either.
Combine your Brand Assets Consistently
Now that you know what your most critical brand assets are, you need to merge them and create a memorable brand identity that will stand out. Your brand personality can be expressed in a wide array of ways and some of them are:
Produce On-Brand Content
Content marketing is a critical part of your brand presence. It lets you connect with your customers on a more personal level. Above all, it positions you as a credible source of information. These are all significant factors that will impact customers' perceptions of your brand and encourage more sales. 
Now, there are different forms of content you may use, ranging from your blog articles, brochures, visual content to email newsletters and social media posts. Irrespective of the type of content you create, always focus on your audience's needs. Ask yourself what they expect to hear from your brand? 
Above all, make your content consistent. Make sure your language is consistent. Use the same tone of voice in all kinds of content you create, be it an answer to a customer's question on social networks or your blog articles. Wendy's, for example, relies on puns in their social media strategy and their audiences seem to like that. 
As for visual content, such as photos, illustrations, infographics, or animations, always use the same design styles and filters. When a customer opens your blog or social networks, you want them to recognize your brand immediately. Domain.me is a perfect example of a brand that manages its visual brand identity consistently. Namely, the color of their brand is, obviously, red and they use it consistently in their logo design, blog posts, website design, and social networks. Above all, they keep all marketing elements on-brand. Let's take the example of their infographics. Infostarters create infographics for them, creating custom animations and adding their logo on each infographic to raise brand awareness.
Design a Logo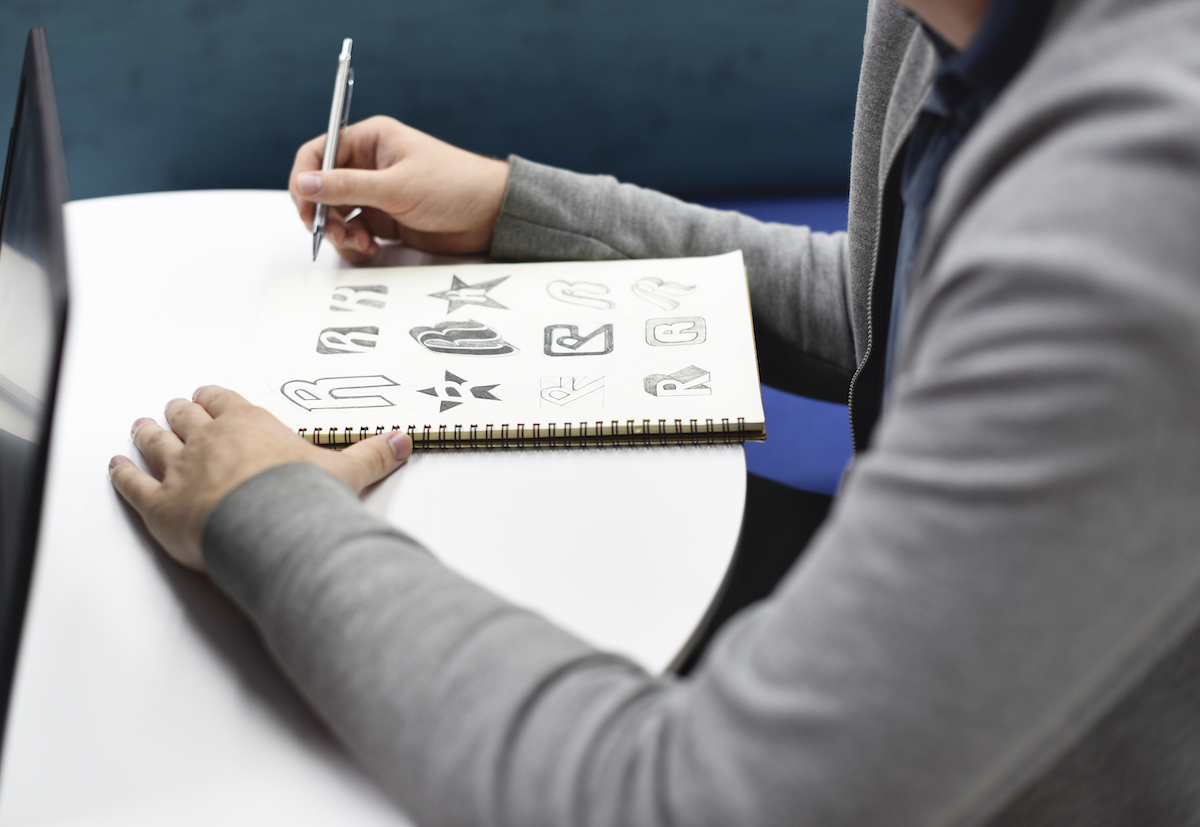 Your logo is the first thing people will notice on your website, business cards, or brochures. Therefore, you want to create a logo that:
Clearly communicates your brand values

Is simple, understandable, and clean

Is classic and memorable. You don't want to rely on trends that go out of style in a year or so.

Resonates with your target audience and meets the industry design standards.

Evokes emotions and makes a lasting impression.
Build an Optimized and User-Centric Website
Your website is your online ID. When people google you online, it is the first thing they will see. Above all, your prospective customers will check your website out to learn more about you and determine whether to do business with you. Now, you probably know what to do to optimize your brand for search engines, but how to optimize it for customers? 
Include the "Culture" page to tell your brand's story – explain how it was created, whose idea it was, and why it exists. If your brand stands for a cause, make sure you emphasize that on your website.

Use user-centric layouts.

Invest in seamless website navigation to enable customers to find the right pages faster.

Simplify the checkout process to encourage higher conversions.

Consider using user-generated content on your website as a trust signal. 

Keep your photography consistent – use the same filters and colors. 

Use your logo consistently. 
Have a Style Guide
Research says that 90% of businesses believe consistency is critical for their branding efforts. This is where creating a brand style guide is critical. Its mere purpose is to make your brand cohesive and recognizable across all channels. It dictates how your brand will remain consistent across different online and offline channels. 
When creating a brand style guide, you first need to define your brand – its traits, values, and goals. Now that you have developed your brand assets, your goal is to determine how they will be used on different channels. Here are a few things to consider:
The variations of a logo across different platforms – its colors, placement, and size

Font types and sizes across different channels

Photography and videos – what filters, styles, formats, and sizes you will use

The diversions of your color palette across different channels

The design and messaging of your call-to-action buttons

Brand slogans

Your tone of voice on your website, blog, social channels, email newsletters

The use of emojis and fun content, such as memes.
Conclusions
There is no one-size-fits-all tactic you could implement when building a solid band. You will always need to adapt these tips to your specific market, audiences, needs, and objectives. Still, these are a few practices that may certainly serve as your solid starting point. 
How did you create your brand identity?
---