7 Mistakes to Avoid When Combining Email Marketing with Social Media
---
Email marketing and a social media outreach campaign have proven to work hand-in-hand seamlessly. Hence, a lot of companies have explored methods and different tools to try and integrate these two marketing strategies. The results have been reaching the target audience much more meaningfully and that has meant higher conversion rates for the businesses.
When done right, it could prove to be the most effective marketing strategies for modern business owners. There are some challenges in implementing the integration between these two marketing campaigns. Those challenges include a misguided or misinformed approach in carrying this integration out. 
To help you avoid potential pitfalls, here are seven mistakes to avoid when combining email marketing with social media:
Ineffectively inviting social media followers to subscribe for newsletters
There are various tools to successfully integrate social media and email marketing that lead to great results. All of those efforts implementing those tools can be a waste if you do not effectively link these two marketing strategies. The most common method of integrating these marketing strategies is inviting individuals on your email list to follow you on social media. 
Although this method has worked very well, there is a way to make things more interesting by inviting the followers you have on social media to the business email list. 
You can direct customers to sign up for periodical newsletters on Facebook using interactive forms. Therefore, you do not need to drive customers to the website before asking them to subscribe but it can all be done on social media. 
When you ask customers to visit your website and only ask them to subscribe once they are on-site can be ineffective. The reason being is that customers might feel like it is the end of their customer journey once they reach the website. 
The customers might not see the importance of signing up for newsletters but if you introduce this concept from the beginning, the business might get more emails on their list. This strategy has been successfully implemented by Write my dissertation, which is an online assignment help for thesis, dissertation and essay writing. Its creative ideas, combined with the newsletter strategy, have led students to give them positive essay reviews all around.
Linking emails to empty social media pages
One of the most successful ways of integrating email marketing with social media is using the emails you send as a gateway to other platforms used by the business. The most successful way of doing so is linking emails to the business' social media accounts. Users will expect to see tons of content on your social media wall or timeline and if it is empty, that might repel them from the business. 
Therefore, you need to ensure that the pages linked to the email content being sent to potential customers have enough content to keep them scrolling for a while. Thus, you should not neglect to create content specifically developed for social media. 
You can use some of the content creation tips shared on Modelonamission.com to have engaging media and posts for the audience driven by the business' emails. 
Even if you are still starting, it is imperative to have an aggressive content creation plan to hook visitors that are on your email list. Think about this, how would you feel when someone invites you to visit their shop only to find an empty storefront. That is exactly how customers feel when invited to visit the business' social media only to find out that it is empty.
Having inconsistent branding 
Customers tend to have high expectations regarding the branding of the business used on the website, email templates, and social media. If the branding aspects of these three marketing strategies are not consistent throughout all channels, you may face a higher bounce rate. 
For example, if a customer was introduced to your business on social media and receive emails with inconsistent branding, they might feel confused. 
The same applies to when customers click on the website link included in the email and see different branding from what they are accustomed to. Customers might feel like they are not dealing with the same company and therefore avoid further communication with the business. 
Subsequently, the audience following you on social media might unsubscribe on the business' email list. They might even go to the lengths of unfollowing you on all social media platforms because of the confusion. 
Amazon sets an impeccable example in having consistent branding throughout all their marketing channels. Their emails use a template similar to the design and structure of the company's website, making it easier to identify. 
The visuals used on both these marketing channels also appear on social media for customers to easily recognize Amazon regardless of the platform they are on.
Do not hard sell on social media
In all you do, try to resist the urge of hard selling on social media because this can be an ineffective choice. The main reason why they are on social media could be sharing entertaining content and indulging in this category of posts. 
When you come on too hard by directly selling to them, they might unfollow the business on social media platforms. Instead of doing so, focus on sharing interesting facts, entertaining posts or information that adds value to them. 
If you also focus on promoting how good your products or services are, customers will perceive the business as an outright seller. You can start offering promotional content using emails once they have signed up for your newsletters. Businesses that prefer hard selling on social media should look out for platforms like Instagram. 
The platform allows you to post "shoppable" items in the "Shop" section of their social media channel. That is where you can promote your products and services and even include a price tag. 
On the regular timeline, it is best to keep the content informative or entertaining for the targeted audience. Do not risk appearing like a company that cares entirely for its town interests but focus on adding value to customers.
Using the same response technique on social media and email
You should come to terms with that email and social media marketing are not exactly the same. That will help you handle the integration with a clearer picture on the dos and don'ts regarding responding to queries, complaints or comments. 
Social media has been structured to be a more open communication platform, whereas emails are more discreet and private. Therefore, that will compel you to treat these two marketing appropriately when customers try to communicate with the business. 
Digital marketing experts at Essay writers, an online assignment writing service, say that a customer might complain publicly about your service or unsatisfactory product. In this case, you should respond appropriately to the public post instead of rushing to take matters privately. 
Also, you will avoid commenting that the user should lodge their complaint using the business' email. Instead, you will use the platform to demonstrate how swift and helpful the business' customer service is. 
Try to understand the problem using social media post comments and offer solutions right there on the spot. When an issue has been lodged using an email, there is no need to go public with it but the problem can be resolved privately. 
Although these marketing channels have their peculiarities, there is something they have in common. They share the importance of instantaneous responses; otherwise, a matter that could have been resolved discreetly using emails can go public on social media.
Choose the social media platforms you link carefully
Slow loading emails are a bore for many customers and can be deleted before they are even read. Therefore, you must not make the emails load for longer than they should by adding too many buttons. 
Adding a lot of social media buttons will impact the time your email takes to load, so this should be avoided at all costs. Instead, carefully select the best social media platforms to reach out to customers depending on the industry you are in. 
For example, B2C businesses can include only the three most commonly used social media platforms that will solicit positive user engagement. You can link your email to the business' Facebook, Instagram, and Twitter – the channels that are mostly used by the majority of people. When you are a B2B business, it might be prudent to link the email to more professional social media channels like LinkedIn. 
Codecademy's marketing strategy is hailed as one of the best in the startup category. Their emails link only two of the most prominent social media platforms, which are Facebook and Twitter. You do not need to go overboard with linking social media pages but rather stick to the most practical and efficient ones for your business. 
You have probably determined the most successful social platforms that work best for your business, link only the top two or three to limit the email loading speed.
Forgetting to share testimonials using email marketing
User-Generated Content (UGC) posted on social media is a very efficient way to influence the audience's purchasing decisions. UGC forms the mentality that your products or services are trusted because they have been recommended by someone else. You may have probably engaged customers to share their experience with the business. 
Methods you might have used include running contests and challenges that increase brand awareness. Alternatively, you might have just politely asked them to share their experience with the business on their social media walls. 
You can leverage this type of content further by taking it to email marketing. Sharing the customer testimonials or embedding them as they are can push the audience to take action. 
They might have not seen the content on social media and sending them an email with customer testimonials will ensure that it reaches them. Not including this section in your email content creation plan is a mistake because it can generate more sales. 
You can continually ask customers to post their experiences with the business and selecting the top five testimonials to include in marketing emails sent by the company.
The bottom line
These seven mistakes outlined above should be avoided at all costs to get a higher conversion rate by meaningfully engaging with the target audience. Remember that although email and social media marketing work well together, they are not the same and should be treated as such when resolving customer complaints. Also, create consistent branding throughout both these marketing methods that align with the content on your website.
Author Bio: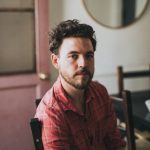 Scott Mathews is a prolific academic writer who holds rich experience of over a decade in the writing industry. His researching ability, impeccable writing skills and in-depth subject knowledge make him one of the best writers in the assignment service field.
---