The Importance of Social Media in Brand Building
---
Social media is crucial for building and growing the brand. Right now, there are over three billion social media users around the world. You don't need any other fact (even though there are many more) to understand that you need social media presence whether you run a small, local business or big multinational company. Nevertheless, let's go through some of the most significant advantages of social media, so you can have a better understanding of why your brand needs to be present on those platforms.
Establishing brand awareness 
First of all, you want people to recognize you, right? Therefore, you need to introduce yourself properly. Your presence and activity on social media are essential for bringing brand awareness. You want to get your brand into customers' face! For that, you'll need a lot of high-quality content, infographics, compelling videos, etc. However, you will have to invest in advertising (Facebook and Instagram ads mostly), and also in someone to do this job for you if you're not familiar with it. But that is the smartest investment you can make for different reasons. The most important one is getting recognition from the right people. The key is to target a specific audience and demographics. Cool logo, brand messages, and visuals (very important!) can also differentiate you from the competition in the eyes of customers. Furthermore, building brand awareness will lead to positive brand equity. When people are well aware of your brand, they will, most likely, establish a loyalty which will further lead to recommendations to family, friends, and colleagues. 
Deep connection with the audience
Now when you've established your brand, don't even think that your job on social media is over. The biggest mistake you can make is to stop caring about your customers. You have to nourish your audience! Social media channels give you the golden opportunity to talk to your customers, and to provide fast and precise answers on all their questions, comments, and feedback. Same as all other ways of customer support, but even more useful! It is often a decisive factor for a customer to buy your product or not. Also, you need to continually create interesting and relevant content. Don't promote products in every post; try to be funny and personal. You want to look trustworthy, insightful, and sincere in customers' eyes, and top-notch content is the best way to achieve that goal. 
Promotions and Giveaways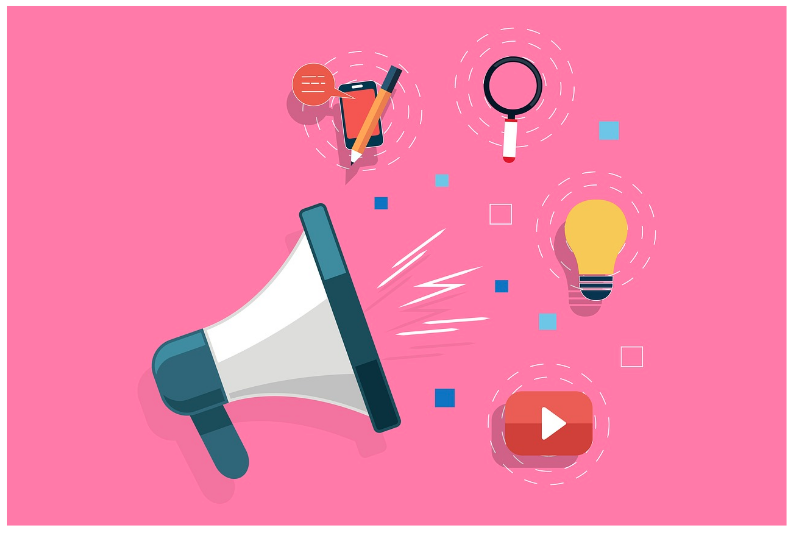 Your mission should always be to differ from the competition and set your brand apart. Promotions and giveaways are good old marketing tactics to help you achieve it. And social media sites are perfect places for those contests. Your short-term goals which lead to giveaways could be different – capturing or nurturing leads, creating engagement, reach the influencers, etc. But first, you should do thorough research on which of your products will be the most helpful to your target audience. For example, let's say you run an electronics or computer store, and your target audience is tech-savvy people. After the research, you will (probably) find out that you should conduct a giveaway including branded backpacks for their laptops. Remember, it is all about being unique and one step ahead of the competition. Which finally leads to sales improvements and developing business partnerships.
Building relationships with businesses and influencers
Good online relationships are clear indicators that you're doing the business well and growing your audience. Creating them on social media channels is essential for building your brand and lead generation. For example, people see a good reference about your brand on another trustworthy page (or profile). It will make them trust you even before they visit your page! That sense of trust is vital for building a wider audience. You will hardly make any progress if you are "solo player". Or even worse, if you create relationships with businesses that already have a terrible reputation. Be smart when picking your friends. You're going to need them in the brand-building process, but also later, when you are established. But first, you have to make sure that people want to collab with you. Be original, always have high-quality content, and most importantly, make sure that all your products and services rock! Contact them after that – be cool, polite, and present everything you have to offer. If there is a mutual benefit, your relationship will last long! 
Brand building is a long and exhausting process. Nothing can be done overnight. However, with proper marketing and sales moves, you will set up your brand sooner or later. Social media has the biggest role in the whole process. Keep one more thing in mind – you don't have to be on every platform. Pick ones where you have traction going on, and make sure you are consistently doing well on those you've chosen.
---