The Importance of Digital Marketing for Service-based Businesses
---
Every day, businesses are facing more and more challenges. The competition is growing daily, so businesses need to come up with new ways to stay afloat and be one step in front of their rivals. In order to overcome challenges, companies can and should use digital marketing—the easiest, cheapest and most effective way to reach consumers, build a good relationship with them and retain them for a long time. To motivate you to use digital marketing for your service-based business, here are all the benefits you can expect and strategies to adopt:
Advantages of digital marketing
Digital marketing has many advantages, such as cheap price, availability and targeted content. So no matter what kind of business you run and what kind of services you offer, there's a possibility to benefit from digital marketing.
1. Global reach
Digital marketing is not limited by geography meaning you can reach an international audience and promote your products. Even small local service providers can achieve great reach, put their name out there and leave a mark on the global market. With traditional forms of marketing, this is not possible, or it is possible only with very much money.
2. Lower costs
Digital marketing is always a very cost-effective solution, no matter if you want to offer your services locally or globally. Through digital marketing, small companies can compete with industry giants because they don't need millions for comprehensive marketing campaigns. If your company has a staff member who can do basic SEO, social media marketing or content marketing, you can literally create great content for your followers for free. Study your marketing goals and see which strategy is the best for you so you can minimize your costs even more.
3. Effective targeting
Through digital marketing, you can easily find out all about your audience and create a campaign to best fit their needs. You can practice targeting your audience through various strategies like keywords, pay-per-click or by following demographic information on social media. This will ensure that every post reaches its viewer and create minimal losses.
4. Better engagement
Through digital marketing, users can share, comment and like content, thus engaging with customers in a real conversation, creating a lasting relationship. It's much easier for companies to use strong engagement to turn casual users into loyal customers.
Strategies to employ with digital marketing
There are various strategies within the field of digital marketing. All of the strategies can do exactly what's mentioned above, which is help them reach new customers, build a loyal customer base and promote their service for very little money.
1. Blogging
Blogging is a very effective strategy that can be employed easily by all businesses, those in the service industry as well. Let's take a look at a company offering bathroom remodeling services and their offer of marketing goods. They have a very successful blog on their website that offers useful information to customers and allows new buyers to reach their services easily. Through their blog, these remodelers can keep their customers up to date with bathroom news and their services, and also build brand awareness.
2. SEO
SEO (Search engine optimization) is a digital marketing type that allows service-based businesses to place their business as close to the top of Google search as possible. This provides them with more traffic and better brand awareness. Websites at the top of Google search are more likely to catch the attention of people and earn new customers.
3. E-mail marketing
Using targeted messages and sending them via e-mail is a great way to reach customers and keep them informed. You can use e-mail to send catalogues, offer deals on services and share content with your customers. It's important to create a list of e-mails where you can send your offers, but you can also use e-mail marketing agency services that can provide you with addresses.
4. Social media marketing
Facebook and Instagram are a great way to reach customers of all ages, but especially the younger crowd. Posting on social media allows you to create awareness and even become viral on platforms for free (or very little money if you use sponsored ads). Through social media, the serviced-based businesses can share content with their users and create a two-way conversation by posting, commenting and liking each other's content. There's no better way to build a relationship with customers than to communicate with them on social media.
Conclusion
In today's digital world, every industry should start using digital marketing, service industry included. With all the benefits, it's hard to pass on the opportunity for your business to profit, grow and become more popular than ever. 
Author Bio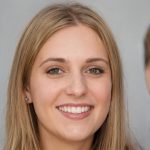 Eve Anderson is a marketing specialist turned blogger. Interested in sports and exciting travel destinations. Love to share content that can inform people.

---