Link Creation & Customization: 6 Ways to Supercharge Your Brand in 2022
---
2022 has seen a massive turn for business environments that have altered into fast-moving workspaces for all brands. Focusing on what's needed now, businesses curate products and services and make appropriate decisions to thrive in the changing environment.
The year has also seen a shift to the online atmosphere and the use of different tools for the virtual growth of businesses. It has become increasingly necessary to balance both the online and offline services a brand can provide. These challenges have made it challenging for a business entering the market to establish itself and grow. But with the different resources and steps available, it is not an impossible feat to make a mark. Here's a look at some of the best ways to supercharge your brand into the fast-paced environment in 2022.
6 Ways to Supercharge Your Brand in 2022
Create a unique identity: Your brand identity is the key factor that can either make your business stand out, or keep it from reaching its goals. Without a unique identity, your brand may blend in with your competition in the market and your target audience may fail to see the true potential it holds. To create an identity that stands out, you have to make sure that the name is recognizable across all platforms and is associated with the service or products you want to provide. You can do so by creating social media profiles, brand websites, online portfolios, and shareable links. It helps spread awareness about your brand to your target audience and attract them to turn into paying customers.
Personalized and relatable marketing strategies: Marketing strategies allow you to bring in customers to grow your business. When done in the most effective way possible, you can reach out to a larger audience and make them aware of your brand and its offerings. The best way to implement marketing practices is to make them personalized and relatable. Potential customers want to purchase a product or service that is helpful to them and will provide a solution to any issue they face. Having a marketing strategy that addresses these issues is the best way to attract customers. You can do so by creating campaigns on social media and sharing them across different platforms with the help of custom links. You can make links for your brand with URL changer tools which will allow you to share your campaign conveniently on online and print platforms and attract a higher reach.
Create a brand voice: Depending on the product or service your brand wants to offer, you need to set a tone that will appeal to your target audience. For example, if you're looking to sell a winter fashion line, you can use a friendly voice that will make potential customers excited and curious about the upcoming launch. On the other hand, if you're looking to sell digital marketing services, you need to use a formal tone that will allow agencies or firms to trust your brand and choose your services. You can express your brand tone through resources such as blogs, skill files, online webinars, and more. You can share these materials across different social platforms with the help of custom links.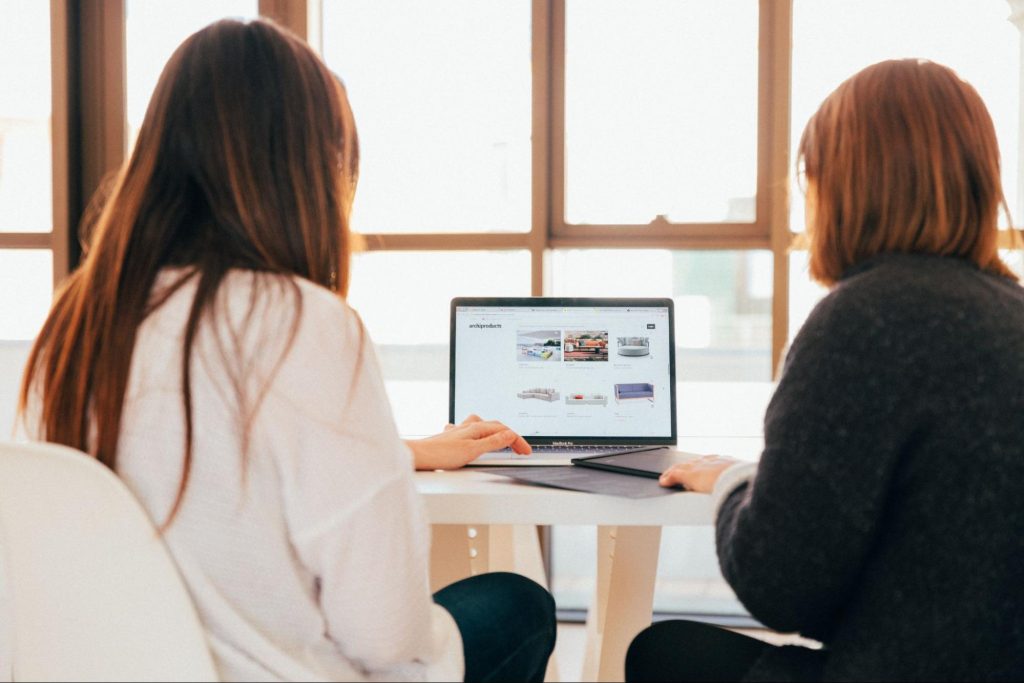 Image credit: KOBU Agency via Unsplash
Have a custom domain: A website is essential to boost brand growth as it often serves as the backbone to build trustworthiness amongst potential customers. Having a custom domain for your business will allow viewers to associate the content provided with your brand offerings. To raise brand awareness, you are also required to market your work to your target audience. You can use custom links made with the help of short link generator tools to share relevant material across online and offline platforms will help you gain higher reach and improve the rates of customer conversions for your brand.
Monitor competitor performance: Understanding how your competitors function, and the tools or methods they use to stay successful, can help you improve operations for your brand and establish it in the relevant market. You can collect data on how your target audience responds to your competitors, what they like and don't like, and what they would prefer in its place. You can do so by creating surveys with the help of customized branded links and sending them out to people you want to turn into paying customers. Using these responses, you can analyze and tailor your services that will appeal to your audience in the most suitable way.
Monitor ROI from different channels: Keeping a track of Return on Investments from different sources such as marketing, sales, finance operations, etc. will help you tailor your services in the most effective way for your audience. For example, if you use email marketing, you can see how many of the emails sent out have turned into leads and paying customers. Or if you made use of custom links for brand awareness, you can monitor how many people have clicked the links and interacted in the desired way. Monitoring your ROI will help you make improvements in short-falling areas, which will further boost brand growth in the long run.
To Sum It Up
Establishing and growing your brand is what will help your business thrive in the relevant market against competitors. To make this happen in the most effective way possible, it is necessary to research your environment, different tools, and methods, and different operation channels to support your business. It will help you take the required steps to market your work and boost brand growth.
---