9 Tips for Engaging (Potential) Customers With 'Cold Call' Emails
---
In today's fast-paced world, traditional marketing is gradually being replaced by digital marketing.
Spending time on social media, reading blogs, and watching videos is just a part of many activities people enjoy online. Nowadays, more and more corporates are pushing dollars into the digital marketing space. This is an effort to win over the digital age generation, who spends more time online than on any other advertising platform.
In digital marketing strategies, email marketing, in particular, has niched itself out as a practical conversion tool.
Due to the value that a recipient places on an individual personalized email, cold emailing has proven to be a reliable way of building meaningful relationships with prospective customers.
However, to combat the barrage of emails people are bombarded with every day, you need to set yourself apart with a captivating cold email that will immediately capture your recipient's attention.
There is an art to "hacking" your marketing using a cold email outreach campaign.
Below you'll find nine tips on writing the best cold emails.
1. Get Your Sales Rep to Perform Thorough Background Research on Your Prospects — or Use Cold Email Templates
Success in your cold email campaigns takes shape way before the actual mailing. Start by gathering an email list of prospective clients that you would like to engage.
Secondly, develop cold email strategies that you will use to engage with various prospects.
Remember: One of the greatest mistakes you can make as a sales representative is sending boring and generic cold emails. In digital marketing, personalization is a game changer!
To avoid the trap of sending old-fashioned, generic messages, don't rely solely on your cold email templates. Take some time to research each of the prospects on your list. Identify their current pain point, gaps, and how their needs align with your products or services.
Background research helps your sales team build requisite material to make a lasting impression on your prospects.
2. Include a Captivating Subject Line on Your Cold Emails
The quality of your cold email subject lines determines their open rate. With that, there are two crucial components to consider:
The sender name: A good practice is to send cold emails using an email address featuring your name instead of generic sender accounts such as "sales" or "info."
It's also a good idea to include your branded domain, especially if you're working for a recognizable brand.
The actual subject line: A report by Invesp indicates that 47% of recipients open an email based on the subject line while 69% of recipients report an email as spam based entirely on the subject line.
When developing subject lines, consider using an exciting discovery you've made from your background research to draw your recipient's attention. Think about:
Mentioning a gap you observed
Asking a question that will compel them to open the email
Another important consideration is email deliverability itself. Choose a reliable email provider such as Gmail or Outlook to ensure that your sales emails don't land in your recipient's spam folder. Or even better, purchase your own email domain.
3. Write a Compelling Introduction
The introduction poses a golden opportunity to impress your recipient with your understanding of their challenges.
Start your message by complimenting them on an achievement they recently made. You may also throw in a relevant sector statistic that aligns with the subject matter. This will get your ideal customer hooked and wanting to hear more.
You want them to develop an interest in your solution because they perceive you as an expert in their particular problem.
[INSERT VIDEO]
Avoid the temptation of mentioning your business or product in the introductory paragraph. This section should focus on the recipient and not on your business.
4. Introduce Your Solution and Include a Call to Action
Now that your reader is hooked, it's time to propose your solution. Briefly describe yourself. Talk about your skills and expertise and how you fit into their organization. The objective is to impart the feeling that you are the right person for their particular problem.
Secondly, give a sneak peek into the solution you have in mind. Keep it short and interesting. Remember, this is an outreach email and not a warm prospect. You will have plenty of time to describe your product in detail in the follow-up email.
Lastly, provide them with details on the next steps. A good CTA for your sales email will include either:
A link to a customized landing page for each customer segment
An inbound link to a blog post on the subject matter
5. Do Your Homework
As we have hinted earlier, having sufficient information about your potential customers is a game-changer.
You can create a meticulously researched buyer persona that will help with identifying customers that best fit your products or services. You can go as much in-depth as you'd like.
Companies often determine geolocation, age, gender, occupation, ethnic background, and other attributes their ideal buyer persona possesses. Some go even further. If you can think of any personal aspect of a potential customer, you can include it in the buyer persona. And yes, that includes the outward appearance.
Once you have the ideal persona you want to target, it's time to delve deep into particular lead generation tactics you can use to achieve your goals. The more time you spend researching, the higher the chance your cold email campaign will succeed.
6. Digital Content Marketing
In the online space, content is what keeps the audience engaged. There are several ways how you can deliver great targeted content in your cold email campaign.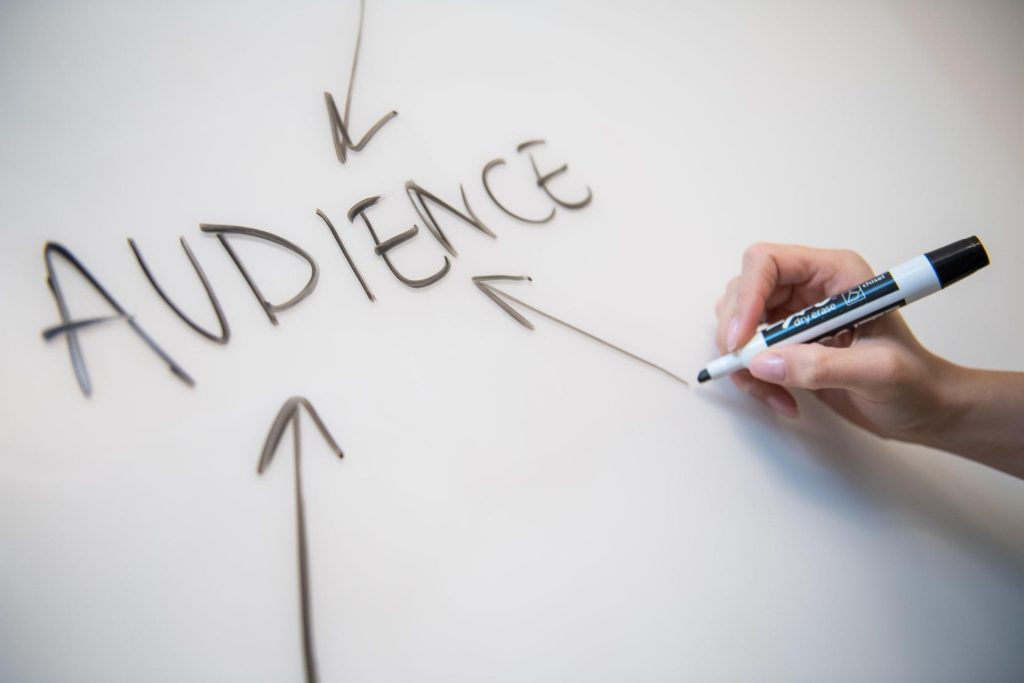 <Alt tag: engage audience>
Once you know potential customers' pain points you'd like to address, you can start your cold emailing campaign. To not only capture but retain their attention, try adding pieces of your content to the cold emails. For example, you can add an attachment or link to a great blog post you've created that touches on a particular issue the potential customer may find useful. To deliver an even more engaging experience, you can attach promotional or educational videos or podcasts that discuss that particular topic or can be of general help to the recipient.
Adding digital content to your cold emailing campaigns helps keep potential customers engaged with your brand. It not only creates a better chance of them positively responding to your campaign but also coming back for more in the future.
7. Offer Incentives
What is a better way to motivate a potential customer to convert than offering a time-sensitive opportunity that is too good to pass up?
This could be a discount code, products for a discounted price, an extended free trial period, or anything else you think is compelling enough to capture the recipient's attention.
For example, if you're working on a cold emailing campaign for a game development company, reach out to players who have shown interest in similar game genres. You can introduce them to your latest release and offer them a discount code, additional in-game content, free merch, or something that will entice them to make a purchase.
8. Track and Measure
Get your hands on detailed reports and all the measurable data you can find. Knowledge is power and in this situation, the more data you can work with, the easier it is to identify weak points and improve your cold emailing strategy.
Some of the data points you may find useful when evaluating your cold email marketing strategy include:
deliverability
bounce rate
open rate
reply rate
conversion rate
With thorough research of these, you can better set up yourself and your cold emails for success.
9. Use Adlibweb to Improve Your Digital Marketing
Executing the right strategies is not only important but it can make or break your marketing efforts. However, developing, implementing, and managing digital marketing strategies isn't always the easiest of tasks.
This is when global digital marketing companies like Adlibweb come into play. What's even better, Adlibweb can help you not only design and implement the best digital marketing strategies but it can also help improve your overall website performance and help you drive sales.
Bonus tip: Once you've successfully converted potential customers into paying clients, remember that this is not where your involvement with them ends. Make sure that you nurture them further, provide excellent customer service, and build a loyal customer base that is always happy to come back to you. A solution that can help you do just that is customer service software that will allow you to keep your customers engaged while delivering the best customer support possible.
Conclusion
Capturing the attention of potential customers isn't always an easy task. In the day and age of online platforms and digital marketing strategies, you have to make sure that your campaigns stand out from the sea of other marketing efforts customers are being flooded with.
While offering amazing products and services is the core of your business, remember that digital marketing is what helps bring them to your customer base. Play your cards right and you can rest assured that you will have a recognizable brand that will boast a loyal, engaged customer base that will gladly come back to you.
---