Top 11 Conversion Rate Optimization Trends to Watch in 2022
---
Considering that it's already December (when did that happen?), it's time to start thinking about 2022. In 2021, many shifted to eCommerce to save their business due to the COVID-19 pandemic.
Being present online is getting more and more important and a large number of competitors makes it hard to get to the top.
Though many things have changed over the last years, one thing remained the same – increasing your conversion rate still matters—however, the ways to achieve that have slightly shifted.
What's changed and why does it matter?
Social media has changed a lot in the last couple of years.
New social media platforms have appeared, such as Clubhouse. The number of social media users increases every year. That is followed by an increase in the number of digital marketing agencies that offer their services.
The age demographic on many platforms has shifted as well. Brands can tackle users of pretty much all generations now, but they sometimes fail to recognize the differences in their mindsets. That's why this is the right moment to learn from their mistakes and offer a unique approach that satisfies the users' needs.
So, as an early Christmas present, we gift you 11 conversion rate optimization trends to watch in 2022, along with some tips and tricks.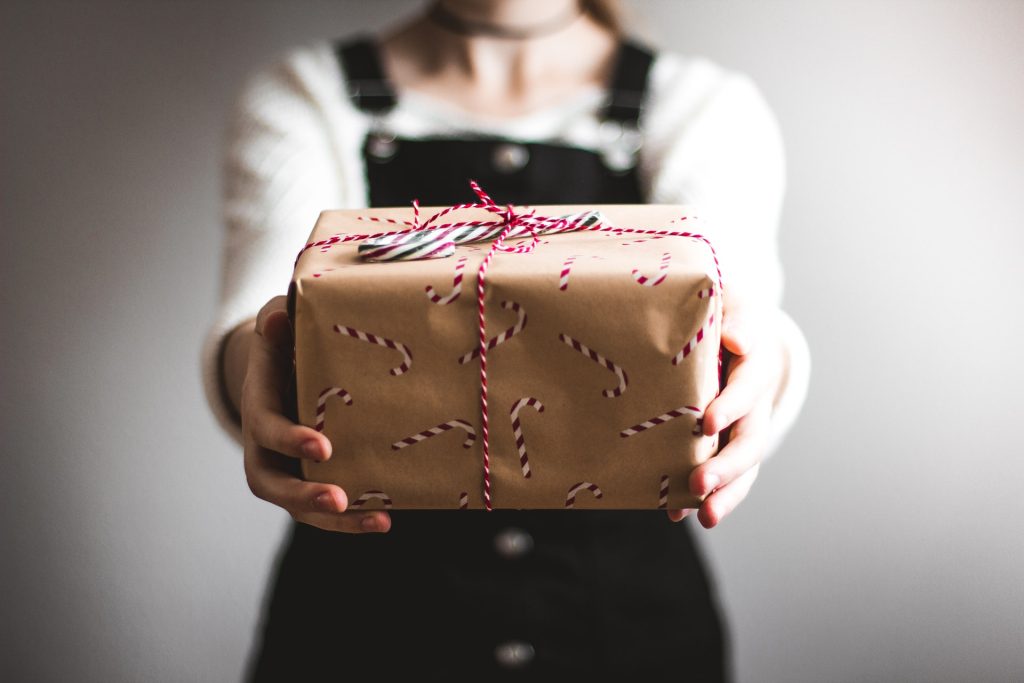 [Source: Unsplash]
Get to know your customers and let them get to know you.
Remember when the right keywords and a well-placed CTA were enough to convert users? Well, those days are long gone.
If you want to stand out, you have to get to know your customers. When I say get to know, I truly mean that. Sending them a template email with their name just doesn't cut it.
Pay attention to what they like and dislike and communicate with them. Social networks are the perfect way to do that. For instance, you can use "stories" on Instagram to ask for their opinion or "lives" to answer their questions. Also, some online tools can help you analyze your audience better, and you can always hire a digital marketing specialist to help you with that if that's just not your thing.
But, remember not to overdo it can seem creepy and repulse your customers.
Something many brands forget is to show their customers who stands behind the scenes. Show them who your employees are and what your brand stands for to win their trust.
Provide true social proof.
One of the many great ways to increase your conversion rate is to provide social proof. It helps you win your customers' hearts by showing them that what you do is good.
Now, a stock photo with some text below that says "this product is great" is not a good idea. Just think about it, would you trust someone who says that? Instead, use photos of real customers in your campaigns.
A 2020 WP Engine survey of Gen Z customers confirms this – 82% of them trust a company more if they use images of real customers in their campaigns.
Social media platforms can help out as well. You can ask customers to recommend your product and reshare it or contact an influencer that has access to your targeted audience.
User experience comes first.
User experience in the digital world tells you how users interact with the product and their emotional outcome after that interaction.
So, remember those annoying pop-ups on your website? Get rid of them.
You want your customers to find your content and product valuable, desirable, useful, and credible. Your website should be easy to use and accessible. All that ensures your customer leaves your website feeling overall good about your products.
A way to ensure that happens is to get to know them by analyzing their behavior. You can't give people what they want if you don't know what that is.
Make it quick.
This one is so important. Aside from making the entire user experience fall short, it also affects your conversion rate.
People don't have a lot of time on their hands. They don't like to waste time if they don't have to.
Rumor has it that the perfect website loading time is under 2-3 seconds. Extended loading time reflects on the bounce rate as well – pages. So, if you notice that your website is slow, work on that and work fast.
Be transparent.
Your customers have to trust you. The reason for that is not only optimizing your conversion rate but also your retention rate. Remember – you have to give some to get some.
Transparency goes hand in hand with user experience. Most of the time, gathering and using data is necessary to deliver a better user experience. Therefore, it is a great idea to let users know about the information you are collecting and ask them to accept it to get a better UX. A great example of that is the app Google Assistant which uses specific data to learn from the user.
There are other ways to be transparent as well, such as having clear pricing but making sure users know which data you gather is probably the most important one.
Use AI.
Artificial intelligence can be priceless in terms of providing a high-quality user experience. There are many ways to implement AI and some of them include voice search, chatbots and predictive analytics.
Predictive analytics, for instance, can be used to recommend a specific product to the user based on the gathered data. H&M has a section named "others also bought" when you open a page with a piece of clothing, which is an example of predictive analytics.
Particularly interesting are the chatbots since the newest generation uses natural language processing (NLP). These chatbots can engage in a meaningful conversation with the user if the user doesn't follow a predetermined path.
Optimize videos.
Using a video that is fun and interesting can increase your conversion rate. However, be careful not to mess it up.
Avoid autoplay as most of the time it is annoying and the users will switch it off immediately. Instead, keep the call to action visible, use animation and graphics or put up a smiling human face as a thumbnail.
Use the right digital marketing channel.
Research shows that in 2021 the marketing channel that gets the highest conversion rate is LinkedIn – 2.2%. If you're thinking of LinkedIn Ads, stop because you're wrong. Organic content on LinkedIn is the one that gets most of the attention.
Therefore, you should produce more quality content on this social media platform.
Carefully choose the style of the CTA.
Research shows that screen takeovers are great for CTA. Unlike putting a CTA at the middle or end of the page, which yields a conversion rate of less than 1%, screen takeovers have a conversion rate of 2.4%.
Who knew that the CTA style could increase the conversion rate so dramatically?
Combine user research and experimentation.
Many still believe that user research and experimentation cannot be combined. Companies usually opt for one over the other for all too familiar reasons.
"User research takes an excessive amount of time and it's overly expensive," they said. Or "Experimentation works better because it's not subjective." And that's just the tip of the iceberg.
However, that showed not to be true, and Booking.com experts explained it in great detail. They've set an example by deciding to mix user research and experimentation. And guess what? It worked for them.
So, the next time you think about ways to optimize your conversion rates, remember this lesson.
Simplify your checkout page.
If your customers have reached the very end of their journey by getting to the checkout page, congratulations! But, before you celebrate, make sure you don't lose them there. To be sure you will be right on track here, hire a website design and development company. Ok, let's continue on!
There are many reasons why users abandon the checkout page: shipping costs, delivery that is too slow, distrust when it comes to paying by a card etc.
But, a solid number of users do it because they were required to create an account or because of the overly complicated checkout process.
Therefore, be quick to check if this is something you experience and make sure to work on resolving that issue. Our suggestion is to find more information about this or, to be sure, get in touch with the professionals.
Author's bio:
Ellie Northcott is a long-time marketer, currently working as a freelancer in Miami, Florida.
Editor at Find Digital Agency.
She is also a passionate writer and loves to explore new, innovative and digital news.
In her spare time, she is an eco-activist.
---