The How (And Why) Of Selling Through Social
---
Social selling is the art of using social media to find, connect, and sell to prospective customers. In the digital era, it's one of the best ways to develop meaningful relationships with people and businesses. It keeps your brand in the forefront of their minds and ensures you're the one they go to when they're ready to make a purchase.
As a marketer you will already be an expert on relationship-building strategies – social selling just means using social media to deploy them.
Putting in the extra effort to make social selling a conscious part of your lead generation strategy will reap big rewards: research by Social Centred Selling has found that 72% of salespeople who incorporated social media into their selling process outperformed their colleagues. And a separate study found that 64% of teams using social selling hit their quota compared to 49% that don't.
To help you hit your sales targets, I've compiled a handy guide to show you the how (and the what) of social selling…
Optimize your social profiles for social selling
The magic of social selling is that it gives you an opportunity to "meet" many more contacts than you ever could in real life, so you need to make a good first impression. This means you need to have a social media presence that is professional, polished and up to date.
Use your real name.

To project a professional and genuine image you need to identify yourself, so avoid comedy usernames, numbers and underscores, and use the same name across all channels.

Complete all of your profiles.

Making sure all profile fields are completed adds credibility. On LinkedIn, completed profiles are given 'All Star Status', which means they rank above other profiles in LinkedIn search results.

Look professional.

Use a photo that reflects how you usually look when interacting with customers.

Tell your story.

The amount you can write in your profile varies hugely, so make the most of whatever space you have to tell people about yourself. Make your bio friendly, relatable and informative.

Add contact details.

You're there to talk to people so make sure they can get hold of you by adding your email address and phone number where appropriate.
Engage, engage, engage!
Social selling is about engagement and not about spamming. Rather than using social platforms as a constant sales pitch, you should be sharing content that is thoughtful, personal and, above all, relevant to your followers and contacts.
Social media engagement comes in many forms, but the most important are:
Sharing content.

Research and share content that your followers will be interested in. This shouldn't always be directly about your company: sharing other people's content looks good because it's not self-serving.

Commenting.

Building a relationship involves a conversation, so commenting shouldn't be about selling. Instead, post thoughtful responses that invite discussion.

Liking.

If you don't have time for a comment, a like or a favourite takes less than a second and still shows your appreciation.

Connecting or direct messaging.

Speaking with people directly really helps to build a relationship. However, it's a good rule of thumb not to contact someone directly until you've had a meaningful interaction, as it might feel intrusive.
Practice social listening to identify leads
Social listening is the process of carefully watching social channels for mentions of your brand or product, themes that are related to your business, and social mentions from or about your competitors.
By collecting this information you will be able to identify actionable insights, whether it's something small like speaking directly with a disgruntled customer or something bigger like changing your overall marketing strategy.
It's worth mentioning that there is a distinct difference between social listening and social media monitoring. The latter is geared towards compiling data about what has already happened, rather than looking at what is happening now and using that information to determine future actions.
Social monitoring tends to be based on analytics and metrics, such as engagement and conversion rates, whereas social listening is more interested in the mood beyond the numbers.
Build meaningful relationships
When you're using social media to build relationships with potential customers it's vital that it doesn't come across as a sales pitch. Rather than simply talking about how great your product or service is, you should be aiming to share valuable and useful content that will position you as a trusted expert in your field.
Whilst it's fine to mention your own company when it's relevant, your posts shouldn't be aimed at making a sale immediately. Instead, your goal is to build relationships that will eventually lead to sales in the future.
The best way to build these relationships is to keep in touch with your contacts over time, just as you would in real life. Keep an eye on their feeds, like what they share and add comments on a regular basis.
If a contact asks a question that you can answer, help them out. Establishing yourself as someone they can call on for expertise will make you your business the one they naturally turn to when they want to make a purchase.
Take your whole selling process social
An important part of social selling is exactly that: selling your products or services through social media.
Most social platforms offer some form of storefront through which you can sell, and most store builders provide integrations with social platforms (for example, most of the businesses listed on Exchange come with Facebook, Instagram, and Pinterest integrations as standard and make a good % of their sales through social media). It's the new way to build an ecommerce brand — and millennial audiences love it.
Social media is where your customers are active most, so combining your online store with your social platforms makes sense. And it comes with the added benefit of offering comprehensive CRMs that let you segment your customers based on social data.
Use each of your social platforms differently
While your approach to social selling should be cohesive and embodying your brand's identity, there are some differences in the ways you should utilize different social platforms. The tips below will help you get started in social selling with Twitter and LinkedIn.
Twitter selling tips
42% of Twitter users say they use the social platform to learn about products and services, and 67% of people saying they are far more likely to buy from brands they follow on Twitter. Evidently, you can't afford not to have a presence here.
The best way to use Twitter for social selling is by compiling lists of:
Existing customers.

This list will enable you to keep an eye on existing customers and make use of opportunities to engage with their content via likes, retweets and comments.

Prospective customers.

Add prospective customers to a private list and be ready to engage when you spot a way to help them or interact.

Competitors.

Adding your competition to a private list is an excellent way to monitor their activity without actually following them.
LinkedIn selling tips
LinkedIn is a powerful professional network and therefore an excellent place for engaging in social selling. This particularly true for B2B, with 50% of B2B purchasers saying they use LinkedIn as a source for making purchase decisions.
You can leverage LinkedIn for social selling by:
Building an extensive network

. As well as connecting with people you already know, use LinkedIn Advanced Search to uncover new ones.

Getting recommendations.

By asking people who already know you for recommendations and endorsements, you will boost your credibility in the eyes of potential new customers.

Networking in LinkedIn Groups.

By joining Groups that are relevant to your business you will be able to gather new contacts.
Social selling gives you an opportunity to connect with your leads when they want and need you to, rather than annoying or alienating them with irrelevant emails and unwanted cold calls. Sales has always been focussed on building good relationships through credibility and trust, and social selling is just that.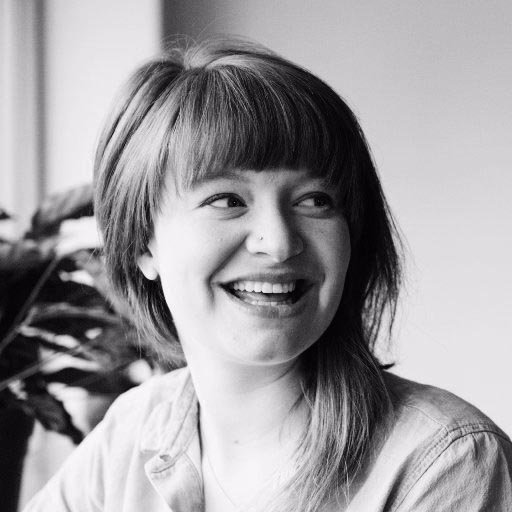 Victoria Greene is a branding consultant and freelance writer. On her blog, VictoriaEcommerce, she shares tips on ecommerce and how writers can hone their craft. She is passionate about using her experience to help other businesses grow their brands online through great content.
---