The Best Kinds of Content for Backlink Generation
---
Your website needs backlinks just like a seed needs water. Without water, a seed can't grow and will eventually die. But, if a seed gets enough supply of water consistently, it will grow into a beautiful plant.  
That's the same with your website. Google values backlinks more than any other factor when it comes to website rankings. The more backlinks your website has, the more relevant it is in the eyes of Google. And if Google considers your website relevant, you will rank higher on the Google search results. 
However, acquiring a high-quality backlink isn't easy, let alone attracting tons of them. But, doesn't mean it's impossible. With the right kind of content, getting tons of high-quality backlinks seems like a very plausible idea. In this article, we'll take a look at 8 types of content that are tailor-made for backlink generation.
1. Research, Study, or Poll
Marketers and content writers always search for relevant data statistics to back up their argument. This is something that you should take advantage of. Conduct your own research, study, or poll on a certain topic that's currently relevant to produce your own data statistics. 
This way, you could offer a unique perspective that can't be found anywhere else. This means that people can only link back to your page if they want to quote your findings. Take a look at this research done by Ahrefs as a prime example. 
They studied over 1 billion domains and found that 91% of them never get any traffic from Google. They also reveal what the other 9% of websites do differently to get traffic. Sure, this type of content requires extra effort and time to produce, but the result is amazing. To this day, this page has generated 2,105 backlinks and it's not stopping anytime soon. 
2. Data Statistics Compilation
If you don't have enough time or resources to make your own data statistics, you can always make a compilation of statistics done by other people. First, you need to decide on the topic. After that, find all research and study that are relevant to the topic. Just like what Biteable did.
They searched and compiled video marketing statistics from 55 different studies. By doing this, they give value to other people while also gaining tons of backlinks. Instead of searching for all the statistics related to video marketing by themselves, people only need to visit one page, which is Biteable. To date, this content has attracted 2,430 backlinks.
3. Ultimate Guide
The ultimate guide article is a throughout A to Z explanation about a certain topic. This kind of content works as a reference source for other writers looking to write about a similar topic. So, whenever the writers run out of space to explain about something, they can always link back to your ultimate guide for the audience's further reading.
One of the most successful and complete ultimate guides ever is made by the Search Engine Journal. It takes 18 chapters for them to completely explain about SEO. But, their effort is very well rewarded. The page has gathered a whopping 17,482 backlinks to date and still counting!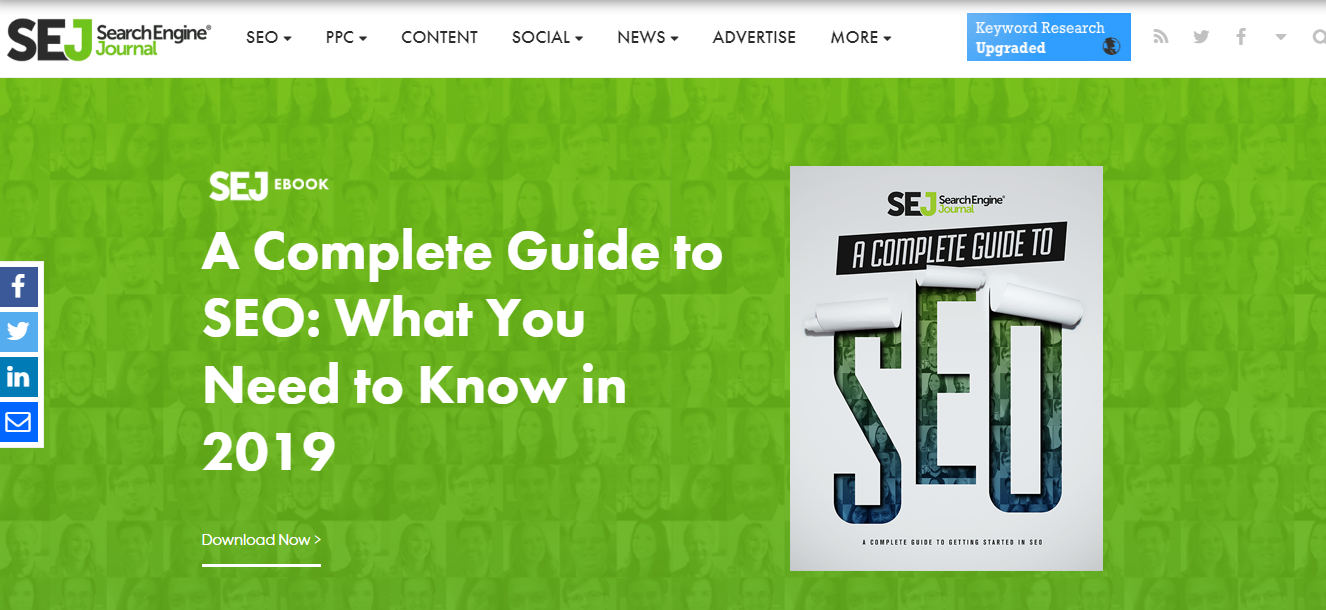 4. Case Study 
Create a case study based on your personal story to help other people learn from your success. The more intriguing and interesting your story is, the more likely people will include it to back up their articles. And since the case study is based on your story, they can only link back to your page. This is a great way to earn backlinks. Take a look at this case study by Unbounce.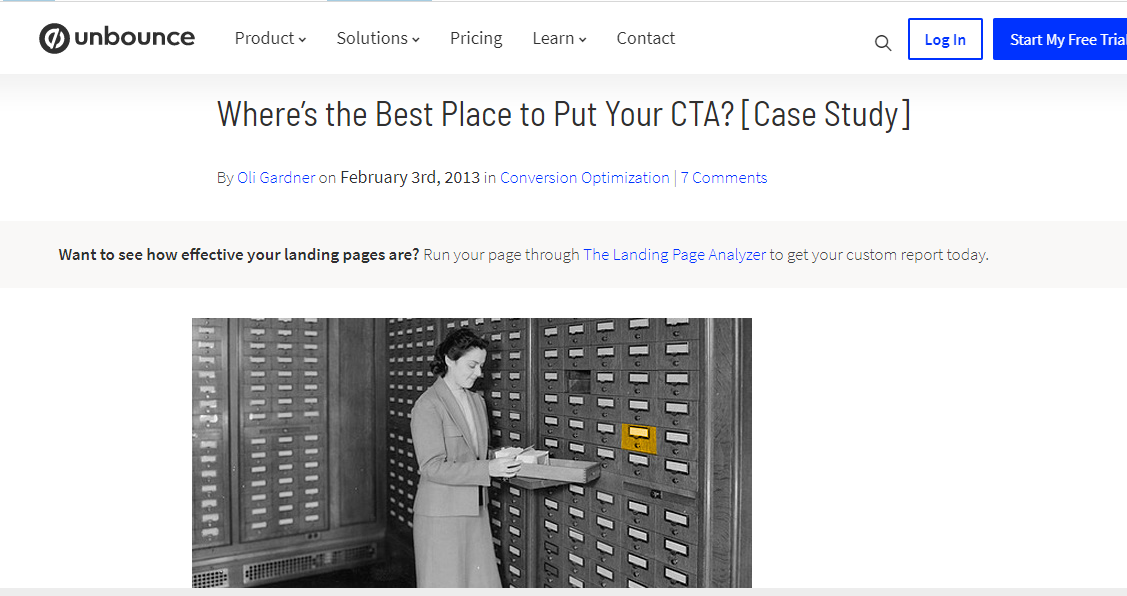 In the case study, Unbounce tells the story of an A/B testing that they did regarding the best place to put a CTA button on the landing page. The test reveals that putting the CTA button in the right place can boost the conversion rate by up to 591%. This case study has received over 1 thousand backlinks thanks to its originality and substance. 
5. Free Tool or Software
By far, free online tool is the type of content that can generate the most backlinks and traffic. The only downside to this is that you likely have to pay to create an online tool or software. But, why not spend a little money upfront for content that will keep generating backlinks for years? 
In creating online tools, you don't have to make something fancy, just make sure it's super useful for digital marketers. Just like this Headline Analyzer Tool by CoSchedule. The tool is very simple and easy to use, yet very useful for content writers.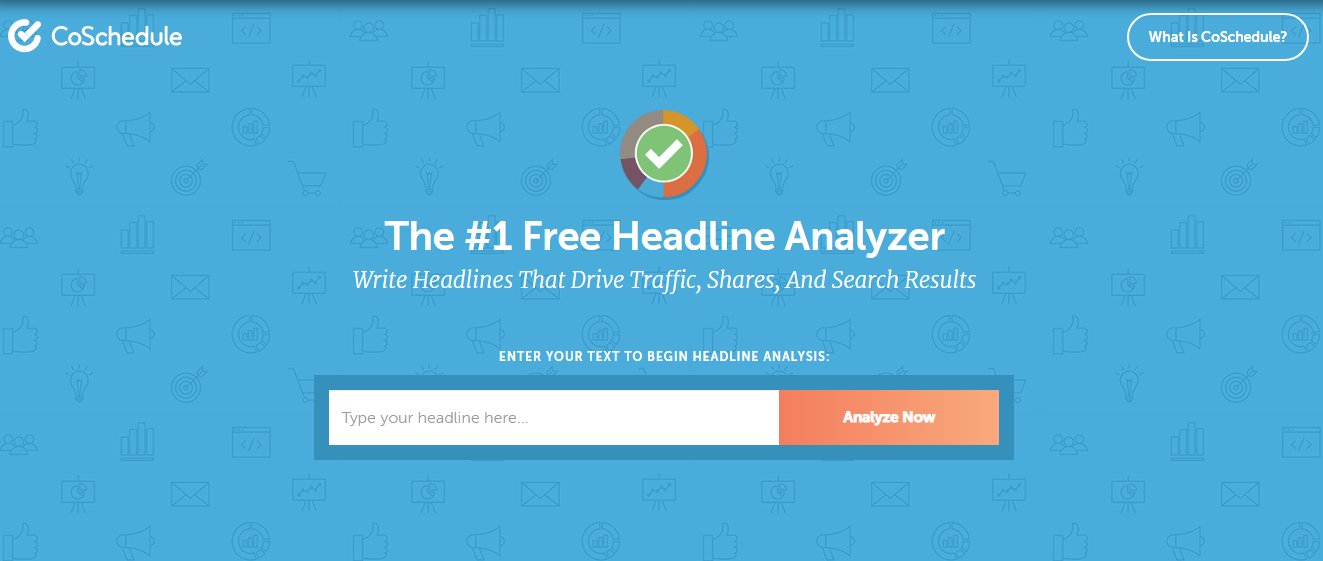 To use this tool, all you have to do is type your headline or title and press "Analyze Now" button. Then, the tool will give you a score and a complete analysis of your headline. Marketers find this tool very useful because they can measure whether their titles are good enough or they have to come up with something better. To this day, this software has attracted almost 30,000 backlinks.
6. Infographic
Who says that infographic is dead in the water? Infographics are still one of the best content to gain backlinks. In the sea full of articles, infographics stand out from the rest because it involves visuals, much like videos. 
The key to making a successful infographic is to use simple words and beautiful visual designs to explain an interesting and relatable topic. Take notes from this infographic about grammar mistakes made by CopyBlogger.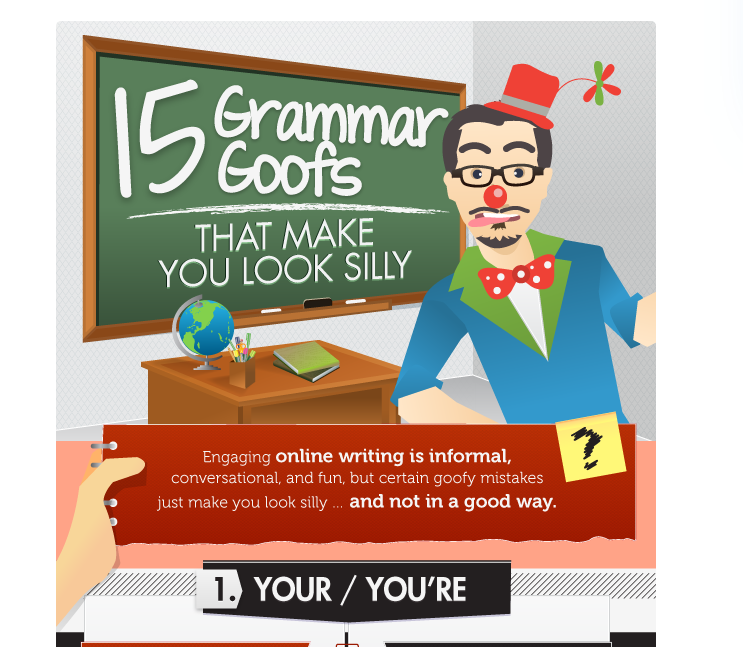 The infographic takes an interesting topic about grammar mistakes that people make daily, we all can relate to it. CopyBlogger also uses simple wording and eye-catching design. As a result, this infographic has since been shared 2,000 times on LinkedIn and 194,600 times on Pinterest. It also receives 60,000 likes on Facebook and generates 1,180 backlinks.
For another great article on how to build links with Infographics and boost your SEO results, Visme has put together a how-to guide.  But as they say, link building takes time and requires outreach that many marketers simply don't want to do.  Building links and improving your website's SEO is a strategy that requires time, patience and a lot of adaptation each time Google and other search engines update their algorithm.  But using infographics to build links is a tried and true strategy every time.
Wrap Up
At the end of the day, the amount of backlinks that you get depends on your content and how you market it. How useful your content is? How many people can you reach? Outstanding content becomes useless when it's just sitting around in your site without anyone knowing about it. 
One of the best ways to market your content is by writing guest posts on other sites. In the guest posts, you can link back to your content to build backlinks. The more backlinks it gets, the more relevant your content is in the eyes of Google, making it rank higher. When it ranks first on Google, then people will start noticing your content and natural backlinks will start coming.
There are multiples tools on the internet to monitor your backlink generation. Click here to learn more. 
Author's Bio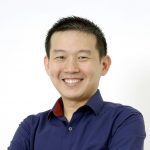 Andre Oentoro is one of the co-founders of Milkwhale, an internationally acknowledged infographic production agency. He helps businesses increase visibility on the internet with visual data and well-placed outreach campaigns.
---