Keep Eyes on Social Media Marketing Trends to Fuse Your Brand Online
---
Increasingly, entrepreneurs are turning to social networks to reach a large audience. As long as social media marketing remains dominant, it will always stand first in the digital marketing game. The trends in social media marketing evolve each year, and one must keep up for fruitful exploration of their benefits.
As social media grows, marketers leverage these platforms more to reach consumers. With every passing day, more businesses see the infinite possibilities of social media marketing. Businesses that exist offline or have had no clue regarding social media marketing for decades are jumping on the social media bandwagon – and for a good reason.
There is an explosion in social media activity since the COVID pandemic, and social media trends have shifted since then. Indeed, they are exciting but overwhelming at the same time. Your social marketing strategy needs to accommodate these changes – and take advantage of them to increase brand awareness.
Algorithms and social media trends govern social media. In short, it is these emerging trends that deliver content based on user's preferences. The trend also facilitates brands' connections with users creatively by giving them something to follow. The essence of most trends fades with the advent of new ones, but some stick around even when new ones come along.
Now before exploring the emerging social media trends, let's discuss how to stay relevant and keep on top of the social media trends.
Pro Tips for Staying on Top of Social Media Trends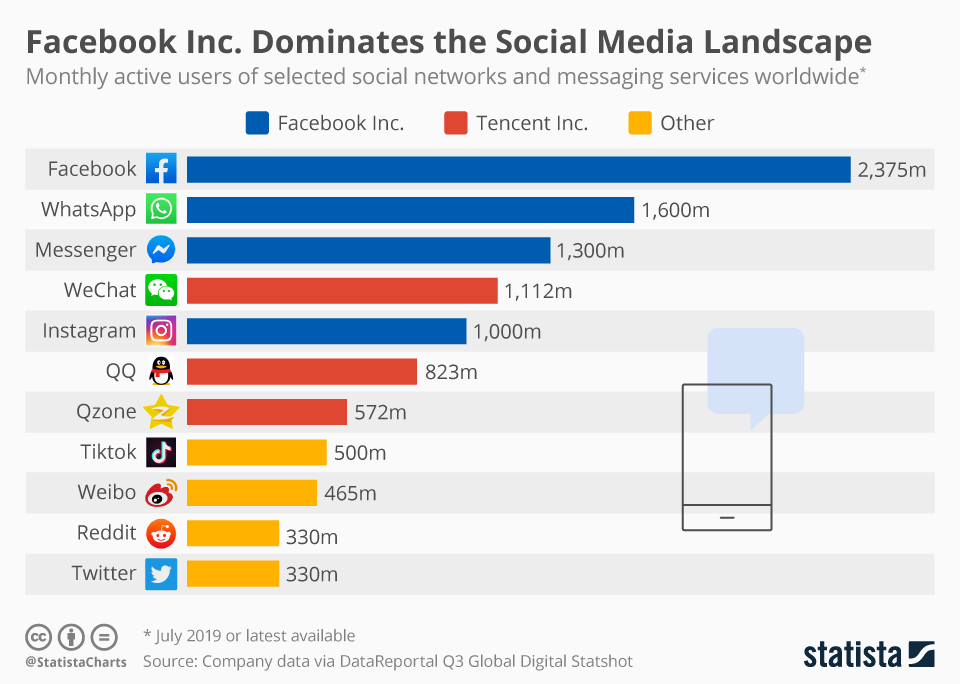 Source: Statista
Social media is constantly changing and keeping up with the changing trends of social media. You might, however, be thinking, "How do I stay on top of changing trends and perform my job at the same time?"
Marketers face a challenge in keeping a watchful eye on social media trends. But it's not impossible. With the right features and the right amount of content, the right platform will allow you to reach your target audience effectively. The following certain tips will help you stay up to date without sacrificing too much time despite the constant changes.
Spend Adequate Time on Social Media
Boost your brand's social media presence by spending 20 minutes per day on social media. The Trends page is a great way to see what's trending today, what's talked about, and what's changing. Here are some tips that you can adopt in order to make the most out of it:
Customize your feeds to notice trending news and changes relates to your industry
You can also save blog posts or articles to read them later
Make sure everyone on your team spends at least 10 minutes on social media a day and shares interesting news with each other regularly.
To understand the changes in consumer behavior, become acquainted with new social platforms, even if you don't intend to use them regularly
Here you can consider the restaurant industry. Well, 2021 will come to an end soon. Now, many restaurateurs are becoming painfully aware of the necessity of evolving. Therefore, regardless of how restaurant professionals feel about social media trends, it will undoubtedly be an important part of their growth in 2021.
Earlier, the usage was limited to likes, comments, pictures, and location details, but now you can see they also have started to mention details for the app for online delivery service, and restaurant operators agree that online restaurant technologies improve their businesses.
Many restaurants have implemented online ordering, and they now receive 2-10x more orders than they used to receive over the phone. After noticing this change, more and more food business owners jumped on the bandwagon and started offering digital ordering services within their social media profiles.
Analyze What Competitors are Doing
Consider what your competitors post and promote for 10 minutes every week. If you're copying content, make sure it's not something you've taken from your favorite brand or emerging trends in your industry. Share unique content and showcase the expertise of your brand to gain more followers.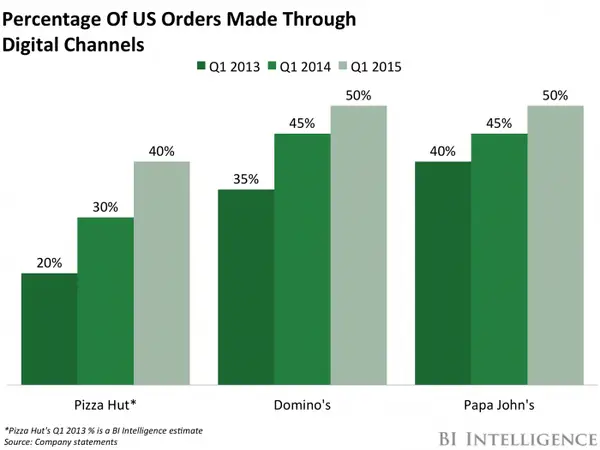 Source: Business Insider
For example, mobile pizza ordering. You can send Domino's a message by clicking the message button on its Facebook page or searching Domino's directly in Facebook Messenger. From there, you will see three options – recent order, Order now, and track order.
Subscribe to Popular Magazines and Journals
Keep up with the emerging trends and developments by reading your subscriptions on a weekly basis. Here are some publications that regularly cover digital and social media marketing trends:
TechCrunch
HubSpot
Search Engine Journal
Moz
HootSuite
As social media continues to grow, it continues to change. Staying up to date on the latest trends and changes will be accessible when you constantly check social media platforms and news. Achieving social media success can be challenging. By implementing these valuable tips, you will be able to make the most of your time.
Social Media Trends and Prediction for 2021 So Far
We have become increasingly dependent upon social media in our day-to-day activities over the last decade. Content consumption online has changed thanks to platforms like Facebook, Instagram, and TikTok dramatically. They've changed not only the way we communicate with each other but also how we consume content.
Well, digital people nowadays crave authenticity and connections more than ever before. Discover top social media trends to help you make a great impression on your audience in 2021 and beyond.
Dominance of Stories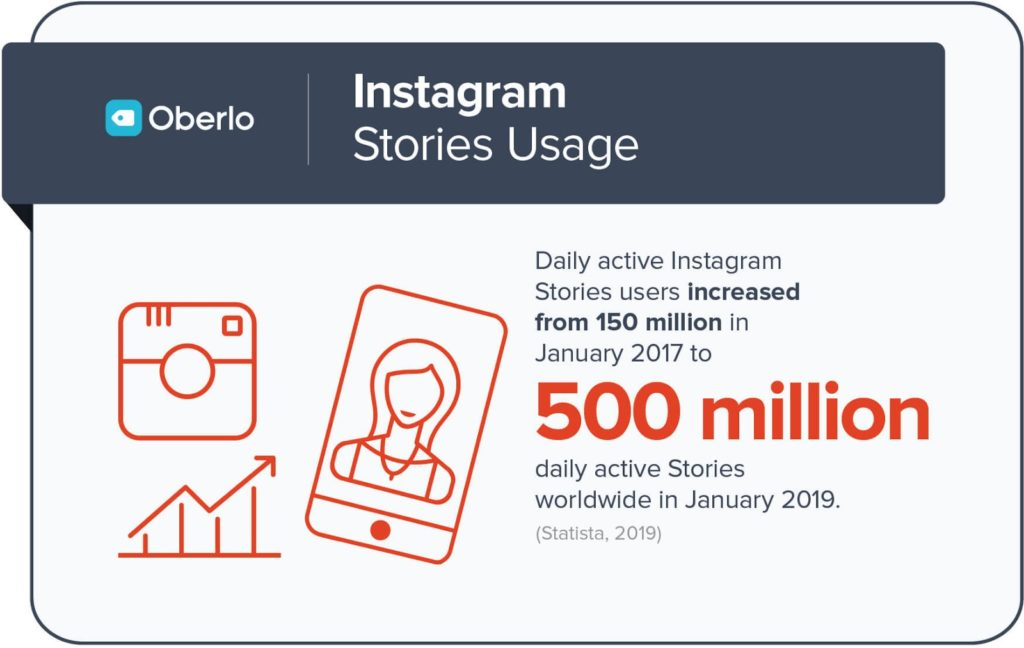 Source: Oberlo
The concept of social media stories was pioneered by Snapchat and popularized by Instagram and Facebook. The number of stories is growing 15 times faster than feed-based sharing, according to Mavrck.
Social media stories have become one of the best ways for brands to be more visible. There are about 500 million daily stories users on Instagram alone, and the app has a population of about 1 billion active monthly users. Story content should be tailored to the platform and demographics of the specific platform to achieve maximum results.
Video Content Will Take Center Stage
Platforms like YouTube, Vimeo, and many others will only continue to grow as video marketing trends. Content that was previously available only on TV is now available online. HubSpot claims that 82% of all online traffic will come from video by 2022 and 85% of online businesses use video as a marketing tool.
Since customers now use their phones more than ever, video marketing is taking center place in social media, and it will continue to be the mainstream in the coming years as well.
Video content is clearly the future. Brands that remain passive are making a huge mistake, and if they fail to adapt sooner rather than later, they will have difficulty catching up to their competitors.
The Art of Giveaway Something to Entice Users
Besides nurturing relationships, it is also very valuable to build a database through social media. Utilize your call to action when posting on social media to build your list. A free offer can assist you in facilitating this process whether you are targeting a local, regional or national audience. When marketers offer something that people value, they will exchange contact information.
For example, any industry can boast a visually attractive and universally desirable product, but restaurants have the best. That's why online giveaways can work best for them. You can increase awareness in your neighborhood with an online giveaway. In addition to growing your social media following, it can also help re-engage old customers. Below are the free offer examples restaurants can leverage:
Offering free delivery for certain orders
Offer regular diners free desserts
Fancy wine giveaway
Invite regular customers for a mega dinner event
And more
Social Commerce is of Paramount Importance
Businesses had to switch to a "new normal" to keep sales flowing after the pandemic. As a result of new measures, social commerce is adopted by brick and mortar stores, a practice that hadn't been prevalent previously.
In addition to Instagram and Facebook, other social media platforms that have already integrated in-app purchases are speeding up the trend towards contactless shopping. Thus, less time and effort are needed for a follower to become a customer, and it means the line between searching and shopping has become blurred and soon vanishes.
Over 55% of online shoppers come to know about the products through social media channels, making many big brands decide to advertise and sell their products with social networks like Instagram, Facebook, and even Pinterest. Several big-name brands have set up shops on these popular platforms and are turning to these channels as their main sales channel.
Social Listening will Matter the Most
The analysis of social media is still one of the most important data obtaining methods. Social listening assists in detecting the sentiment from social media audiences whose behavior is changing drastically. The performance of strategies varies greatly across platforms as a result as well. Make sure you don't overlook social listening and make necessary changes based on your customers' preferences.
Adopt These Trends to Pave the Way for Innovation
Gone are the days when social media platforms were used just for interaction with friends. As we live in a digital age, it is an integral part of any marketing strategy, and social media is a fast-paced environment.
Brands must stay in the loop on social media trends if they want to make the most out of digital platforms. Innovative companies like Facebook and Instagram are always looking for new features and algorithm improvements that keep marketers on their toes. Hoping that this list will give you an overview of how to frame your social media campaign effectively.
Author Bio: Nirav Parmar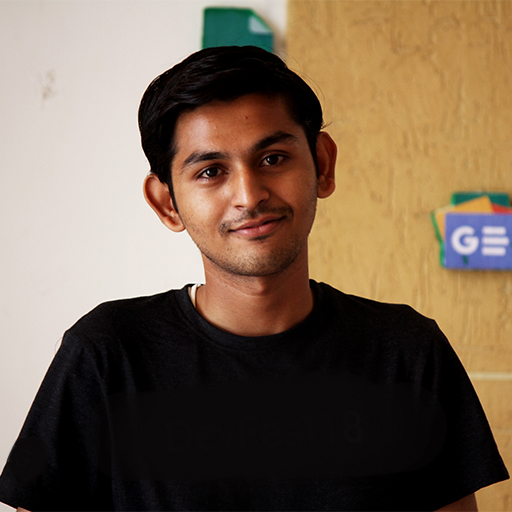 Nirav is an online marketer and blogger having hands-on experience in crafting creative content. The skills he poses in creative writing is fantastic as his ability to write engaging content attracts the readers. His enthusiastic approach to researching the facts related to the topics is phenomenal. He knows all the latest trends of delivery business, strategies to digitalise SMEs, changing market dynamics etc.
---