Is Paid Criminal Defense Advertising Worth It?
---
Paid advertising is one of the quickest ways to gain ROI. A Google Ad can boost impressions, average traffic, and even conversions if done correctly. If you're a criminal defense law firm looking to upgrade your Lawyer SEO and marketing efforts, you might want to consider criminal defense advertising.
That said, paid ads have pros and cons. So, before you jump into this new venture, make sure you heavily consider whether the benefits outweigh the potential drawbacks.
What's the Fastest Way to Get Clients for My Criminal Defense Law Firm?
While there are several law firm marketing strategies out there, paid ads are the most likely to give you the fastest results.
Paid ad spaces are often placed where many people can see them. For example, Google Ads will put your ads right on top of the SERPs, so people see them even before the first organic search result. Likewise, social media platforms like Instagram will place ads between Stories as the users swipe through.
Basically, paid ads are put in front of a target audience. So you'll get traffic sent to your websites and other important law firm landing pages if you catch people's attention.
The ROI is much quicker than most digital marketing strategies like Lawyer SEO or law firm content marketing. However, other approaches to digital marketing for criminal defense attorneys bring more gradual gains.
Does Criminal Defense Advertising Always Work?
While there are many benefits to paid criminal defense advertising, they are only possible if it's done right. Several factors could affect the success of your ad campaign, from the look of the campaign itself to the audience it is targeted to. Ad campaigns that aren't well-planned or optimized will not yield the ROI you want.
Additionally, paid criminal defense advertising only works as a temporary boost to your law firm marketing. Unless you have the budget to run ads all year, you must ensure you sustain the traffic and conversions after the campaign ends. If you don't have the foundation to sustain the attention you attract, users might immediately click away or eventually get bored of your law firm's online marketing ventures.
In other words, criminal defense advertising only works as an additional tool on top of existing digital marketing for criminal defense attorneys. Otherwise, you'll get a temporary spike in stats and no long-term benefits from the venture.
How To Implement Effective Criminal Defense Advertising For Your Law Firm
As mentioned, a lot goes into the planning and implementation of criminal defense advertising. Therefore, you should ensure you're doing things right to get the full benefit of running an ad campaign.
Here are a few tips to boost the effectiveness of criminal defense advertising for your law firm:
Tip #1: Have A Strong Landing Page
When people click on your ad, it will take them somewhere. You decide where that link takes them, so you have to make sure you have a strong landing page to facilitate conversions.
Think of your landing pages as a way to keep people's attention on your law firm. The ads might be the ones that'll attract people, but it's the landing pages that help people decide whether they should stick around and learn more about your law firm.
Hence, don't neglect your landing pages. Ensure your law firm website is well-designed, keyword-optimized, and has strategic calls to action. In some cases, landing pages will have a specific offer to draw people in, like a CTA to subscribe to a newsletter or a link to your legal blog.
Tip #2: Know Your Target Audience
Not everyone needs a law firm. Not everyone will be interested in reading legal news stories and informative guides. Hence, some audiences simply aren't interested in what you have to offer, so advertising to them might be futile.
Most advertising platforms like Google Ads and popular social media sites will let you choose the demographics you want to advertise to. Hence, conducting customer or client research before you start an ad campaign is essential.
Once you've decided on your chosen demographic, you should consider what they like and what catches their attention. Then, you should adjust your ads' design, tone, and CTAs based on what might appeal to your chosen demographic.
These days, you have access to data and research on the average attributes of various demographics. This should make customer research easier for your law firm.
Tip #3: Have Great Content
As mentioned, you need to have something to keep people around. You don't want them to stop at your landing page. So, you want content that keeps people interested in what you have to offer. And yes, you need good content, whether the landing page is a website or a social media profile.
Remember, people won't stick around if there's nothing in it for them. This is why you're advised to create a good landing page, site design, and content.
It also helps that you're attracting an audience demographic likely to be interested in your content or services. It won't matter how good your content is if the people you're sending to your landing pages aren't interested in it in the first place.
Tip #4: Audit Your Criminal Defense Advertising Campaign
Every digital marketing implementation can be improved. For example, you could always make better ads, compose more engaging CTAs, and target better audiences.
Again, most advertising platforms will give you access to the data associated with your campaign. You can get information on your ad campaign's clickthrough rate, conversion rates, and demographic data. You can use this information to identify what you did right and what you should improve on.
If a campaign isn't getting the results you should be getting, using them over and over is simply counterproductive. You get more out of your advertising efforts by making adjustments with each new campaign.
Bottom-line
A lot goes into criminal defense marketing. Unfortunately, it isn't a magic solution to your Lawyer SEO, traffic, and conversion strategies. But, whether you're looking for new clients, boosting your reputation, or increasing brand awareness, you should ensure your advertising efforts yield more long-term benefits for your law firm.
Not to mention, there are other options where you don't have to pay to get ROI. So if you're spending on your law firm marketing, you want to get the most out of it.
Author's Bio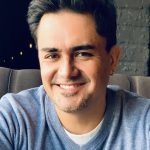 JC Serrano is the founder of 1000Attorneys.com, one of the very few private enterprises certified to process lawyer referrals by the California State Bar. His marketing strategies have continuously evolved since 2005, incorporating ever-changing SEO strategies into lawyerleadmachine.com.
---