Inbound Marketing Mistakes Revealed Through Content Audits
---
Auditing the content of the phrase "content audit" can easily lead to the conclusion that this activity only deals with content related issues, but that is not the case.
In the narrowest sense, the term does refer to identifying problems with your grammar, style, readability score as well as the quality and quantity of the information in your content. However, even the most superficial and simplistic audit of this kind is bound to help you recognize missed opportunities or problems in all areas of your inbound marketing, if you only know what to look for.
In the interest of brevity, we'll assume you already know how to do an SEO content audit and skip right ahead to the issues that you may be surprised to learn can be identified through these means.
Technical SEO issues
Even if you are going through Google Analytics and Console reports, or Screaming Frog SEO Spider crawls just with the intention to analyze your content and how it performs, you can come across a number of issues usually only detected through full site audits. Among others, this includes problems like: 
Indexation issues, caused either by errors in robots.txt, an absence of internal links to the page, or oversights with 'noindex' tags.

Page loading speed. Even if you don't check the actual speed, a content audit is likely to point to a number of issues which might be slowing your site down, like page size available in the crawl export, dysfunctional page elements, etc.

Site not resolving to the preferred version. In other words, inconsistencies with

whether or not there is a www. in your URLs

. Just going through the list of your pages in the crawl export is enough to notice this issue.
Internal linking and visitor journey obstacles
Each of your pages determined by content audit to be performing well might deserve additional scrutiny regarding how it is linked from and how it links to other pages on your website. Likewise, you'll also have a chance to see which of your pages that you need to perform well are simply not getting any link love from the rest of your website.
Aside from this chance to retune the distribution of authority of your pages, analyzing visitor behavior in Google Analytics and Console is not only going to help you match the user intent better, but it is also going to give you all the insights you need to improve the conversion rates, increase visitor engagement, and provide impeccable UX.
Mistakes in offsite optimization
The analysis of how your content is received teaches you a lot about the audience you are catering to. Going through their comments, for instance, shows you what kind of terminology they use when talking about certain topics; watching their dwell time on particular pages shows you their interests, etc.
These insights might be primarily sought in order to enable you to make the content more appealing to your visitors, but they can also point out some mistakes you are making in other areas of your strategy. You might find that a particular type of content you are putting out is actually appealing to a different demographic than you expected. Naturally, this would mean that the link building strategy, including the anchors and platforms you are currently using to promote that page, is probably not the optimal one.
Alternatively, you might come across pages which are excellent at driving conversions when visitors manage to reach them, but which haven't been optimized for visibility in search. Making those pages the focus of your offsite efforts, at least for a while, might go a long way towards improving your overall revenue. 
Keyword mapping oversights
Regardless of the logic, you've followed when first deciding which pages should focus on which keywords, content often develops a life of its own.
For instance, a page might have been linked to naturally with anchors that you wouldn't necessarily have chosen yourself, and now ranks better for a certain keyword than the page you wanted to rank for it. 
At this point, it is up to you decide if you want to ignore this opportunity and proceed as you planned, or if you want to make the necessary adjustments in your approach and reap the benefits of this unexpected discovery. The required changes in your inner linking structure and overall keyword strategy may be more or less demanding, depending on the situation, which might make them unfeasible, but you still need to be aware of these opportunities so you can make an informed decision.
User-generated spam and black-hat red flags
While waiting until a major SEO content audit to moderate the content your visitors are posting to your site is by no means recommended. If you have been negligent in this regard, this is a perfect opportunity to make things right.
Look for spammy phrases and outbound links in their comments, and aside from removing anything offensive or potentially harmful, feel free to collect the sites they are promoting for your own offsite opportunities research, as checking their backlinks might lead you to some interesting opportunities for your own link building campaign.
The amount of spam that users can create is, fortunately, limited, but they are not the only ones you need to worry about. You yourself might be your worst enemy in this case. Since rules of SEO are more or less constantly getting stricter, a strategy that was reasonably valid yesterday may already be considered black hat today.
So, keeping your eyes open during a content audit might help you identify pages where you:
Indulged in a bit too much keyword stuffing

Used artificial anchors for internal links

Wrote spammy meta elements

Provided only the thinnest of content

Cloaked some of the content or links

Linked out to spammy sites

Missed a chance to link out to authoritative websites

Engaged in a reciprocal link exchange with someone and forgot about it

Charged to publish someone's links 
Or, basically, made one of the many possible mistakes that were once perhaps relatively tolerable, but could now stand to ruin your exposure in search engines.
Is that still a content audit?
Well, yes, albeit a somewhat expanded one. Combined with a detailed technical and link audit, it would help you reveal all of your site's potential issues. But even in this limited form, it offers much more than advertised.
Almost without trying, during a content audit, you can identify everything from indexation and performance problems your site is having to inadequacies in your keyword mapping or offsite strategy.
Naturally, keeping your feelers out for these additional pieces of data might make the process a bit more complex and demanding, but the benefits of doing so are bound to outweigh the costs.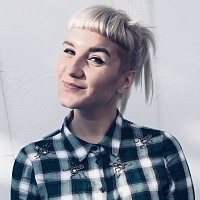 Lauren Wiseman is a marketing specialist, a regular guest author in adlbweb.com, contributor to bizzmarkblog.com and entrepreneur. She helps clients grow their personal and professional brands in the fast-changing and demanding market, strongly believing in a holistic approach.
Photo by John Schnobrich on Unsplash
---