How to Take Your Social Media Strategy to The Next Level
---
Social media platforms have many tools available on them that can help you market your business better. For example, if you want to use social media for brand building, you can use Facebook and Instagram to connect with your target market in real-time using live videos.
Snapchat has also opened up a way for businesses to share experiences with specifically targeted audiences through Geofilters. Social media platforms have also made it possible for businesses to reply to queries using chatbots. And here, these interesting developments lead to an important question. 
How can we build a social media strategy that works using all these developments that are now at our fingertips?
Step 1: Listen to your audiences
What makes social media the perfect way to reach your target market is that unlike traditional media, if you share something, you'll get feedback promptly. Since people respond faster and more often on social media, try evaluating these responses instead of just sharing marketing content.
Listening to what people have to say on social media will help you understand what people think about your products or brand. You can use this info to recalibrate your company's social media marketing campaigns.
A great example of the importance of listening to your audiences lies in the success that Netflix's Netflix Socks received. Through listening to their users, Netflix created these smart socks to help people who binge-watch their shows avoid seeing spoilers.
According to what they found, people who binge-watch usually fall asleep during a session and wake up when their show's story has developed. These socks prevent this by sensing when someone falls asleep and pausing what they're watching.
Step 2: Know your target market before your campaign
Listening to your audience is the most important thing that'll help make your business' marketing strategy become a success. However, it's just as important to be selective about who you want your audience to be because if you target the wrong people, there will be no audience to listen to.
You should also make sure that you review the type of people you want to target before each campaign so you can create content that'll be relatable and engaging. If you don't know how to whittle down your target audience, try making a custom ad on Facebook and jot down the criteria that you'll find there.
Another way that'll help you get better at spotting your perfect target audience is to create buyer personas for each campaign. Like Apple, you can create a buyer persona by looking at what your target buyers do for a living and for fun like this company did for their official iPad 2 TV ad that's aimed at professionals.
Step 3: Create a diverse content strategy
After you've chosen who you want to promote your brand/product to, you can now start creating a content strategy that'll allow you to reach as many people as you can. When you're creating this strategy, you should consider factors like social media image sizes and character limits for some platforms.
When you've considered these factors, you then need to look for practical ways to use each social media platform as they all have unique features. For example, you can use Instagram to showcase what your business sells/does and you can also use Facebook's Stories raise awareness on a promotion that you have running.
A company that managed to use different social media platforms effectively was Uber when it enabled users to share free ride codes on almost all platforms. For quality content writing, you can also use custom essay papers from an essay writing service. The professional writing experts there not only deal with a wide range of academic topics like nursing assignment help but also provide you with help on ebooks, research papers and web content. 
Step 4: Use hashtags effectively when creating content
Using hashtags to market your business is as important as integrating email marketing and social media. Hashtags link posts made by different people/organizations if those posts share a common topic, so they provide great insight on who's interested in what.
Using hashtags will also help your posts reach more people as it'll make them visible to people who don't follow your company's page. You don't only have to use hashtags that are on topics that are being discussed. You can also create your own hashtags, creating these will also help you keep track of what people have to say about your business.
A company that's managed to use hashtags effectively is Coca-Cola with its #ShareaCoke campaign. While hashtags can improve your business' social media presence, adding too many of these in one post could lead to reduced engagement.
Step 5: Partner up with influencers
Influencers have been a part of social media marketing for a long time and their use has yielded successful results in most business sectors. If you want an offer that you're running to reach more people, influencers can help you achieve this because of their large fan bases.
Trying to raise awareness about your brand can take a lot of time and hard work before the results that you want to become visible. All an influencer has to do if he/she wants to raise awareness on anything is to create a short content piece and post it to their social media page.
A company that's been using this form of marketing extensively is Old Navy as they've partnered with many fashion bloggers on Instagram to showcase their product ranges. Recently, with the help of Alex Rodriguez, they managed to get $1 million in a fundraising campaign for the Boys & Girls Club of America. 
Step 6: Keep track of your social media 
Following all the previous steps will ensure that your business has a solid social media strategy, but that doesn't mean you can't improve it. To improve your social media presence, you'll need to check how you're doing online regularly to determine what'll work well for your business and what won't.
All mainstream social media platforms have an analytics feature built into them; there are also many analytics tools for social media created by third-parties that you can use. These analytics tools and features will give you a birds-eye view of how well social media is performing; they'll also help you track the performance of each post that you make.
The best case of how businesses can use the information they get from social media insights is how Paramount and Sega changed their Sonic the Hedgehog design for their upcoming movie. They changed how Sonic looked after realizing that many people on Twitter didn't enjoy his "life-like" look.
Conclusion 
Putting your business on social media doesn't change the fact that it's a business and that your customers' views are more important than yours if you want to remain profitable. To be able to know what views your customers have about your business, you have to track what you post online and make changes if your business's image is suffering.
Knowing who you want to attract towards your business' social media is important because that'll offer you insights on how to approach them. Approaching as many of these people as you can is also crucial to increasing conversion rates and brand awareness.
Author Bio: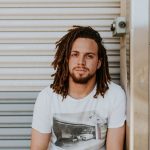 Michael Gorman is a UK-based, highly-talented and experienced writer who's currently working for best essay writing service on Reddit, write my essay UK, best paper writing services and professional writer service. He is always on the lookout for new trends and latest developments in the subjects that he deals in and shares his ideas through blogs and social media. Feel free to contact him via Facebook or his Twitter account.
---