How to Optimize An HVAC SEO Campaign?
---
Search Engine Optimization (SEO) enhances the positioning or appearance of web pages in organic search results. This process is vital as it's a way to gain good traffic for free, generating revenue in small and big businesses.
Moreover, SEO has been here for more than a few years and could stay for more years to come. If you have a Heating, Ventilating, and Air Conditioning (HVAC) business, SEO would be an excellent tool to boost your online presence and increase sales. It's vital because it can help you stand out from the competition. Also, they cost less and are relatively cheap compared to paid rankings.
With that, it's also necessary that an HVAC SEO campaign consider some essential methods to ensure a successful acquisition of traffic and good rankings in search results. Without these foolproof methods to take, the HVAC business can fail to attain the benefits of online digital marketing.
In addition, if you are an HVAC contractor or HVAC home service provider looking to rank on Google, many internet marketing services are available. But you may also look at HVAC SEO Virginia to get some information.
To begin here is how to optimize an HVAC SEO campaign.
How To Optimize Am HVAC SEO Campaign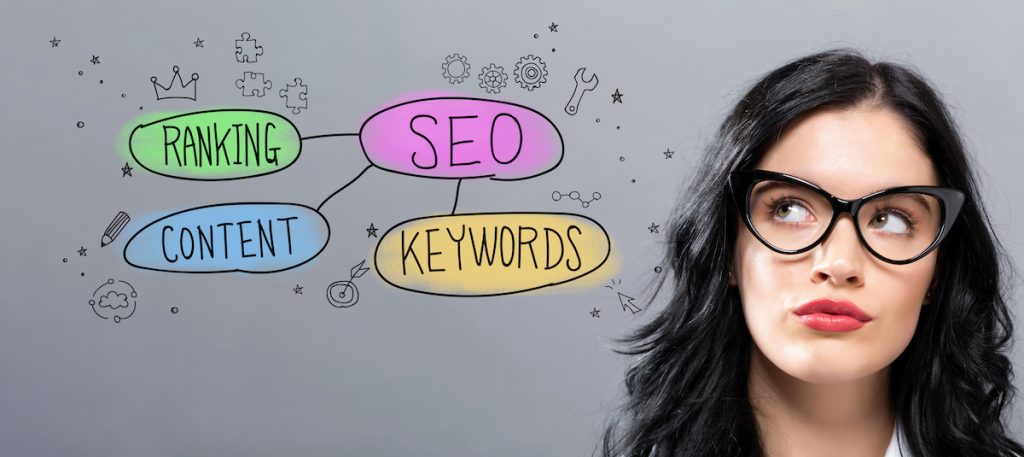 Conduct Keyword Research
Keywords or "search queries" are essential in HVAC SEO. These keywords help search engine bots to give fitting results to a person's query on various HVAC topics. For example, if a person searches for HVAC companies in Sacramento or Miami, keywords inserted in your web pages like "HVAC Sacramento" or "HVAC Miami" would assist Google in showing your website as a relevant search result.
To start, try to find 10 keywords that relate to your business. Note that the amount of volume and competition should determine these keywords. Then add these to keyword tools like Ahrefs, Moz, or Google AdWords and find combinations or variations of these keywords. You should also select those keywords that are relevant to your niche too.
Moreover, when you incorporate the keywords into your web pages, make sure it looks natural and are not overused to avoid Google's penalty for keyword stuffing.
Use Data Analytics To Monitor Performance
Analytics software like Google Analytics helps your HVAC business to adjust to the needed change. You can track website audience, metrics on page speed, bounce rate, clickthrough rates (CTR), and page ranking, to name some. Also, it can help you check whether you met the desired Key Performance Indicators (KPIs). Overall, using such a tool can help you target your customers better and get the best return on investment.
Optimize Content
Content is vital because it's one of the three factors that affect ranking. And so, it's also crucial to optimize your content. Optimizing content improves the relevance of a webpage for customers and search engine bots.
One way to optimize content is to create high-quality copies. The content must be simple, credible, relevant, and educational. Next is to optimize elements such as title tags, meta descriptions, page URLs, and H1 headings, to name a few. And finally, have a decent page loading speed.
Have A Mobile-Friendly Website
Developing a mobile-friendly website for your HVAC business allows it to outrank other mobile and desktop traffic websites. Also, creating a mobile-friendly HVAC website is vital because, in 2021, 54.8 percent of the global website traffic was found on mobile devices. This kind of mobile traffic also led Google to switch to mobile-first indexing in March 2021. Therefore, you should ensure your website is suitable for mobile devices because it will be indexed in mobiles first.
Furthermore, there are some tips on creating a mobile-friendly site. The first tip is developing a website primarily for mobile users and then designing a site for desktops. The second tip is to have a responsive theme. A responsive theme allows the website to adapt its content display to any end-users' browsing device. A responsive theme can make the site mobile-friendly, but if the site is designed for desktops, just make sure to back it up so that you can restore the last version in the event of a crash. And lastly, the navigation must be easy for end-users.
Wrapping Up
Since SEO started more than a few years ago, it has become a tool to get quality traffic needed to boost sales. This process is done by ranking business web pages in search engine results. Similarly, using SEO campaigns for an HVAC business is also ideal. Therefore, you should use it as an essential tool in your HVAC business to get ahead.
Moreover, the HVAC SEO campaign has methods to take to ensure success. Some of these methods are conducting keyword research, creating a mobile-friendly website, and using data analytics. Overall, having an effective HVAC SEO campaign is more effective than pay-per-click ads. It also boosts credibility. And so, it's essential to focus your efforts and time on it.
---