The Ultimate Guide to Developing Digital Marketing Software (with Infogrpahic)
---
Digital marketing is an integral part of every business that wants to grow. Innovations keep coming to fill the existing gaps and keep up with the digital marketing trends. And one of the few innovations being utilized today is the use of software for digital marketing efforts.
So, how do you develop digital market software? The following piece covers the nitty-gritty details to help you create digital marketing software.
Read on for the eye-opening details.
What Is Digital Marketing Software?
With the world leaning towards digitalization, businesses continue using different tools to help them embrace it.
Digital marketing software is a tool that helps you with different promotional marketing techniques online. Examples include creating landing pages, targeting the right audience, and creating analytics and reports.
Before digital marketing software can be used, there are many steps to follow. One way to achieve a fully-functional and efficient tool is through thorough testing. This can be done through manual methods or using an automation testing platform. This platform tests its capabilities by repetitively using the features and observing if they are working just how it is intended to.
This software, among others, can only be used once it has passed all capability testing.
However, there is more than meets the eye. Creating digital marketing software is not a walk in the park as it requires detailed planning and intricate processes. Below let us look into the more detailed processes involved in creating one.
Steps to Follow When Developing Digital Marketing Software
Set Goals
Before anything else, you need to set your goals right. What do you want to achieve with your software? Right it down. Examples of things you'll want your software to perform are:
Targeting the right audience
Create landing pages
Generating reports and analytics
Goals give you a sense of direction.
Analyze the Market
Conduct market and product research to determine how useful your product would be in the market. Do this in two stages, namely :
Primary and secondary market research
Competitive research
Primary and Secondary Market Research
Primary marketing research allows you to understand which products consumers want. You also understand the product that they are already using.
You can conduct personal interviews, focus groups, and group surveys with potential clients. Prepare questions on the demands or what they lack on the current products.
The secondary research entails using the existing data. Look for the information on online sources, journals, and statistical databases.
How big is your digital marketing future audience? How many people are inclined to try new solutions and can afford them? All this information will determine if the product you are creating fits the market.
Competitive research
Primary and secondary market research geared towards potential customers. However, competitive research analyses similar products in the industry. You look for your competitors to understand the strengths and weaknesses of your product.
Take advantage of Google, LinkedIn, and other social networks. Alternatively, you can use ready market research and look into sources like Wood Mackenzie, IRI, YouGov, and the NPD Group.
Make a list of your competitor products and group them into three categories. These are primary, secondary, and tertiary competitors.
Primary competitors have a similar product and audience like you or both.
Secondary competitors are those who have identical products but sell them to a different audience.
Tertiary competitors sell the tools or products that will expand your existing product.
With comprehensive research, you'll understand if there's a market for your product. Also, you'll understand how to stand out from the markets that offer the same product as you do.
Define Your Target Audience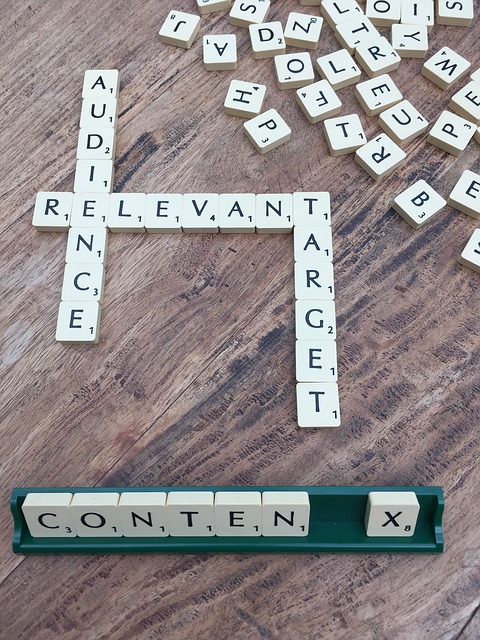 Image source: pixabay
Your target audience is the people who'll benefit from your product. When promoting your product, know who will use it and why they will buy it. Since you are developing digital marketing software, chances are your audience are organizations that want to stand out from their competitors.
However, because you target more than one particular audience, create buyer personas. A buyer persona is a semi-fictional representation of how you picture your audience.
Create landing pages of the different persona and fill them in with the customers' demands and expectations. You can also use online tools like Persona creator and MakemyPersona to define your buyer.
Also, you'll need to conduct thorough research as the effectiveness of your digital marketing software depends on accurately defining your ideal customer.
Here are some of the key aspects to consider when defining the target audience:
Demographics (age, gender, and location)
Business segmentation(business size, nature, and structure)
Behavior purchasing patterns ( brand loyalty and the purchase behavior)
Psychographics- (personality, values, interests, and attitude towards the product).
Depending on your target audience, develop the right tactics to help drive more traffic into the funnel.
Develop Positioning and Messaging
Once you know your audience, the market, and the competitors, it's time to come up with a statement document that defines the future of your product, including sending the right message to your customer. Ask yourself whom the product belongs to, what it does, and why it's different.
How valuable is your digital marketing software? You should clearly articulate the solution you are bringing to your audience. You can use the message in promotional campaigns to different channels.
What are the outstanding features of your product?
Launch the Product
To finally enter the market, you need to develop a launch plan. Include all internal and external activities in your launch plan. These include sales team training, product launch, and promotion campaign timeline.
Have a rough idea of the dates you want to do all this, even if you aren't ready to commit to particular dates.
Here are some elements you need to ensure are in order before launching your digital marketing software:
The positioning and the product message fit the product's vision.
Product and feature- it's necessary for the sales team to understand how the product works, its unique features, and what it does best.
Pricing options- if the product has different pricing tiers, you should explain to customers which of the existing options fits them best.

Track the Product Success
Check on the progress of your digital marketing software after the launch. How is it performing in the market? What's working and what doesn't
Use customer feedback to analyze the success of the product. You can get customer feedback through emails, surveys, social media, and the customer support team.
You can also measure the success of your product through KPIs and key product metrics.  Examples are Net Promoter Score penetration rate and return on investment (R0I).
Before you go
Here's a visual recap of this blog post from our friends in Digital Marketing Software Development.

Wrapping Up
Digital marketing software is necessary for the digital world. Businesses will continue using these tools to boost their sales. There are a ton of them that exist already. However, when creating yours, strive to be unique.
The tips above will guide you in the right direction. Lastly, don't forget to test the software before releasing it to the market.
---