How to Do SEO for a Business with a Low Budget
Are you looking to build a winning SEO strategy on a small budget?
It's not easy.
Yes, you read that well.
Running a successful SEO campaign can be costly.
For instance, most SEO experts charge a recurring fee of around $3,000 to $10,000 per month. Besides, if you intend to invest in international SEO then you need a budget of over $5,000 per month.
Besides, some experts charge around $500 to $2,500 for their local SEO services.
According to research, the average small business SEO budget is between $ 750 and $ 2,000 per month.
Some experts and agencies charge between $ 80 and $ 200 an hour for their SEO consulting services.
As you can see, SEO is expensive.
In fact, certain factors such as the agency or expert's experience, SEO campaign goals, tools, software, and resources used can even double up or triple the SEO costs.
That's why only big brands are succeeding at SEO. Because they work with a team of SEO experts who ensure their websites are showing up on search engines thereby driving more organic traffic, leads, and ultimately more sales.
Don't give up.
It's possible to build a successful SEO strategy on a small budget. You just need to learn how to prioritize.
Read on to learn how SEO works on a small budget.
How to Do SEO on a Small Budget
SEO On a Small Budget: Understanding the Three Pillars of SEO Success
SEO is as broad as the waters of the ocean. Besides, there are many ranking factors involved to generate strong organic search results. Remember that not all SEO ranking factors are relevant to every business.
Here are the three main areas of SEO you should focus on to build a rigorous SEO campaign:
Technical SEO- This involves all the factors involved in the background that affects your website's performance and crawlability. They include website speed, mobile responsiveness, navigability, and sitemap.
On-page SEO- This involves the content you publish on your page.
Off-page SEO- This involves all the SEO efforts you do outside your site that influence your ranking. They include link building, social media marketing, and more.
Let's take a look at each of these elements of search engine optimization success:
Technical SEO
Technical SEO involves all the adjustments, activities, and efforts you do in the background to ensure search engines can read your content, navigate around your site smoothly, and index your pages.
Generally, your site should have a straightforward structure for search engines to crawl easily.
In this case, you should focus on the following areas:
Website speed- Your website load time can hurt or keep your visitors happy. Experts recommend keeping your website load time less than two or three seconds otherwise you lose over 50% of visitors if your pages take longer than three seconds to open up content.
Crawlability- Your website and content should have a simple and easy structure to allow search engines to explore it and index pages.
Mobile-friendliness- Google favors mobile users more than ever. Your website should have a mobile-first design. That means that users accessing your site using mobile phones shouldn't face any challenges.
XML sitemap- Your website XML sitemap should be easy to read and understand for search engines to crawl smoothly.
The good news is that if you're using WordPress for your website, technical SEO shouldn't be difficult since the content management system comes with tools that allow you to optimize your website for technical SEO. In fact, if you have a large website then you need to pay attention to technical SEO.
On-page SEO
Also known as on-site SEO, on-page SEO optimization involves all the activities done with the website. This includes the content you publish including images, text, tags, etc.
The idea is to ensure you're meeting the user intent by publishing high-quality and useful content.
Some of the things to know about on-page SEO optimization includes:
SEO writing– This is where keyword research comes in. the content you publish should be optimized using keywords your visitors are entering into their browsers when searching for information on the internet.
Content optimization- Even though keywords are important when it comes to search engine optimization, cannibalizing them can hurt your SEO success. You need to use keywords sensibly throughout your pages and content.
EAT- Google favors websites that demonstrate Expertise, command Authority, and are Trustworthy. These are three essential elements of SEO success you should know.
Descriptive URLs- Give your URLs simple and descriptive names.
Tags- Include relevant tags on your website content and pages.
Page titles- Include your main keywords in the page titles to make your pages searchable.
Images- Humans are attracted to visuals than text. When creating content, ensure you add images to your content.
On-page SEO optimization is about giving your visitors what they want when they need it. You should therefore focus on your target customer when optimizing your site.
Off-page SEO
On-page SEO optimization involves all the SEO efforts, activities, and elements that influence your search engines rankings from the outside.
Some of the main off-page SEO elements include:
Backlinks- Without link building, there is no off-page SEO. Link building is the process of generating high-quality backlinks from reputable and relevant websites. High-quality backlinks improve your website domain authority. The more high-quality websites link to your site the better your website domain becomes.
Social media marketing- Search engines consider social signals like shares, comments, likes, and views of social media posts when determining content relevance. Attracting more of these signals tells search engines that your content resonates and engages your target audience.
SEO on a Shoestring Budget: Determine Where Your Budget is Lacking
The first and most important step to do SEO on a small budget is to identify where your SEO lacks. You could be thinking that you don't have enough budget to build a robust SEO campaign yet what you have is enough.
Granted, having a small SEO budget means what you have cannot cater to the entire SEO optimization process.
A small SEO budget could mean a lack of time, resources, inadequate knowledge, or money to invest in powerful SEO tools.
Let's see how this means.
Insufficient Time
Remember that SEO optimization involves money, time, knowledge, expertise, and resources. If you lack enough time for your SEO campaign, then it'd be hard to achieve success. You also have other things to do apart from SEO. How to do SEO on a low budget means you lack enough time to handle all of the SEO work thoroughly.
Inadequate Resources
When doing SEO on a small budget, you're probably going to use free tools since the most powerful keyword research tools can cost somewhere from $200 to $500 per user per month. Unless you're working with an SEO agency, you might not have access to sophisticated tools.
SEO Expertise
Having a small SEO budget could also mean a lack of knowledge in the field of SEO. Even though SEO isn't as complicated as many people think, there is a lot to learn before you become smart in it.
Determining where your budget is lacking allows you to know where to focus your efforts on. You will also avoid pursuing paths that don't bring any results.
Building a Robust SEO Strategy on a Limited Budget: Determine How to Fill the Gaps
Now that you have determined where your SEO budget is falling short, the next step is to know how to work around your challenges.
For instance, if you lack a good budget to invest in the best SEO tools, find cheap or free alternatives.
The good news is that you can keep track of your Google rankings, identify link-building opportunities, and do more without spending too much.
You're going to do a bit more manual labor to get better SEO results while saving some money in the long run.
Besides, if time is keeping you from building a strong SEO strategy, you may need to check where you can steal some more time.
Equally, if you're lacking the knowledge and expertise, determine the areas you find challenging. Once you determine what's holding you back then focus on developing your skills in that area(s).
How SEO Works On A Small Business Budget: Determine Your Strengths
Even if you don't have enough budget to run an effective SEO campaign, you probably have areas where you already shine. You could be good at creating high-quality content that ranks better in search engines. Or you may be an expert copywriter who knows how to craft mouth-watering ad copies that blow people's minds.
Ensure you determine areas that you're good at and focus your efforts on them. For instance, your brand might be reputable and popular already in your local area and industry. You can take advantage of the reputation and popularity to gain high-quality backlinks.
Start with what you know, have, and can do.
For instance, if you have a good relationship with other local businesses, get in touch with them.
How to Bootstrap SEO When You're on a Tight Budget: Determine What You Want to Achieve
To build a successful SEO strategy on a small budget, set expectations.
First off, determine how your website is doing in terms of organic traffic currently then determine how to grow it from there.
Knowing what you want to achieve will help you determine the areas to focus on with your SEO strategy.
This will help you determine the activities to undertake on a small budget.
Fix What's Not Working First
First off, before you start implementing new SEO strategies, you need to fix what's not working currently. You're going to waste your effort, time, and the small budget you have if your website is flawed.
The last mistake you want to make is investing the money you have on optimizing a website that suffers technical SEO debt or has many poor quality backlinks.
Before you do anything, do a comprehensive SEO audit of your site.
What is an SEO audit?
An SEO audit is a process of analyzing your website to ensure it follows the best SEO practices. A comprehensive SEO audit can help you identify foundational problems affecting search performance. It can help reveal weaknesses your website already has.
While this sounds counterintuitive. You might think that since you're working on a low budget doing a comprehensive SEO audit will consume every coin you have. However, a robust SEO audit can be the foundation for building a winning SEO strategy.
Analyze your website's status and note down the following key points:
Your backlink profile health.
What pages are optimized and doing great in the SERPs?
What's the status of the technical setup of your site? Can search engines crawl it and index pages without any hitches?
These are just a few of the things you need to determine to know what's not working on your site currently.
Get Imaginative
Having a low budget in a highly dominated area can make you feel defeated. However, you don't have to feel that way. You can think outside the box and determine how you can spend the budget you have responsibly.
For instance, even though Google's standard organic results are crucial, you might think differently.
Yes, depending on what you want to achieve with your SEO efforts, you could think of other ways of driving organic traffic to your site.
If your promoting a visual product, a sure bet would be to focus on ranking your images for image searches.
Think about other search engines apart from Google. Yahoo, Bing are some of the search engines you should focus on.
Besides, if you're looking to rank your video content then learn how to optimize for YouTube.
Learn from Your Competitors
Since you already have competitors whose websites are performing better in search results, learn from them. Spy on what they are doing, take a look at the websites that are linking to them, and see if you can reach out to those sites for link-building opportunities.
Determine how their copy is beating you in the search results then improve yours.
Take a look at their featured snippet and try to craft yours in a way that out-ranks theirs'.
Remember that even though we recommend you to learn from your competitors, it doesn't mean that you do everything they are doing.
Search algorithms are unpredictable and complex. There could be reasons why your competitors' poorly optimized content is ranking better than yours. Learn from your competitors with caution.
A good rule of thumb is to play within your website's industry. In other words, learn from websites that you're competing within the SERPs.
Fill the Gaps in Your Competitors' Website
Another way to do SEO for your business with a low budget is to fill gaps in your competitors' websites.
Read their blogs to see what's missing. Read over their comments to see what readers are complaining about then address those complaints on your site. Check their social media marketing strategies to understand their activities.
Spy competitors' conversations in relevant online publications, forums, etc.
Once you understand where your competitors are falling short, start creating content that helps to address those areas.
Reverse Engineer What's Working for Your Competitors
Another way to do SEO on a tight budget is to use the reverse engineering method. This involves looking at what's already working great on your competitors' websites, then doing it even better.
Analyze your competitors' websites carefully observing areas that are outranking your website. Take a look at their backlink profile; see how you can reverse engineer their backlinks.
Take a look at their content. Do they have enough images? Do your competitors add videos to make their content interesting?
If not, create 3X better content than them and add images, videos, and other visuals. There are many cheap and free tools to help you analyze you keep an eye on your competitors' websites out there. Site Explorer is a free backlink checker that can help you with SERP ranking analysis, historical backlink research, and more.
Improve What's Already on Your Site
When working with a tight SEO budget you really need to be mindful about everything you do that could eat up the little finances. To create a winning SEO strategy with a limited budget, you should improve the content you already have on your site instead of creating new.
Take a look at the content you have and see what you can optimize, improve or make better. Do you have enough videos, images, or audio files?
See whether you can tweak the copy on your site to increase rankings.
Ensure the content you have is already working great before you start a new content creation strategy.
Target Long-Tail Keywords
There are two types of keywords to use in your SEO content: generic competitive keywords and long-tail keywords.
Long-tail keywords are specific phrases users enter into their browsers when looking to purchase items or services online. As the name suggests, these are keywords with more than three words. These keywords target a specific audience that's likely to take action.
Users who are searching using long-tail keywords have already made a decision and are looking for the right source.
They are less competitive and specific
On the other hand, general competitive keywords are less than three words long.
These are those keywords that many businesses in your industry are already using. They aren't easy to rank for especially if your website is just new.
When working with a low SEO budget, you should focus on long-tail keywords.
There are many cheap and free ways on how to find long-tail keywords.
You could start with Google "Searches Related to…" option.
Just enter a keyword on Google then hit the Search option and scroll to the bottom of Google's search results. Answer The Public is also another free SEO tool that can help you with long-tail keyword research. You can also capitalize on Google Autocomplete.
The good thing about Google Autocomplete is that you get the keywords users are entering on the search engines.
Focus on Local SEO Optimization
If you have a limited SEO budget, don't try to beat the big boys internationally. You won't win the war. Instead, beat them locally.
Yes, focus on dominating local search through local SEO.
This is especially important if you own a local business.
Local SEO is gaining a lot of attention lately and can help you create a winning strategy with a low budget.
With local SEO optimization, you need to start by registering your business with Google My Business. The registration process is simple. You can set up your business account in just a few clicks as long as you have a Gmail account. You will be required to fill in a form with your business' contact information, including name, address, phone number, etc.
The good thing about registering your business into Google My Business is that it will show up on a map in the SERPs when someone searches it.
Make sure you provide accurate information about your business to avoid confusing your customers.
Generate Quality Links
Link building is considered one of the major Google ranking factors.
Why?
Google considers links pointing to your site from authoritative websites as votes or recommendations. This convinces the search engine that your website is worthy of ranking high in the SERPs.
But link building can be challenging and complex especially if you're doing SEO with a small budget.
There is a better way to do link building without spending a dime.
To get high-quality backlinks, spy on your competitors to see which sites are linking to them.
Identify a handful of them then reach out to them as well- and ask them if they can link to your site. You must make sure you create link-worthy content before reaching out to these sites.
No one will want to link to a website with irrelevant content.
You can use the SEMrush trial version, Ubersuggest, or other free tools to analyze your competitors' backlinks.
You can also carve out some time to find guest posting opportunities on high-authority websites.
Over To You
How to build a robust SEO strategy on a limited budget might not be easy but it's possible. You just need to be creative with the money, resources, and time you have currently.
If you're planning to start your SEO campaign today, use the exact strategies we have shared in this article.
As you have seen, you don't need to use costly SEO tools and strategies to do SEO.
Let's hear what you think about our strategies in the comment section.
Author Bio: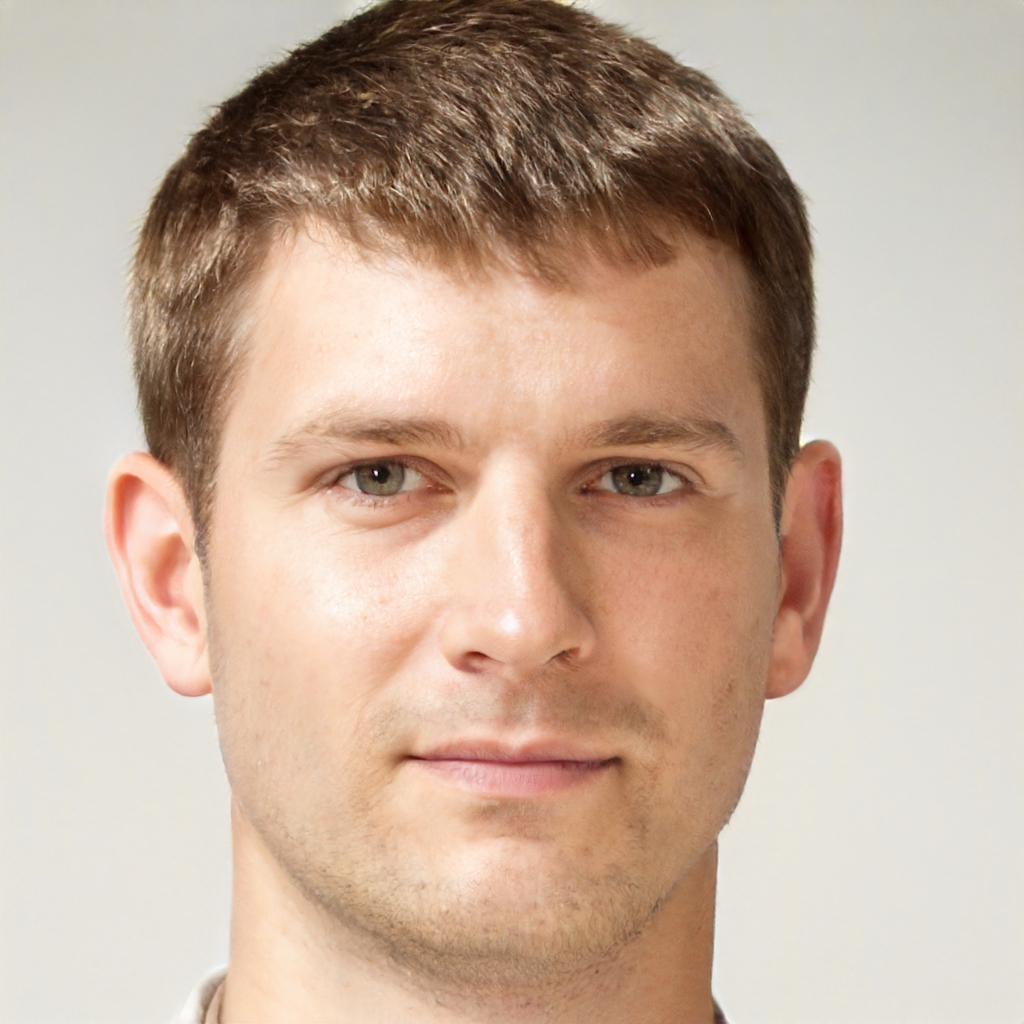 Charles Normandin is an expert SEO with over 10 years of experience. Currently, he's optimizing websites of companies that offer dissertation writing service to students in the UK to make them visible to more people globally. Apart from SEO, Charles writes about self-growth and development to help business owners understand how to focus on themselves before focusing on their businesses. Connect with him on Twitter @Charles60104524.