How To Compose Good Headlines For Your Legal Blog
---
A headline seems like a small portion of a blog post. After all, what's a single sentence compared to a well-written 1000-word legal guide that'll help potential clients, right?
Turns out, it's a bigger deal than you think.
Many decide whether a piece of content is worth reading from headlines or titles alone. It's one of the first things people see; with so many other websites and law firms creating content, the headlines are one of the best ways to stand out.
When your target audience is in the SERPs, it's also just the title and brief meta description they'll see. So if you can't get people to click on it from the title alone, they'll never read the rest of your legal blog post. Remember, it doesn't matter how good your content is; you won't generate leads if people aren't consuming them.
So, how do you compose a good headline? Here are some tips:
Tip #1: Keep It Concise
People don't have time to read long headlines.
As mentioned, there are several other law firms and blogs that write about the same things as you. This is especially true when you look up the SERPs and the millions of pages competing for the top spot. If you can't capture their attention with the first few words of your headlines, they'll scroll past and find other blog posts with more engaging headlines.
The same thing applies when you link your blog post on social media. People will be casually scrolling through Facebook or Twitter, so they often don't have any reason to take long pauses just to read and try to understand your headline.
Additionally, the SERPs will cut off very long headlines. Anything over the maximum number of pixels is replaced with an ellipsis (…). That said, pixels are hard to count, so most SEO experts will suggest that you stick within the 50-60 character limit.
So, make sure to get your point across in a few words. The shorter the headline, the less rambly and confusing it'll be.
Tip #2: Put The Most Important Information At The Beginning Of The Headline
As mentioned, people don't have the time to read and understand long headlines. This is especially true if you are scrolling through the SERPs or casually going through posts on social media. Hence, one way to get people's attention is to put the most important details at the beginning of the headline.
For example, if you're going to talk about how to handle car accident claims in California, you could compose a headline like so:
"How To File Car Accident Claims In California"
"Car Accident Claims: How To Get The Most Out Of Them"
"How Car Accident Damages Are Calculated In California"
This is also why Lawyer SEO experts suggest you limit the number of characters on your headlines. If you have a headline with the most crucial information at the middle or end of the title, it still won't get cut off in the SERPs.
However, if you can't help but have a longer title than suggested, ensure the most critical information is close to the beginning of the headline. You can also use colons(:), like the second example provided above.
Tip #3: Use "Action" Words
When people use search engines or seek information, they seek solutions to specific questions and needs. For our particular law firm SEO purposes, those questions might be in the form of the following:
Needing information about the law
Finding solutions to their current legal problems
Looking for actionable tips on how to go about their legal concerns
This is why "how to" and "how much" are great ways to headline your content. By doing this, you're providing your audience with tips about their legal concerns. But, instead of presenting ideas and defining legal terms, you're actually giving them solutions that they can choose to act on themselves.
Not to mention, these action-related keywords are widely used in mobile Voice Searches. For example, people will ask Siri or Google Assistant conversational questions; thus, they become popular keywords in the SERPs.
Tip #4: Hint The Benefit Of Reading Your Law Firm Blog Post
People expect to get something out of the things they consume. That "something" could be entertainment or information. For our case, you want your headlines to hint at a specific benefit to the reader.
For example, if you write about the Uniformed Services Employment and Reemployment Rights Act (USERRA), you don't want a headline that just mentions the topic. Here are a few ways to title a blog post that talks about USERRA:
"How Military Vets Apply For Re-Employment"
"What Are Benefits Of The Uniformed Services Employment and Reemployment Rights Act (USERRA)?"
"Is There A Deadline For Military Vet Re-Employment Application?"
As you can see, the above examples are better than just saying your legal blog is a mere "USERRA Guide". While people need those, audiences looking for USERRA guides will also click on attractive and relevant headlines that will accomplish the same thing.
Again, you'll be competing with other law firms and legal blogs talking about the same thing. It would be best if you didn't opt for a generic title when everyone else is doing their best to stand out.
Tip #5: Hint At The Necessity
Much like hinting at benefits, another way to give people a reason to click on your legal blog post is to suggest necessity. Compose a headline that tells them why they need to read your blog post, how it'll benefit them, and why they should do it right now.
Here are some examples to help you:
"Why You Need An Estate Attorney In California"
"There's A Deadline For Filing Car Accident Claims In California"
"Why Choose Experienced Labor Law Attorneys"
That said, you want to be careful about resorting to clickbait. The last thing you want is for people to be disappointed as soon as they read through your blog post. As per basic law firm content marketing advice, back up your headlines with research, good user experience, and strategic keywords.
Author's Bio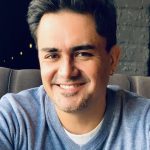 JC Serrano is the founder of 1000Attorneys.com, one of the few private enterprises certified to process lawyer referrals by the California State Bar. His marketing strategies have continuously evolved since 2005, incorporating ever-changing SEO strategies into lawyerleadmachine.com.
---