How To Write Legal Blogs For SEO
---
SEO is a digital marketing mainstay. This is because it's relatively accessible compared to most online marketing strategies. That said, law firms of any size can join in and start immediately.
One of the most accessible mediums for SEO is blogging. It's a great way to create content, build links, and expand your online presence. This is especially crucial for smaller firms that need more visibility to attract more clients.
However, blogging isn't as simple as writing what you want and posting it. The goal of blogging is to attract more audiences, so if your blog doesn't rank high enough, no one's going to read it. That's why it's so important to implement Lawyer SEO strategies into your legal blogging efforts.
What Makes Legal Blogging Unique?
As mentioned, blogging isn't just about writing whatever and whenever you want. For blogs to rank high, they should be well-optimized for search engines, so you need to ensure your keywords, links, anchor texts, and site design are in place.
Additionally, they should also be optimized based on your specific niche. For example, blogs in the tech industry won't have the same technical writing and SEO best practices as those written for lawyers and legal services.
A critical factor of this niche-based optimization is your target audience. Using the same example we used earlier, tech and law niches will have different audiences. Moreover, these audiences will have different interests and needs, so the optimum keywords, writing style, and content will vary.
Hence, these are blogging best practices that are unique to the legal niche.
Crucial Legal Blogging Tips To Boost SEO
Let's talk about essential legal blogging tips unique to the legal niche and how they can help boost your law firm's SEO strategy:
Tip # 1: Identify Your Audience
When writing blog posts, the first thing you need to consider is "who will read this?"
The goal of blogging isn't just to get your name out there; it's to increase sales (in this case, find more clients). In other words, blogging is a way to get your name out to the right people.
So, if your law firm marketing goal is to find more Personal Injury Law clients, you should focus on creating blogs that attract the kind of audience who might need it. Writing about multiple areas of law might be impressive, but it doesn't help push you towards your goal.
For example:
If you're looking for divorce and family law clients, your focus should be writing high-quality and valuable content that discusses family law and its legal intricacies. Doing so will attract people who might need help with that specific area of law.
However, if all you're posting is about criminal defense, you won't be getting exposure from those looking into family law cases like divorce, adoption, and annulment.
Once you have a rough idea of what types of clients you want to reach, consider asking yourself more specific questions such as:
Where do they live?
How old are they?
How much money do they make?
What do they do for a living
What languages do they speak?
Again, the questions and answers will change depending on which types of clients you're looking for.
As an example, let's assume you're trying to attract divorce clients. These clients are likely to be of age and are married. On the other hand, if you're looking for child custody clients, your target audience will be of age, married, and have one or more kids.
In short, create a buyer persona that fits the general characteristics of the client you want to attract. This will help inform you of the content you should be posting on your legal blog.
Tip # 2: Implement Local SEO
You want to attract people who live within the area you're licensed to practice in. While it's great that you're getting attention from people from all over the world, most of those people won't likely become clients.
After all, state regulations, city ordinances, and national laws can differ from one place to another. Not to mention, proximity alone is a deciding factor for most clients. In most cases, they'd rather hire a law firm that's close to where they live, as opposed to traveling several hours to get a consultation.
To localize your SEO, you need to tell search engines where you are. This includes using local keywords, updating your location on online profiles and listings, and creating locally-targeted content.
Using Local Keywords
Here are some examples of keywords used to localize law firm SEO:
Los Angeles Personal Injury Lawyer
Texas Divorce Attorney
California Medical Malpractice Claims
Not to mention, local SEO keywords tend to be long-tail keywords, which means they're more specific but less competitive (we'll discuss long-tail keywords later).
Creating Locally-Targeted Content
Write about local laws, ordinances, and issues. You can incorporate current events or topics that are most prevalent and relevant to the people in your locale.
Locally-targeted content is most valuable to the people who live or work in proximity to your office. They're also a great way to use and optimize for local keywords, which is more content that can rank in the SERPs.
Tip #3: Use Long-Tail Keywords
If you're a relatively new or small firm, you might struggle to compete with popular and more established law firms. Likewise, if you're new to SEO, your website likely doesn't have enough crucial ranking factors like a strong backlink profile, traffic, or site design.
In other words, newbies have it hard. Pages that rank first don't just have great content, they have also established their online presence as tested and reliable authorities in Lawyer SEO.
So, what about SEO newbies? You can start ranking less competitive keywords.
For example:
Keywords like "Lawyer", "Divorce Attorney", and "Child Support Lawyer" are all very general keywords called "head keywords" or "short-tail keywords." More pages use these general keywords, which means there will be more competition.
Compare those to keywords like "California Divorce Attorney", "Los Angeles Attorney Free Consultation", and "Orange County Lawyer For Employees". Notice that this second set of examples shows longer and more specific search terms, which means there is far less competition.
So, instead of struggling to rank for highly competitive keywords, try ranking for several long-tail keywords. This helps you build your overall Lawyer SEO by gaining some traffic. Then, you can start working your way to more competitive keywords as you slowly build your online authority.
Tip # 4: Speak To Your Audience
Now that we've discussed tailoring your blog topics and keywords to your target audience, let's discuss how you write the blogs.
Legal blogging entails a lot of writing, so grammar, delivery, and organization are important factors. Remember, while keywords, topics, links, and other optimizations might boost your SEO signals, a poorly-written blog will not be helpful.
Even if you rank high enough for people to find you, users will take one look at badly-written content and click off. Eventually, as your bounce rate increases, you'll start to get pushed down the SERPs again.
In short, your writing is still the core of your blogging strategy. So, while you're working hard on the SEO side of things, make sure you're not foregoing the actual writing process.
Here are a few helpful tips to help you speak to your audience.
Choose A Fitting Tone
Again, who's your audience? How much do they know about the law? What is their current emotional situation? How old are they?
Different audiences will be attracted to different writing styles.
For Example:
Wrongful Death clients are likely still in mourning, while Divorce clients might be battling financial and emotional turmoil. Personal Injury clients are going to be under physical and financial strain. Wrongful Termination clients might be unemployed and struggling financially.
Keeping these in mind will allow you to speak to how the potential client feels.
Write For Non-Lawyers
Your site visitors are looking up legal content for information. This likely means that they don't know about the law as much as you do, so avoid using niche language, advanced concepts, and legal slang without at least explaining them.
Remember, the easier people get what they need, the better. So, in this case, the quicker they'll be able to understand what you're saying, the more likely they'll find value in your content.
Be Concise
As mentioned, the faster people get what they need, the better. Thus, aim for creating an excellent copy, not a legal reviewer.
Avoid writing walls of text. Instead, use headers, lists, and bullet points to make your blogs easy to read.
In most cases, people will skim through a blog and skip to the content they need. They can't do this with a wall of text or without sections to break the content into parts.
Author's Bio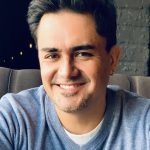 JC Serrano is the founder of 1000Attorneys.com, one of the very few private enterprises certified to process lawyer referrals by the California State Bar. His marketing strategies have continuously evolved since 2005, incorporating ever-changing SEO strategies into lawyerleadmachine.com.
---