How to Apply Efficient B2B Email Marketing
---
Email marketing has continued to prove itself as an effective marketing strategy for any B2B marketer. It takes more than a clever subject line to succeed in email marketing. If you run a B2B business, an effective email marketing plan comprises the use of high-quality emails to convert web visitors and subscribers into potential business clients.
In B2B email marketing, how well your email marketing campaign does is dependent on the quality of the content you deliver to your email recipients. B2B marketing is different from B2C marketing in that the latter strives to create a relationship with the consumer while B2B marketing focuses on selling logic and reasons to other companies.
In B2B marketing, 80% of business owners believe that email marketing can increase customer retention rates. However, it takes longer to convert B2B prospects since multiple people often undertake the decision-making process.
What is B2B Email Marketing, and Why Is it Essential for Success?
B2B email marketing simply uses email marketing to distribute campaigns to professionals and other businesses rather than individual consumers.
Email marketing is essential for any Onsite SEO checklist and marketing strategy because it gives the business full control of your audience. Today, it is more important than ever for any B2B to have a dedicated B2B marketing strategy.
According to Salesforcer.com, a global CRM company, a company can make up to $44.25 is the average return for every $1 spent on email marketing investment. Also, at least 77% of consumers prefer it when a company sends permission-based marketing campaigns via email while 72% of B2B buyers share helpful content.
These numbers go to show how vital B2B email marketing is for your marketing arsenal. Leveraging email marketing in your B2B marketing strategy improves your chances of converting leads.
B2B Marketing Steps for success
Here are steps to take to run an effective B2B email marketing strategy that can increase your conversion rate.
Use the comprehensive tool for your business
To incorporate email marketing for your B2B business, the first thing you need to do is invest in a comprehensive tool for your business. It is impossible to send tens of emails manually, and this is why you need an email marketing tool. An emailing service is a cost-effective way of sending marketing emails. Most tools come with unique capabilities for optimizing your emails at different touchpoints.
Email marketing tools also deliver value to your prospects. You can use them to segment your audience base, maintain your email lists, send bulk emails blasts, run email promos, track metrics and guarantee email deliverability.
The best tools should provide you with numerous options for email customization. According to statistics, more than 35% of business operators and professionals read their emails through mobile devices. Therefore, the tool you go for should customize emails for mobile responsiveness and allow you to finetune your emails for different devices.
Define the ideal customer profile for you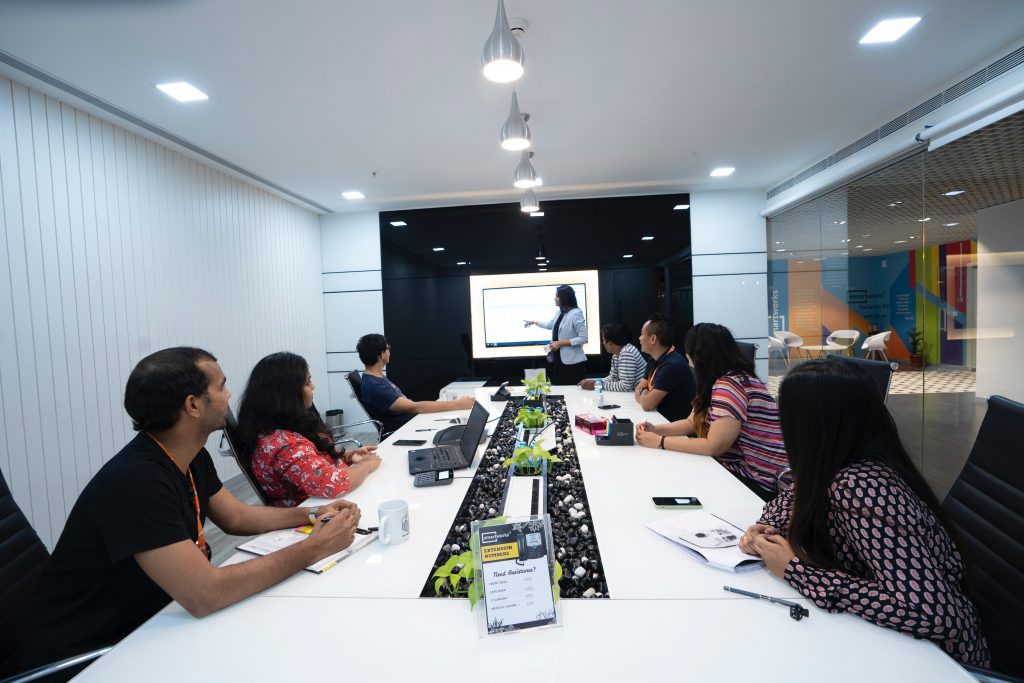 If you feel that your B2B email campaign is lacking direction or focus, you may need to define your ideal customer profile for your business.
Knowing your ideal customer makes it easier to design a B2B email marketing strategy that works. Having an ICP in mind also helps in segmenting your recipient lists for tailored call-to-actions, and you are able to draft emails that are revenant to the needs of the recipient. Tapping into their pain points and challenges increases their interest in your company's products and services.
To find your ideal customer profile:
Engage with your best clients – These are clients that are the perfect fit for the services or products your company deals in.
Identify their issues – ask your clients about their challenges and business goals. Take time to learn about their greatest obstacle to determine how best your company can be of help.
Understand their buying process – you need to know who the decision-makers are in the companies you approach, their decision-making process, research process, and blockers. Learn about the channels they use to make purchases and their approach to finding new services or products.
When you gather this data from different clients, you can use the information to influence your email content for your ICP. This information tells you what areas to focus your campaign on based on your client's pain points.
Separate your email list
According to marketing experts, email revenue has increased by more than 700%, specifically from segmented emailing. This makes email segmenting an essential aspect of any B2B email marketing campaign.
Email list segmenting is separating emails into subsections based on customer needs. This helps to send relevant emails to different recipients. For instance, if your emailing list comprises company marketers from different industries, they definitely face different challenges that are niche-based. Segmenting the recipients based on their industry makes it easier to send our email content that is compelling and engaging since you address specific issues.
To succeed in email list segmenting, you need to invest in a reliable CRM tool and a reliable marketing email platform. These tools can be used to collect data about your contacts that can make it easier to segment for automated and personalized emails by niche.
Personalize Emails
For any B2B email marketing strategy to work, it requires the use of a personalized approach. Now that you have your segmented email lists, you can use the data you gathered on your ideal customer profile to tailor your emails.
When drafting tailored emails, you need to think of the email from a holistic perspective. Every part of your email needs to respond to a pain point for the recipient. Consider the most ideal subject line for different segments and the best call-to-action to ensure the recipient clicks on it. According to statistics, personalized call-to-actions have a 202% chance of converting compared to generic CTAs.
The best-personalized email should:
Reveal how much time the client saves from using your service while explaining how the tool alleviates a pain point, e.g., inefficiency and lack of time.
Contain data about the recipient to make the email relevant to them
Showcase the highlights of the tool to show how the tool can foster success for the user
Provide an offer to an event related to the interests of the recipient
Create personalized video emails
Video emails have proven to be a gamechanger for marketing in 2021. It will definitely be one of the best B2B email strategies in 2022 and beyond.
In the place of cold emails, leading sales teams are now using cold videos in their approach. A cold video consists of a recorded message that is emailed to a contact as part of the introduction email. Numerous tools in the market can be used to facilitate video emailing.
How personalized an email video is determine its success rate. The best-personalized video email should:
Incorporate the recipient's personal data to make it relevant to them and piques their interest
Be made in a style that fits the recipient. It needs to be light and fun
Have a celebratory tone, showing your interest in the recipient's business success
Include social-media-based CTAs to appeal to your YouTube audience
Check the deliverability factors
Part of a successful B2B email marketing campaign is ensuring the email actually lands in your recipient's inbox. In most cases, marketing emails end up in the spam folder, which decreases your chances of converting the recipient.
To increase the chances of your email ending up in the inbox, you must comply with different spam laws such as the GDPR and CAN-SPAM act. It also helps to use images in your email and a well-optimized subject line.
Ensure you optimize your email send time. Sundays are rated as the least effective days to send out B2B marketing emails, with Wednesdays rated as the most effective day of the week to send emails. Apart from these market statistics, you need to determine the best time to send emails based on your market research findings.
The bottom line
The chances of converting your email prospects to clients depend on how well you craft your B2B email marketing strategy. With this guide, you can apply effective email marketing to your B2B to increase your chances of converting your email lists to long-term clients.
---