7 Best Marketing Ideas and Strategies for Events
---
The worldwide event market is expected to reach about $1.5 billion in sales by 2028, up 23% from today's levels.
Whatever way you slice it, that's some serious cheese. And that's why 83% of businesses report a rise in revenue every time they use event marketing.
Here are how to implement an effective plan and integrated campaigns for your brand's event marketing strategies.
Introduction
Businesses may increase brand recognition, product sales, and market standing by hosting successful online, in-person, or hybrid events. Don't forget the importance of event marketing while organizing your next big event. If you give some attention to your end goals, you'll have a much easier time selecting what kind of event or event promotion you want to host and using the event marketing strategies.
What is Event Marketing?
Making people aware of impending live conferences, seminars, workshops, trade exhibitions, contribution camps, meet-and-greet days, etc. or virtual webinars, podcasts, video conferences, etc.
Event is what event marketing is all about (virtual events, live streaming events, webinars, classes, etc.). Marketing is all about getting the word out and getting people to show up.
Why is Event Marketing Important?
If you don't have a plan, not only is it doubtful that you'll reach your goals in the first place, but it also becomes tough to determine whether or not you've been successful. You will want to ensure that your event has clear goals, objectives, and key performance indicators (KPIs).
According to the opinions of 31% of marketers, the most effective marketing or event promotion method is an event marketing and the use of event marketing strategies.
According to the statistics, 84 % of those who attended an event report a stronger brand affinity for the company, product, or service promoted after the event.
Live events are intense, according to the opinions of 87% of C-Suite executives, who also aim to invest more money in live events soon. Because of this, you must be familiar with the most influential event marketing strategies.
How to use Event Marketing Strategies?
After a brief review of the basics, we'll go on to discuss more advanced strategies you may use to ensure the success of your next event for event promotion.
#1. Write content for event promotion.
To successfully event promotions, you must first create your content and AI writers could be of great help here. Information such as the event's purpose, location, date/time, guest speaker, price per ticket, and benefits to participants should all be included. In this way, your writing won't come out as self-serving and will really provide some sort of value to your readers.
You may also develop visual marketing material for a press release for local media, social media posts,, and adverts for ad platforms, in addition to the fundamental event information content already mentioned.
#2. Work with influential people.
According to a recent survey, the majority of today's youngsters trust the opinions of their friends and peers when deciding what to buy.
The impact of word-of-mouth advertising may be this dramatic. And the same is true for going to shows or performances. So, get in touch with someone who has a sizable online following in your field.
For instance, if you're doing a campaign to get people to donate blood, influential people may spread the word by promoting the benefits of donating blood to both the donor and the recipient.
Once you've developed your content, it may be shared via various platforms.
#3. Go live.
The promotion of events now frequently includes live streaming. Spread the word about your gathering on social media once again. Through a live broadcast, you may have in-depth conversations with potential attendees and invite them to your event.
Make the most of it by giving your audience a taste of what they may anticipate if they come. Make them want to participate so strongly that they can't resist your pitch.
#4. Promote content created by users.
User-Generated Content (UGC) can be provided by attendees of a past event in various formats, such as reviews and testimonials. Other formats are also possible.
As a result, you will be able to reach more people, generate social proof, and spread the word about your upcoming event promotion.
One efficient method of collecting UGC on social media is to create a hashtag and promote its use. For promoting purpose you can use free Hootsuite alternatives to get higher view on your content. In addition, you may generate social commotion by conducting a competition.
For example, you may provide free tickets to the people whose postings receive the most likes or shares on social media.
#5. Lookalike audiences.
You can select audiences that have previously attended events similar to the one you are hosting, thanks to the technologies included in social media platforms. You can target those particular individuals by using these. The following is a list of available automated tools and algorithms.
Facebook users as an audience
Saved audiences
Custom audiences
Lookalike audiences
#6. Use paid advertising.
You may increase your audience with paid advertisements on Google, Facebook, and other websites, which can also help increase ticket sales for event promotion.
Consider spending money on remarketing ads since they effectively familiarize potential attendees with the next event. The phrase "limited seats" or "limited time" might give the impression that there is not enough of anything.
This type of ad remarketing can help promote your event to those who have watched your event and clicked the attractive icon, as well as the friends and followers of those who have replied to the event.
#7. Email it.
Email marketing is the most common event marketing method, and it is used by 70 % of businesses that frequently conduct events.
Email is a great way to get the word out about your event, and you should begin doing so around two to three months before it takes place. Email your guest list with the formal invitation you have created.
A compelling invitation should include all of the information covered before in a simplified and with conditions of certainty. Additionally, it needs to have a personalized touch. You could achieve this with the help of automation.
Once that's done, it's a good idea to send gentle but regular reminders leading up to the event. A specific reminder in your weekly newsletter is recommended.
Your email signature might also provide information about the event. Ensure the message is engaging enough that the reader wants to know more.Also, include your brand logo design in invitation emails.
Final words
Getting the word out about your event is just as crucial as organizing and presenting it. Our top recommendations for advertising your event are in your hands now; please put them to good use.
 Author Bio.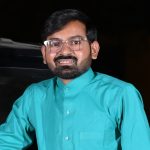 Divyesh Bhatasana is a Founder & CEO of Jeenam Infotech who has a passion for helping customers as a Link Building Consultant. You can connect with him on Linkedin.
---