Equipment Rental Website Builders for Aspiring Entrepreneurs
---
Although the rental industry is booming practically in every sector, the equipment rental market has observed the greatest growth.
According to a survey by PRNewswire, the market for renting construction equipment was valued at $90.9 billion in 2019 and is projected to grow to $106.4 billion by 2027. This implies that there are numerous opportunities for individuals who want to start an equipment rental company.
As there are a variety of ready-made rental software available in the market for launching an equipment rental marketplace, this blog covers the best equipment rental website builders for aspiring entrepreneurs.
5 Best Equipment Rental Marketplace Solutions
1. Yo!Rent – Equipment Rental Website Builder
Yo!Rent is a robust equipment rental website builder software that is created by FATbit Technologies. Entrepreneurs who are planning to launch eCommerce rental platforms in areas including heavy machinery, clothing, cars, etc. are offered two versions of Yo!Rent – multi-vendor and single-vendor. The built-in modules in Yo!Rent can be tailored as per the requirements of rental businesses to establish adaptability and scalability with respect to market competition. Also, the rental platforms created using Yo!Rent are capable of renting as well as selling products.
Further, Yo!Rent has catered to a global clientele by building a spectrum of trust and reliability in the equipment rental market. FAINDaMAQ, RentBubba, Upabuild, & GearFlow are a few rental websites powered by Yo!Rent.

Moreover, Yo!Rent comes at a one-time cost, offers free tech support for a year, and you can also get a personalized demo at zero cost.
Key Features of Yo!Rent
Supports B2B operations
Rental booking calendar
Rental security management
Late cancellation/return charges
Product inspection
Document verification
Agreement management and eSign
2. EZRentOut
EZrentout is another software solution to build rental marketplaces in multiple domains including sports, event planning, and construction. The software gives marketplace owners flexible data management that keeps them informed of orders, sales, payments, and so on. Users with little to no technical skills can easily sign up for the site because of its straightforward UI. Since EZRentout is totally cloud-based, marketplace owners may expect free regular updates.
Key Features OF EZRentOut
B2B customer management
Invoice designer
Data Backups
Custom reports
API integration
3. Rentman
Audio-visual and event equipment rental businesses can use Rentman's online rental software. Its user-friendly interface makes it simple for entrepreneurs to run their rental businesses in a streamlined manner. The software is completely cloud-based and helps rental businesses manage their operations through its dedicated functionalities such as equipment scheduling, quoting, invoicing, and many more. All these dedicated functionalities can be availed as a complete platform or business owners can also request a custom plan for their rental business operations.
Key Features of Rentman
Flexible price calculation
Manage transportation
Agreement management
RFQ management
4. Booqable
Booqable is a rental software for small and medium-sized enterprises that helps them manage their rental business more intelligently and effectively across all industries. The platform's user interface is automated in a way to prevent confusions while managing the orders. Booqable offers a 14-day free trial for new users where they can test the functionalities of the platform as per their business requirements.
Key Features of Booqable
RFQ management
Invoicing autopilot
Performance reports
5. HireHop
HireHop equipment rental software offers modules and features at an affordable price to new and existing equipment rental companies. The software is available in two versions including a free package for single users and a paid package for multiple users. However, the free version of the application comes with only 250MB of storage and has limited functionalities. But the subscription package comes with enough storage and functionalities to run an equipment rental business at any level.
HireHop also provides free product demonstration to its potential clients free of cost. Additionally, the software comes with detailed documentation and how-to videos to ease the rental operations with a learning curve.
Key Features of HireHop
Hire/Sales Stock Management
Documents Management
Dedicated CRM
Resource Management
Conclusion
Choosing the right equipment rental software for your equipment rental business can be critical. However, most of the rental software solutions available in the market come at monthly subscription charges and have additional costs depending on the number of functionalities they offer. This can add up to the overhead costs for any online business during its initial days.
Hence, you should select a rental solution that comes at a one-time cost like Yo!Rent, offers a lifetime license, is customizable, and has free tech support to troubleshoot technical issues, if any.
Author Bio: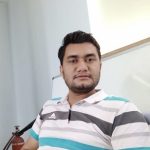 Saurabh Thakur is an ecommerce analyst & blogger, he has been active in the ecommerce industry for the past 7 years. He is passionate about technology and always looking for new opportunities. He helps startups to establish their business online. He also has a good knowledge of branding & reputation management. He has successfully delivered more than 200+ reputation projects in the past. Connect via LinkedIn @Saurabh 
---