Email Marketing Made Simple: How to do it, Strategies, Tools & Examples
---
Currently, the means by which you can contact people are quite wide, among them are different applications of communications, chats, video calls, etc. Even so, email is still one of the most professional means to contact people. We use email for personal and professional purposes. Almost everyone has a personal email and also alternative accounts or work emails.
Nevertheless, there is a huge difference if we send an email to a known person, to a family member, to a friend, a client who has already worked with us or to a new contact.
It is nothing new to receive emails from unidentified or unknown accounts. These emails sometimes go directly to the spam mailbox, thus, if we want to send a professional email and contact new clients it is very important to take into account different aspects: email open rates, spam filters, timing, personalised emails and more.
What Is Email Marketing?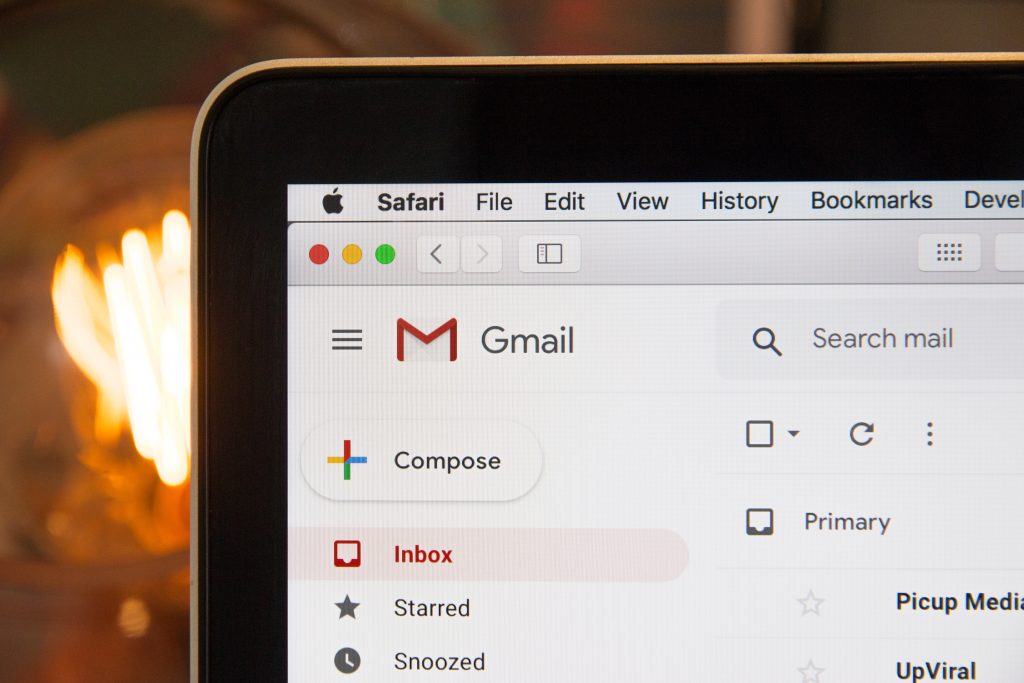 Email is a means of communication. In a professional sphere, it is an important tool to make your clients, customers and new potential customers aware of the news in your company: it can be offering a new service or starting a new campaign, it can be a discount or any other information. In other words, email marketing is an appliance to contact and inform about the services you offer. It is important to promote Saas Business via email.
There are no limitations on how or when to send these emails, though marketing is the investigation and organization of a productive arrival of the mails to the customer, client, purchaser or shopper.
Is email marketing the only way to contact people? No, it is not. There are many other ways to contact and inform.
Is it one of the most effective ways to contact people? Yes, it is one of the most practical and efficient means of communication.
Why is email marketing important?
Email marketing is a source to link yourself or your company to customers and new clients. It is a tool to connect people all over the world without any cost. In other words, sending an email is free, connecting with professionals, present, past and future clients is free.
But aside from the ones mentioned above, email marketing can be an important strategy for other essential reasons. With this marketing strategy, you can create personalized email content for your target audience. For example, you can use variations in your email marketing campaigns to ensure increased customer engagement.
Moreover, using email marketing can also benefit your business by improving your monthly sales. Since it can help you incorporate messages that promote your products or services, offer special deals to customers, or encourage them to do business with you, email marketing can be an excellent way to increase your sales over time.
Last but not least, running a successful email marketing campaign will allow you to connect with your target audience at the optimal time and bring in more prospective customers. Since people check their email inboxes frequently, you have a greater chance of being seen by your target audience, making it easier to reach out to them for promotional purposes. Considering all of this, it's clear that email marketing is crucial.
However, not all marketing plans are effective. There are thousands of email marketing projects that may not fit your company necessities. Professional admissions consulting specialists make a thorough investigation on the demand of your company and can guide you to a correct choice. 
So, how can something that simple (email writing) be so difficult?
It can, for a simple reason, millions of people and millions of different and individual points of view. In the modern world, there are thousands and thousands of companies that offer very similar services. In this case, those who are users of these services choose the companies for different reasons. And these reasons are not always objective.
Some are guided by the visual presentation, others by the depth of the content and the third by recommendations and other arguments. To offer complete content to all types of users, your email must correspond to some key points.
Let's get to the point!
Email Open Rates
When you send emails you have a naive intention that the ones to whom these emails are intended will open them. This is impossible, you are dreaming!
an email open rate is lower than you can imagine. 80, 50, 40%? NO!
The average rate of an email opening during the last year was 21% this year it is decreasing. Surprised? Embarrassed?
Take yourself as an example. How many unknown emails do you open per day? How many spam emails do you open daily? You have got the answer.
Find some tips on how to increase your email open rates.
Spam filters:These filters are a sort of worker who organizes and align the emails received by the user. It is bad for the senders and good for the receiver. Some emails are sent to the spam box by these filters because they are considered damaging for the user to open them. In the past, spam filters were analyzing your emails by the content. Nowadays, some advanced tools check the user interaction with the campaign and users the email is sent to.
So how to avoid falling into a spam box.
Tabu words: There are some taboo words that you should not use in your mail. Earn money quickly or lose 10kg in one week, words like fast, free, everybody, absolutely generate a red light and your mail is likely to appear in the spam box.
User name: Use the same user name to send emails to the people who have subscribed to your page. If I subscribe to the Oriflame Cosmetics page I am going to open emails from Oriflame Cosmetics and not from Jordi Rodriguez.
Perfect Your Timing: Will you open an email sent to you at 3 a.m. from Spain? I wouldn't. Email timing is another important issue that many users consider. If an email is sent at night it is likely to remain there or be removed to the trash box or filtered by a spam filter. Follow some of these tips to optimize your email timing.
Country: First of all, you have to be clear about the audience and the country where your mail is destined. The second step is to investigate the time zone of this country. If the time zone is different from that of your country some more examination is needed. For example, according to the statistics when people open their emails in that country. Considering these simple facts your mails can reach the target.
Weekdays: Is it better to send an email on Monday or Thursday, or maybe it is better on Friday. Again it depends on who and where you are sending the information. Mondays can be overwhelming as people have to check their overcharged emails boxes after a weekend. Fridays are dangerous because it precedes the weekend, which means that your email has all the chances to remain unopened.
Write to just one person: Personalised emails are the best. We live in a too globalized world where we lack individual and personalised treatment. If you receive an email addressing you with your name, name and surname you are more likely to open it. It is highly recommended to personalize and send individualized emails, this creates a connection between the company and the client, making this relationship more familiar and long-lasting. These kinds of emails seem cosy and reliable.
Sounds promising, but very often it is impossible to send personalized emails due to the large number of people to whom the email is addressed.
Content is Your Credo
There are different types of emails. Depending on what you want to transmit to your contacts, the content of the email may vary. Here are some email types.
Welcome emails
Guiding emails
Information emails
Promotional emails
Reward emails
Review emails
Feedbacks
Announcements
These are not all the email content types. Depending on what you want to say the content should vary both in a structural way and in the information expression. Before writing down an email, brainstorm and reduce the number of words. Nobody reads too long emails. If you add some images the visual aspect can help the reader understand better your aim. However, you should be careful with the visual content. A poorly chosen image can change the perception of the whole content.
Some companies have email templates to save time and sources. Nevertheless, original email content has more chances to bring you success.
Your Audience is Your Battalion of Success
One of the most essential aspects of obtaining clients is collecting and analyzing feedback. Your audience is what makes you and your company grow and have benefits.
If the audience is badly analyzed or it is not clear to whom the service is offered, it is very difficult to create an efficient content of emails so that the people who receive these emails become customers or users of the services offered. Different aspects must be taken into account while deciding the type of audience you want to connect to starting from the age and ending with studies or even nationality or cultural differences.
Your audience is your battalion of success. That said, maximizing your lead generating activities is essential to compile an excellent email list. In that case, you'll likely require a robust plugin, such as Ninja Forms or other similar options, to help you create forms for email marketing purposes. Although you have the best marketing platform to carry out your email marketing campaigns, you would still require an effective plugin that you can integrate with your marketing platform to generate more leads and grow your email marketing list. As a result, you can develop effective email marketing campaigns to help you achieve a more desirable outcome for the business.
Email Strategy is What You Need
Every project and performance needs a strategy. Email marketing success is not an exclusion. A good email strategy is a combination of a creative marketing plan, an innovative design and a good measured performance.
Each project needs a different approach. A new vision in the process of productive email marketing can be your credo of popularity. The design of an email is the first impression receivers get. Every day billions of emails are sent and received. We get tired of the same structure, same design and same content. We need innovation.
To crop up, do not miss stats. This information is your hook. Gasp it and make a thorough analysis of the information. Find out how many clicks and opens has your mail received and how many users have remained there for some time. This is the key to avoid further mistakes and improving your mail opening ranges.
Email marketing is about making the information easy to understand and pleasant to enjoy!
---