Email Marketing Campaigns – 5 Ways It Helps Your Business
---
The business potential display has become a very important area to place focus on especially after the end of the Pandemic. This is something that demands the use of the right marketing strategies so the returns on investment remain the highest. It is however important to add here, that when enterprises are on the pry to find an appropriate marketing strategy, they choose one that is extremely affordable. This is where email marketing campaigns enter the scene.
Possessing a wide array of benefits, using this marketing technique will ensure the venture can yield better results, get more clients, and ascertain to get brand awareness.
This is what we will cover in the article here. After you complete reading it, you will get knowledge of the five reasons responsible for the popularity of this technique. With an understanding of this, we will give you an idea of the tools you can use when you utilize this marketing form, followed by the email marketing tips whose adherence will allow you to perform business promotion successfully.
Introducing You to Email Marketing Campaign
"Email marketing campaigns are a set of email messages that have their deployment performed to serve specific purposes." These may include, either downloading a white paper, performing webinar signup, or making purchases.
So, knowing now the basic concept of the strategy, let me discuss the reasons for the popularity of this marketing form, highlighting the five major ones in the lines below.
5 Reasons for Email Marketing Campaign Popularity
Through the implementation of this strategy, it becomes easy for businesses to spread the word about their brand and most importantly about the products and services they provide. This is through giving access to educational content, news, etc. within the email so this task becomes rather streamlined to perform.
Message experimentation becomes a convenient task to perform through the aid of this marketing strategy. Since there are different forms of campaigns that can be shared, it, therefore, becomes simple to boost customer engagement. This alternatively allows the maximum number of customers also remain excited about the brand and its offering. It also ensures that you remain on their mind always.
Email marketing campaigns assist to get the products and services of the business in front of the customers. Thereafter, by using different promotional techniques within the email like discounts, it becomes easy to drive sales and revenues. Also, by modes like upselling and cross-selling, you get the average order value increased.
The fourth vital reason that makes the use of this marketing form ideal for businesses is the support it provides in driving traffic towards the business. With the business making available different snippets of their articles or blogs related to the products they want users to purchase in the mail, hence more users get an idea of the services the business provides and secures that in the end, the traffic generation is relatively more.
Collecting customer data becomes a simple task through this technique. Employing processes like analytic tracking, sending email surveys, and sharing feedback forms, this task of data collection and understanding customer behavior becomes a simple task to perform.
Simply by sharing emails, you can execute call-to-action and achieve automation. It alternatively gives the capability to send the right emails to the right persons at the right time juncture thereby preventing incidents of delay completely.
Knowing the different reasons why one cannot ignore email marketing campaigns, I am sure you can understand why you as a business setup should harness its use to your advantage. However, you need to use the right set of tools when you create these campaigns so you can successfully get more returns, gain more brand visibility, and finally be sure to yield more profits.
Here are some of the tools that can particularly make this task easy for you to achieve.
Email Marketing Tools Recommended for Profitable Business Returns
Mailchimp – Being extremely simple to use, using the tool, email campaigns become easy to create and schedule. Alternatively, it is also a convenient process to get detailed reports related to the unsubscribe rates, and click-through rates, to name a few using it. Alongside, through containing these advantages like easy-to-build campaign support, integration support with different software platforms, etc. to name a few, it is a tool you should use for creating campaigns.
MailerLite – An easy-to-use software, MailerLite makes it easy for businesses to create designs they want in their email template. Due to the drag-and-drop interface within, this task becomes easy to perform. Especially comprising a variety of email templates to choose from, this is another tool that I prefer using.
HubSpot – The best marketing suite possessing all the necessary tools for reporting and marketing, HubSpot makes the task of email marketing campaign crafting seamless. Especially with the support businesses get in contact information storage, the task of audience attraction becomes simple to achieve.
Constant Contact – Using it, you gain access to a wide array of templates and features so your email marketing campaign remains versatile. Being simple to use, tasks like email automation, event setting, etc. are easily achievable.
EmailOctopus – Suitable for different business sizes, namely, small, middle, and large, it is a tool that is recommended due to its affordable nature. Simultaneously due to the cloud-hosting assistance and due to being easy-to-use, therefore, form integration, drip email sequence build-up, etc. are automated.
In addition to the email marketing tools listed above, others that are also preferred for creating campaigns are-
• ActiveCampaign
• Moosend
• Drip
• SendPulse
• Benchmark
Knowing the different email marketing tools, it is important to add here, that you need to ascertain that you can yield better results through the email marketing strategies you create for your business.
Hence, it is ideal to keep some tips in mind. In the lines below, we discuss those tips.
Email Marketing Tips for Success in Email Marketing Strategies
Understand Goal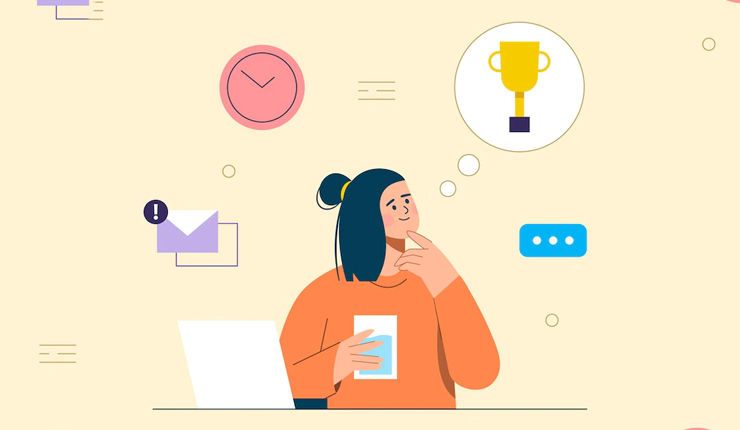 First and foremost, you need to be clear about why you are creating an email marketing strategy. This demands you understand the goal you wish to accomplish through this task.
Therefore, try getting perspective if these are the aspects you want to achieve-
• Creating brand awareness
• Generating revenues
• Nurturing more leads
With the perspective of these, you can get direction to obtain profitable results for your entrepreneurial setup.
Target Audience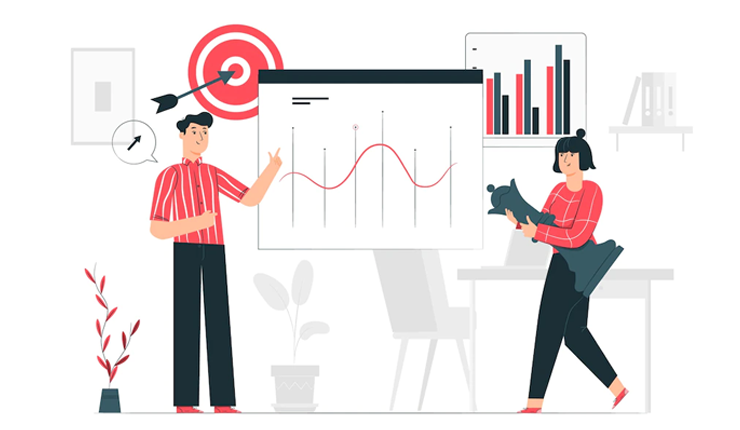 Subscriber segmentation is important as it helps you gain insight into the preferences you need to meet. This demands you divide the customers based on age, gender, etc., to name a few. This will ascertain that more conversions occur.
After completing the target audience definition, remember to write an engaging email to successfully achieve more conversions
Select Relevant Email List
A point we mentioned earlier, when you want better business results, you must send an appropriate email to right set of persons at the right time.
Hence, it is ideal to choose a relevant email list.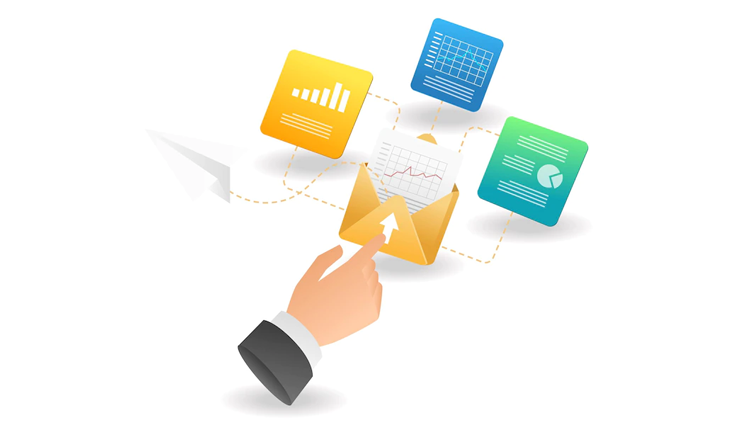 Perform these steps-
1. Add a signup form to the website
2. Use the signup sheet
3. Share links to the opt-in page using social media platforms like Facebook
Email Subject Line Personalization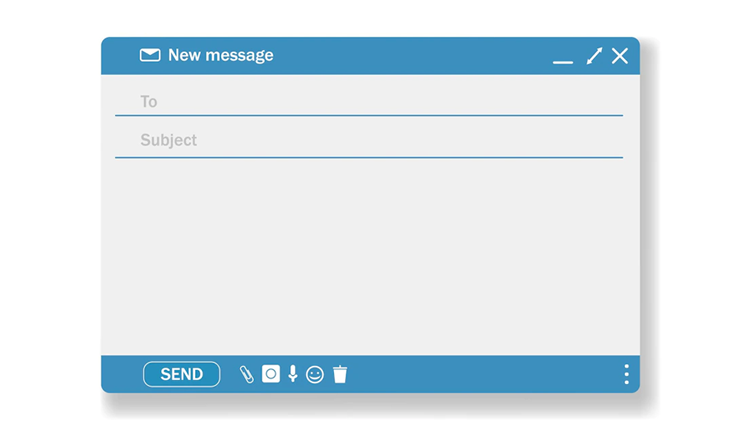 The next important tip that can make your email marketing campaign successful is harnessing the power of personalization.
This means using data of subscribers for the content you include within the subject line and design will make each of them feel valued. It will also ensure the email looks personal and relevant both, respectively.
This demands you follow the steps below-
1. Use subscriber name in the subject line
2. Use the location of the subscriber to perform event promotion
3. Send tailored product recommendations based on purchases made in past
With a study that displayed this area to help open rates to go up by 22.28% and click-through rates go up by 3.32%, it is recommended you focus on personalizing the emails you send.
Alongside these points, also make sure to remember these pointers when using email marketing strategies to your business advantage.
1. Perform follow-ups like sending reminders to the subscribers to notify them of items left in the cart, new offers, etc., to name a few.
2. A/B testing for testing different mail versions by sharing the same to a small audience percentage so that it becomes easy to assess the one performing better and then send it to the email list you have.
3. Track email campaign success using metrics such as open rate, click-through rate, bounce rate, etc., to name a few.
With all these, you can be sure your email marketing strategies will transport your business towards the path of success in a relatively short time.
Wrapping Up
Creating an email marketing campaign opens doors to a good scope of revenues and customers. However, this demands you remain conventional and create personalization. This means you use the right set of tools for this task. So, wait no longer. Harness this marketing technique to your advantage to successfully get results and attain brand visibility among your end customers through accelerated website traffic you accomplish in the shortest time.
Author Bio:
Eliza Smith is a Digital Marketer at PeppyOcean which is an eminent on demand mobile app development company that provides on demand mobile app development solutions across the globe, and they provide multiple products like food delivery apps, grocery apps, Uber clone, taxi booking apps and so many others. Sometimes, I like to write blogs and articles on the latest technologies and marketing.
---