A 2022 Guide to SEO Link Building Tools
---
Link building continues to be one of the top three methods for boosting your web page or site in 2022.
This is according to Google's own Andrey Lipattsev, who places link building right beside content quality and relevance.
To help you streamline your link building and outreach efforts to improve your ranking in Google, we've created a guide with our top 10 SEO link building tools. We'll also explain how these tools can be part of an overall digital PR strategy.
Let's get started.
Top 10 SEO Link Building Tools for 2022
Depending on factors like content, nature of business, and site layout, your link building needs may vary. However, any one of these tools will be a great fit for your outreach strategy, regardless of its size and scope.
1) Ahrefs

Pricing: $99 – 999 per month
Ahrefs is the premier SEO link building platform for most use cases and professionals.
It has a ton of advanced features that let you scale your link building and overall SEO framework. Plus, it has a database containing over a billion pages, which makes link prospecting a breeze.
The 'Link Intersect' feature lets you see who links to your top competitors but not to you. Knowing this, you can approach those sites with a greater chance of getting a link.
Overall, Ahrefs is a must-have for any SEO framework, and not just for link building.
2) BuzzStream
Pricing: $24 – 999 per month
BuzzStream is a platform that organizes and streamlines your email outreach.
It lets you track your conversations and manage your campaigns across various projects without the clutter of Gmail inboxes.
The platform lets you discover the perfect sites to reach out to. After that, it fetches their contact information, which you can use after you've linked your email with BuzzStream. Basically, you can manage your entire outreach without leaving the platform.
All in all, BuzzStream is a great tool specifically for taking your email outreach to the next level.
3) Linkody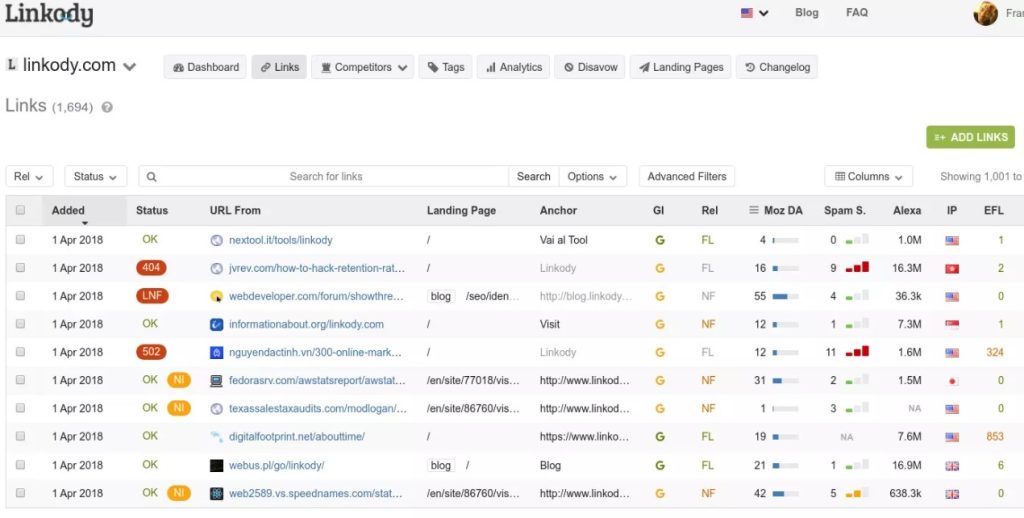 Pricing: $14 – 139 per month
Linkody is the perfect starting tool if you're just getting started with link building (and have a limited budget).
It has a link index that's good enough for most sites and features a simple, user-friendly layout.
What's great about Linkody, aside from the price, is that you can check which pages (yours and competitors') are getting the most links. This lets you focus your outreach for pages that should be getting more links.
Overall, Linkody is a decent starter tool that you can eventually move on from when you scale.
4) Moz Link Explorer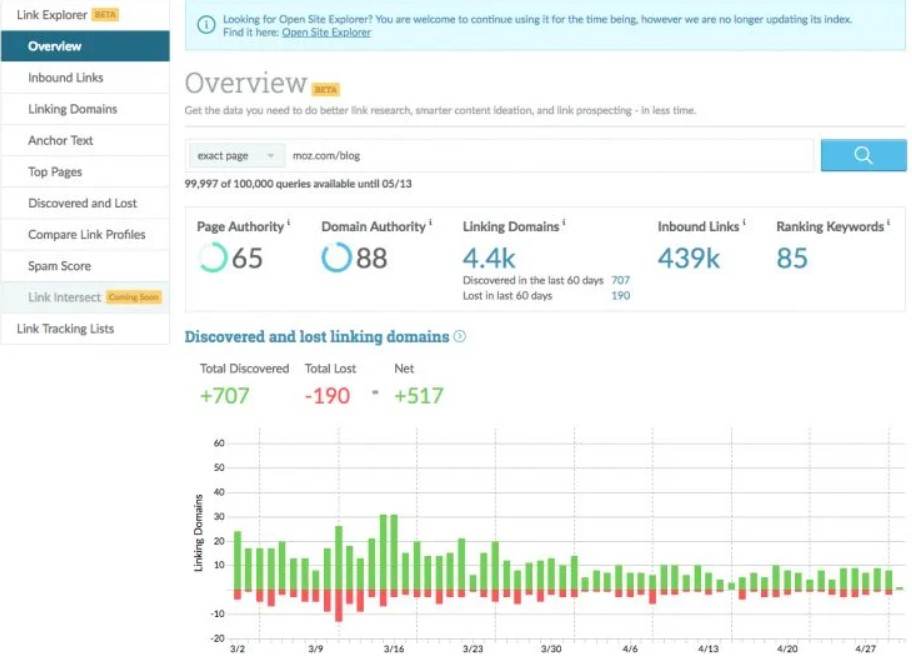 Pricing: $99 – 599 per month
The Moz Link Explorer is the primary link analysis feature in Moz Pro.
It's a simplified tool that's second only to Ahrefs in terms of finding how many links competitors are getting, and where.
Link Explorer features 'Anchor Text Analysis' in a site's backlink profile. This is great because it lets you weed out exact-match anchor text instances, which are often indicative of black hat link building.
Overall, the Moz Link Explorer is a worthwhile investment for sites that can also benefit from the rest of Moz Pro's features.
5) NinjaOutreach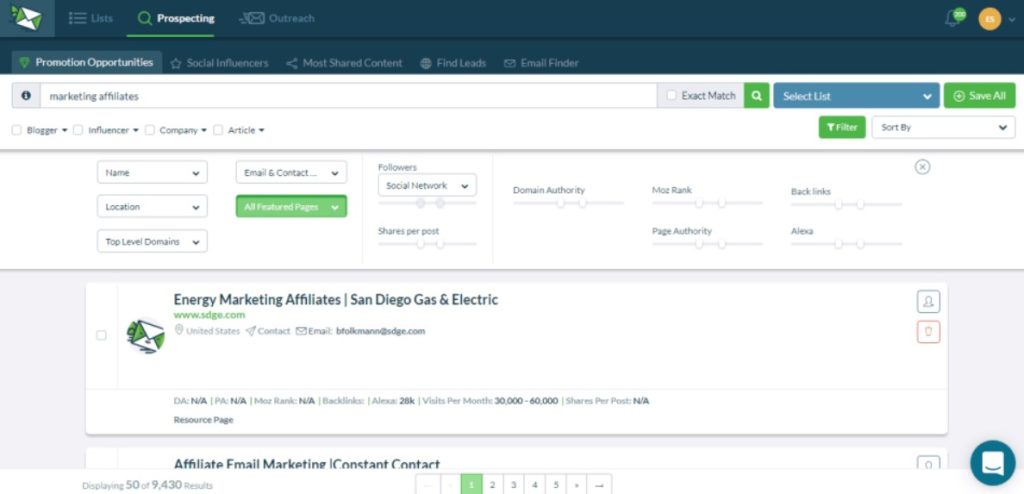 Pricing: $155 – 259 per month
NinjaOutreach is an outreach-focused platform that features one of the biggest influencer lists of any similar platform.
The tool is also more primed for SEO link building, since it lets you sort hosts according to SEO metrics such as number of total backlinks, page authority (PA), and domain authority (DA).
However, because it's designed mostly for influencer outreach, it also sorts by social metrics such as Insta followers or Facebook fans.
Overall, NinjaOutreach is the ideal link building tool if you want a dedicated link building and influencer marketing platform with decent project templates.
6) Semrush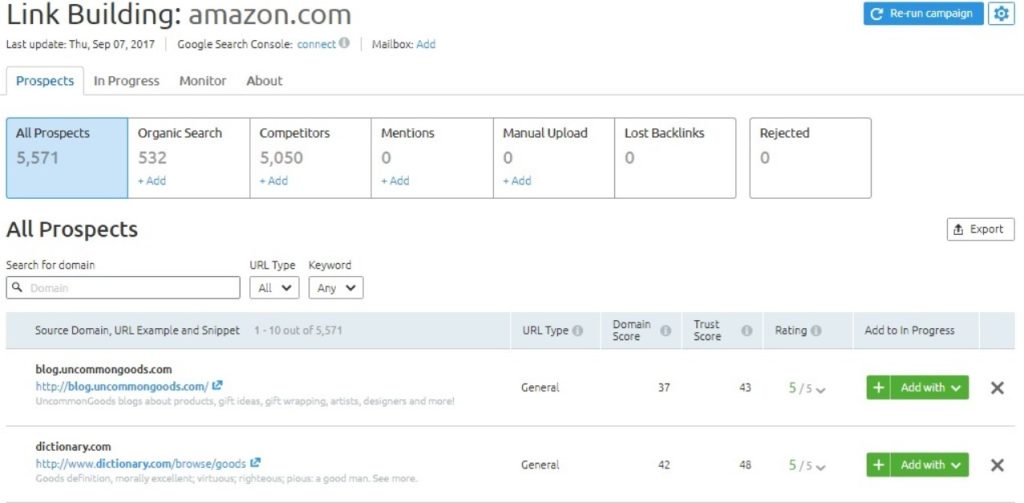 Pricing: $119 – 449 per month
Semrush, aside from Ahrefs, is one of the most well-known SEO tools in the industry.
It has a neat link analysis tool that lets you discover opportunities for link building, vet them, and perform outreach on them.
Although not as dedicated as some of the other tools on this list, link building via Semrush is beneficial due to the host of other features that come with the subscription.
All in all, Semrush is great if you want to bundle keyword research and link building, (among other features, in one package.
7) BuzzSumo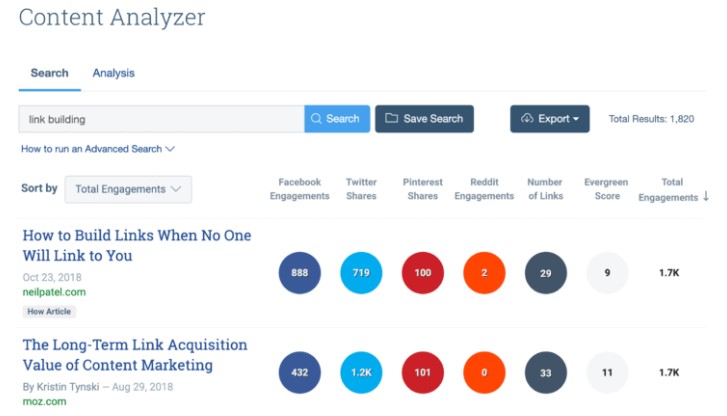 Pricing: Free – $299 per month
BuzzSumo is primarily a content analyzer with some link building functionality built into it.
It lets you find the most well-known and influential people within your niche to reach out to. On top of that, it has the 'Brand Mentions' feature, which lets you track who mentioned your site or brand without linking to it. You can then reach out to request links.
Overall, BuzzSumo is great for finding and capitalizing on linking opportunities.
8) Majestic SEO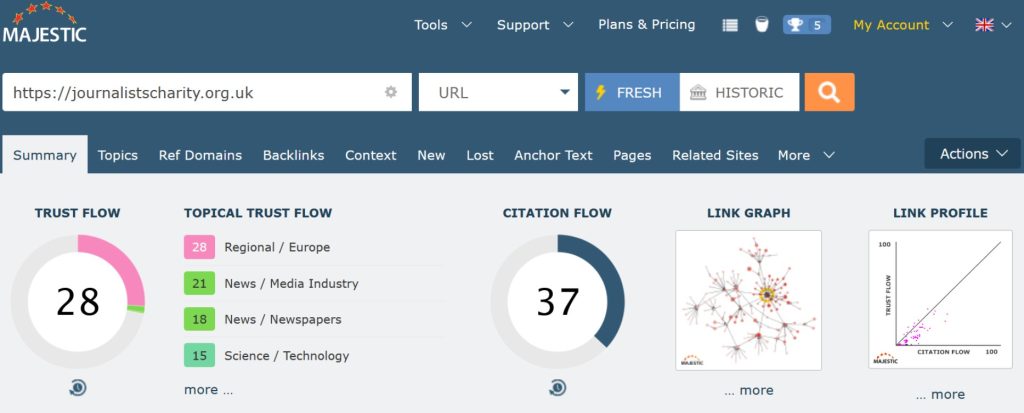 Pricing: $49 – 99 per month
Majestic SEO is an affordable link index database and analysis tool. It can help when working with a low budget.
It has all the necessary features such as referring domains, anchor text analysis, and number of backlinks.
What makes Majestic stand out is its 'Topical Trust Flow' feature. This shows the number of links a site has from Google's most trusted sites.
Overall, it's a good investment for basic link building functionality.
9) Monitor Backlinks

Pricing: $25 – 89 per month
Monitor Backlinks is a backlink tool that pulls link data from Majestic and Moz onto their platform.
It features several useful tools such as detailed reporting on link progress as well as SERP position tracking.
What's great about Monitor is the 'Disavow' feature that lets you identify and disavow black hat links.
Overall, Monitor Backlinks is a simple yet helpful tool for most use cases.
10) Pitchbox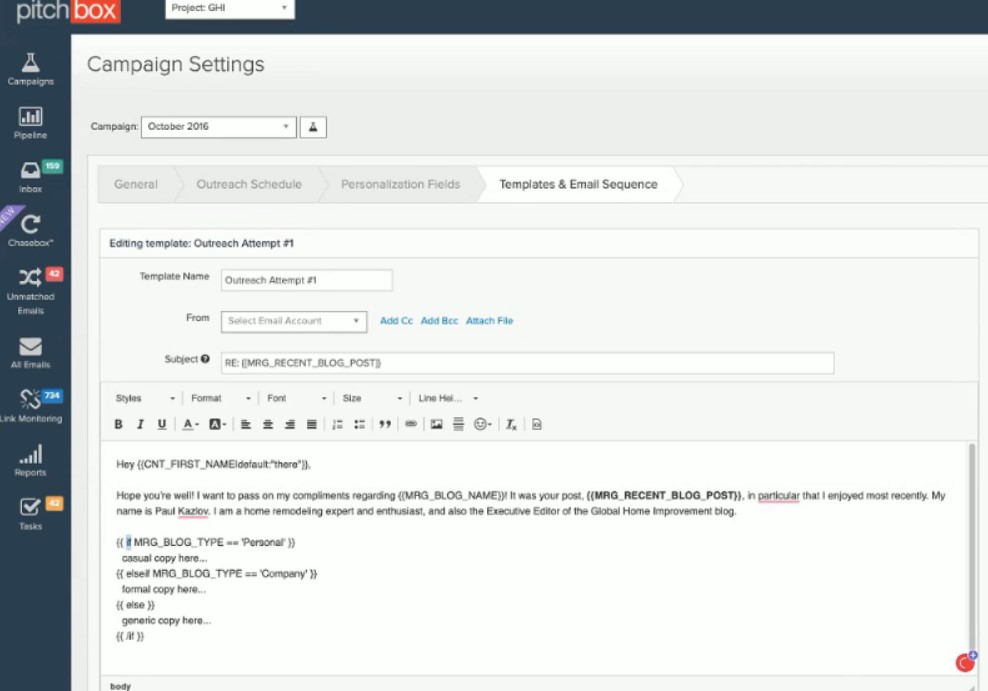 Pricing: $195 – 395 per month
Pitchbox is an easy-to-use and efficient outreach platform that guides you through outreach via optimized workflows.
It's designed to be a complete solution, with tools such as prospect discovery, outreach reporting, and email automation.
What makes Pitchbox great is its streamlined workflow that takes you through the entire link building process.
Overall, if you're new to SEO link building and want to start off with a semi-advanced but highly competitive tool, this is it.
SEO Link Building Tools as Part of Digital PR
Effective SEO link building is the foundation of a strong digital PR strategy.
If current online marketing trends are anything to go by, we'll see a lot more weight being put on link number and quality for online visibility.
A set of building tools provides you with a stable platform to run outreach from. What's more, they can help you avoid a lot of growing pains when scaling up.
All that said, it's important to choose the right tools according to your link building strategy and needs.
---