4 Best Link Building Strategies To Use For Your Business
---
When it comes to search engine optimization (SEO), link building has always been a staple. However, as search engine algorithms constantly change, link building strategies have also evolved.
Back then, link quantity was important. The more links your website has, the higher you'll rank on search engine results pages (SERPs). These days, search engines focus on quality links instead of quantity to ensure that websites offering valuable content rank higher. This shift in focus has made link building a vital and lengthy process.
Websites should have quality links to rank. Moreover, link builders should find relevant sites for backlinks and provide valuable content for that audience. They also should put energy, time, and thought into creating sustainable link building strategies to get a higher ranking in the SERPs.
To achieve results and success, SEO experts recommend the following best link building strategies to use for your business:
Post On Social Media Consistently
Professional SEO link building services will tell you how critical it is to be posting on social media as often as possible. Posting on social media can put you on the fast track to building many quality links. It's because millions of people are using social media, and businesses can take advantage of such platforms to establish their brand, increase revenue, and communicate with buyers.
Whether you're an established business or a newbie in the industry, you need to post on social media platforms frequently to build your brand. Social media marketing is a good link building strategy that's beneficial to increase brand visibility and target your audience quickly. Just make sure to include links to your website or products on some of your social media posts.
Publish Link-Worthy Content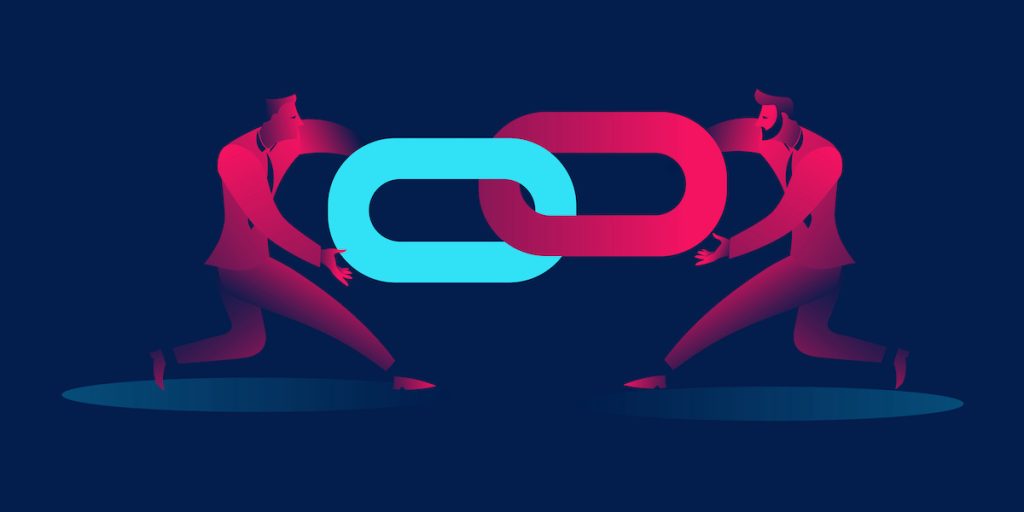 Link-worthy content has broad appeal and often sits at the top of the marketing funnel. Keep in mind that many editors want to link to web pages relevant to their audience. Therefore, the more relevant your web page is to their audience, the higher the likelihood they'll link to it.
Link-worthy content is also informational and educational. It solves common problems or answers common questions that your target audience might have. But, most SEO experts create link-worthy content to answer common queries.
Some types of link-worthy content include the following:
How-to articles
Trends and data
Research
Entertainment
Educational content
Inspirational content
If your strategy is to make more link-worthy content, you may audit your existing content to understand where you have gaps. You can also plan which content to start with and how much you'll require.
Use Infographics
While blogging is an excellent way to earn backlinks for your business, this strategy is often abused and overused. So, instead of focusing too much on blogging, consider using infographics, which is a category of content that hasn't been oversaturated.
Once you create visually appealing infographics that contain interesting information, you'll likely gain more backlinks to your website. It's because readers find infographics easy to read, providing your content with the potential to go viral. When it happens, it'll help you generate high-quality backlinks and improve your website's overall SEO.
Guest Posting On High Authority Websites
Generally, guest posting involves posting and writing content on high-authority websites to get links back to your website. More often than not, links are placed at the end of every post, where you can add links to designated pages on your website.
A good way to search for websites in your industry that accept guest posts is by typing your niche plus the "write for us" keyword. This can help you find reliable websites perfect for your niche.
Guest blogging isn't only effective for your link building campaigns, but it can also help increase your online presence and grow your brand. The reason behind it is that as you contribute more quality content to authority websites, your readers will see your content and name all over the internet. This can help you boost your website traffic and earn the respect of your readers over time.
When creating a guest post, consider the quality and relevance of the website that will host your post. It's because having inbound links from low-quality websites can't drive relevant traffic to your website, and you might even end up getting penalized. So, take time to review every website and check their metrics because you only want to spend your resources and time creating content for the best websites in your niche.
Wrap Up
Link building is one of the crucial elements that can make a huge difference in improving your online presence. With that in mind, make sure to keep the above strategies in mind and implement them wisely to get the best results for your business. However, you have to remember that it's a process that will take time and more patience. So, just be consistent with your link building strategies and always have your audience in mind.
---