8 Ways to Keep Potential Customers on Your Website Page Longer
---
Abandoning visitors will increase your bounce rate and thus, reduce your conversions and profits. Thus, maintaining high conversion rates should be one of your top priorities as a marketer. One of the reasons why this is so important is that it allows you to add new customers to your list quite easily. More than that, it's not even that expensive. To further understand this, let me provide you with the most compelling reasons why you must keep your potential customers longer on your website.
First, since competition is increasing steadily in the online world, there are more and more sellers online that compete to get customers. The big guys (see Amazon, Google) eat the smaller ones quite easily. Thus, it's important to have an easily accessible website to make sure that your customers hang around for as much as needed (and moreover, that they are incentivized to stay on it). This is, in the end, what will bring them back. Second, your business will look more legit if your website is continuously optimized and updated. When everything runs smoothly on your page, making purchases and thus, driving profits up will be easier than ever. Last but not least, keeping customers on your page will change your webpage's efficiency, as you will not have to redirect clients to other pages to buy your products. That means more visibility and approachability as well. So, here's a quick guide on how to keep your potential customers on your webpage longer.
1 Create a better, more organized design
As you may already know, customers won't need more than 10 seconds to decide whether they like a website or not and thus, stay or leave. So, you have little time to impress them, better make it effective. The best way to go about this is to organize and create an overall tidier website design. Your home page should explain to them why your services/products are better than most competitors' and convince them that you are different than everyone. You could use a tagline to describe this.
"Your about page needs to include background info but also show personality," writes a specialist at twiftnews, Dan James. This page is not only about you, but also about customers' needs and how your services directly benefit them. The most common mistake marketers make is showing no human side to their website descriptions; let me tell you something: being creative will stand out.
Last but not least, your contact page must include your address, a contact form, and your contact info. Provide just enough details to make sure your potential customers' messages will get to you.
The best way to go about this is to organize and create an overall tidier website design with professional Website builders.
2
Increase your readability
Research shows that 79% of users worldwide scan web pages, while only 16% of them will read them entirely. That means that your readability score must be quite high in order for your page to stand out. Therefore, you will need to use at least some of the following techniques to get their attention:
Highlight

keywords.


Have suggestive

subheadings.




Include

numbers

and

bullet lists.




Recap ideas at the end of a paragraph and make sure they flow together.




Use straight facts rather than long stories.



3 Include high-quality visual content
Visual content is crucial for social media platforms and websites, so make sure you understand its importance. It is easy to understand, quick to read, and attractive to evaluate for your usual client. Our brain processes images way faster than text, which is why this strategy will eventually bring you an increased number of customers to your website.
Quick tip: Do not forget to pick an appealing theme for your website. Do your research before anything else to ensure that you are updated on the latest trends.
4 Turn internal linking into a habit
As a review specialist, I can tell you that interlinking is a smart trick that'll get you clients easily. That is because relating another article to your existing one will increase customers' ability to spend more time on your website, whichever piece of content they choose to engage with. If you make a habit out of this, you will see your bounce rate increase and an improvement in your SEO abilities.
5 Add comments to make customers engage
Another useful tip that will bring you quick web boosting is including comments on your website to increase its functionality. This has become a world-known eligibility standard for website legitimacy and accuracy. Including comments from other reliable clients will help your prospective customers build trust in your brand and thus, purchase your products and/or services. However, an interesting question many may ask is what would be the easiest way to acquire these necessary reviews. The most straightforward answer is: ask your former customers directly and point them to your website, or, ask questions at the end of your articles and wait for replies.
6 Show that you're trustworthy
To prove your worthiness, include real pictures of people on your website. "You should also include as many testimonials as you can, along with bios and other relevant descriptions," advises us reviews coordinator and content manager, Gina Longwood. You could also link to your social media platforms (such as Facebook, Twitter, or Instagram) to improve credibility and build the necessary marketing influence.
7 Upgrade content for a bonus
Another great strategy is offering content upgrades – that means, you offer users a chance to win a bonus if they perform an action that benefits you. For example, they could get 50% off their first purchase if they agree to sign up for your email list or fill out a survey. This increases user engagement and thus, raises your conversion rate.
8 Add success stories
Success stories are important to include since they will give users a sense of achievement and fulfilled potential. Success stories have a higher chance of going viral since people love both stories and success. Once your story goes viral, your conversion rates will skyrocket.
Conclusion
This article should have given you a better sense of what to include in your strategy in order to keep potential customers longer on your website. With diligence, patience, and proper planning, you will be able to keep clients on your page longer than you have ever expected. Trust yourself, improve your strategy, and make things work in your favour!
Author: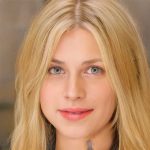 Donna James
---