5 Ways to Leverage Your Webinar Content on Social Media
---
You've got the content, you've created the slides, and you're ready to host a webinar. Next step: how can you get people interested in your event and convince them to attend? By leveraging your webinar content on social media.
Your webinar content is already perfectly primed for sharing across Facebook, Twitter, and LinkedIn — here's how to take advantage of that.
1. Post a Strong Facebook Event Invite
You should already have created an event on Facebook when you started promoting your webinar, but now it's time to put the finishing touches on that announcement post. The invite is critical because it serves as the "headline" for your social media posts.
What makes for a strong invite? One that promises valuable knowledge in exchange for time spent watching the webinar. Here are some key elements to consider when writing this particular post:
Use engaging text to create anticipation and drive clicks. Avoid industry jargon, vague wording, and general statements in favor of more specific questions, "must-see" info, and benefits to attending.
Provide links to your registration page for easy access. More than just a way to promote your registration link, this will give people the option of registering through Facebook and bypassing your website, which can help you get more conversions.
Include a screenshot or photo of the live webinar, so attendees know what they'll be getting. This is particularly helpful if you're hosting a special webinar and haven't created any marketing materials for it.
Use a webinar tool to generate leads. This all-in-one webinar platform allows you to add multiple reminders, photos, RSVP check-ins, and more across different channels like social media. You can also run marketing automation tools like HubSpot and Marketo to simplify the entire process, and you should also consider using paid ad tactics.
2. Share Relevant Content Beforehand
If you're hosting a webinar for the first time, it's not always easy to know what people will want to read in the run-up to the event. An excellent place to start is by sharing content that relates in some way to the topic of your webinar.
For example, you might share blog posts or articles that introduce the subject matter or illustrate potential challenges for people in your field. It's also an excellent time to share additional details about what attendees can expect during your event. Examples include the event's duration and a summary of the agenda. Consider sharing a presentation screenshot to build up interest.
3. Highlight Attendees During the Event
Another way of promoting your webinar is by sharing posts from people who've said they'll be attending. One of the most effective ways to promote an event is by highlighting attendees' comments and photos on social media.
You could also run some Facebook Live or Periscope sessions that let people ask questions and interact with you. Hosting a live webinar for your followers allows them to ask general questions, so everyone can benefit from the information even if they didn't register in time.
4. Repurpose the Webinar Content
Once the event is over, take your slides and add them to your press kit. It's an excellent way of using the "evergreen" nature of webinar content for social media marketing purposes since you can continue to share these slides long after the event has ended. Buffer, for one, uses webinar slides as part of its blog post images.
You can also use your slides in blog posts and other social media posts to build ongoing engagement. Buffer, for example, creates animated GIFs from its webinar slides and shares them on Twitter.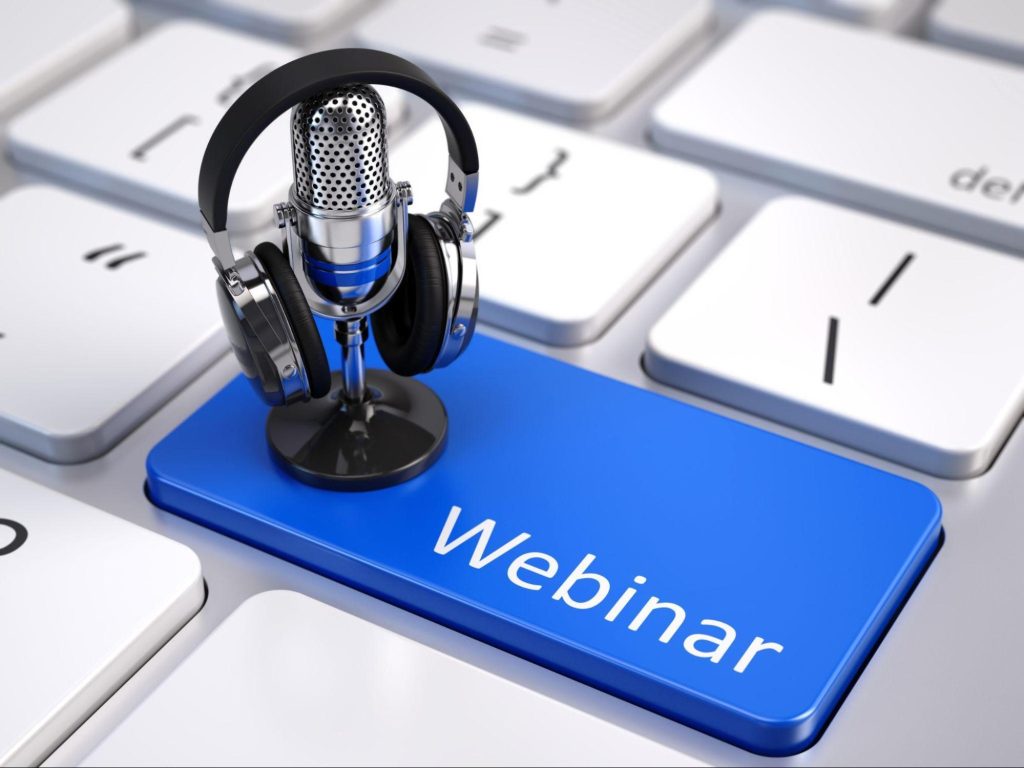 5. Promote Your Webinar's Recording
If you're hosting a webinar for the first time, chances are, you'll want to make the recording available after the fact. You can upload the recording to an embeddable player so anyone who missed the original event doesn't feel entirely left out of the loop.
Here are some tips on how to promote it:
Upload your recording to YouTube and share the link in relevant Facebook groups to get the word out.
Add the recording to your press kit, so you can continue to promote it long after your webinar has ended.
Offer a discount on related products or services as a "thank you" for tuning in. Make a deal with people who watch a certain number of recorded sessions, such as watching the first five videos for free and being granted access to the rest.
Once your webinar has finished, send a follow-up email with a link to download any slides or notes from the event, ensuring that all attendees have a chance to take part in future marketing efforts.
In addition to promoting the recording on social media, you can embed it on your website, so visitors have the opportunity to learn about your products and services. You could even use a tool like Wishpond's Landing Page Builder to create a dedicated lead-nurturing page, which gives interested people the chance to sign up for more information about what you have to offer.
Hosting a webinar is an excellent way to educate your target market about the value of your products and services. By using social media marketing tactics, you can engage people well in advance to give them a chance to register for your event and use the same tools to promote the event afterward.
---