5 Ways for Publishers to Achieve their Goals with Email Marketing
You might have heard that email marketing is not an effective strategy anymore. People are becoming increasingly dissatisfied with marketing emails, and email marketing tactics are becoming obsolete.
In actuality, email marketing is far from dead, and it remains one of the most effective marketing tactics for expanding your brand's presence and increasing revenue.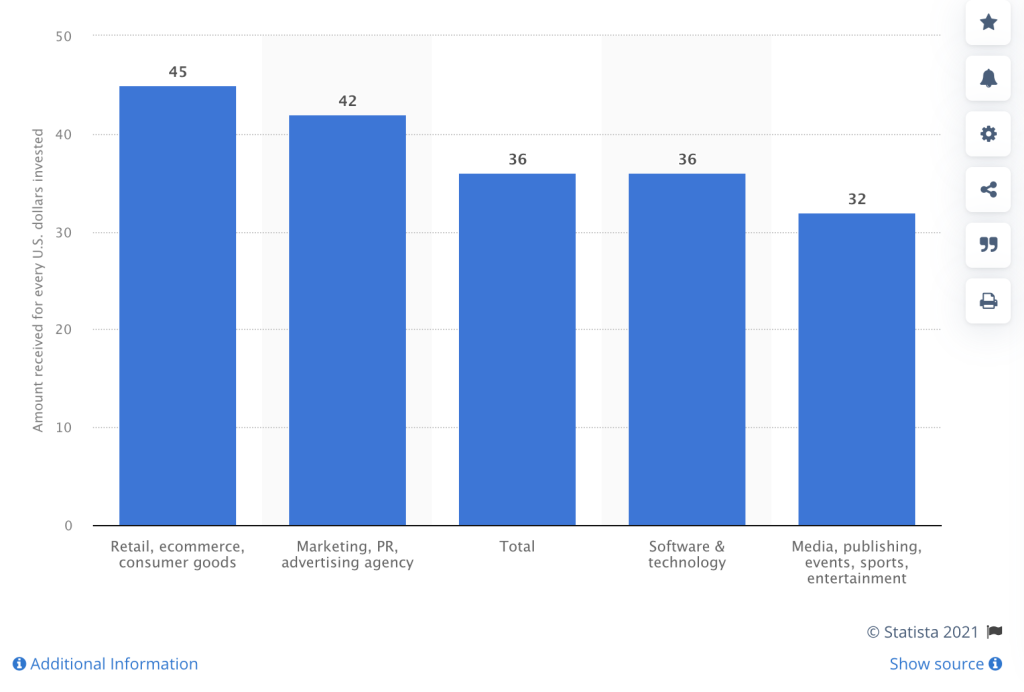 According to research, 4.24% of email marketing traffic converts into sales, compared to 2.49% for search engine traffic and 0.59% for social networks. Email marketing isn't just for small businesses and eCommerce stores.
Publishers are increasingly relying on email as a new channel to promote their brands. Email marketing can help them raise brand awareness, reach subscribers, promote and sell books.
Continue reading to learn about some email tactics that help publishers get the most out of their email marketing campaigns.
How can a Publisher quickly Grow an Email List?
With all of the benefits of email marketing, you might be asking how you build a successful email list as a publisher. To kickstart this challenging task, here are a few steps you can take:
Develop a buyer persona.
Your content will not appeal to everyone. If you can understand your ideal reader, you'll be able to build a list of subscribers who will enjoy your content, resulting in high open and engagement rates.
Create a landing page
A landing page is one of the essential parts when it comes to guiding readers to take action. Many online landing page builders can make your life easier when crafting a well-designed and high-converting page.
Focus on establishing your brand and having great content that leads to a sole call to action. Here, a great tip is to add social proof like past best-sellers or testimonials from people who shared their thoughts on your publications.
Create a lead magnet in exchange for their contact information.
When you create your buyer persona and have a landing page in place, you need to craft content to make your readers take action and subscribe.
Publishers can often leverage their written content and provide some teasers of their unpublished book or tips on becoming a better writer. People who find this information helpful will subscribe to your list, and then the real game begins.
Drive traffic to your landing page
A rising number of publishers utilize social media contests or giveaways to get people talking about their brand. A publisher can share free copies of a book and send the traffic to their landing page. Once they enter your contest, you can ask them for their email addresses so they can enter.
Alternatively, many publishers leverage social media advertisements as a way to send traffic to their websites. These adverts are a fantastic method to expand your email list and nurture qualified leads for your marketing funnel.
5 Ways to Leverage Email Marketing as a Publisher
Now that we have a solid foundation for crafting an email list from scratch, we can move on with how email marketing can help you as a publisher.
Pay Attention to your Content to Create Loyal Subscribers
To create a healthy list full of potential clients, you need to create compelling emails that grab people's attention. As a publisher, you have a variety of content you can leverage to make this possible.
Tell subscribers what to expect.
Most people are too concerned with acquiring a reader's email address without informing them of the process's expectations. Making it clear to your subscribers why you need their email addresses is one of the most basic email marketing rules.
Knowing what to expect in terms of content provides your subscribers peace of mind, which means they are more likely to engage with your promotional email.
However, no matter the quality of your content, you must be cautious not to send too many emails because it can cause certain members to click the unsubscribe button.
An email marketing platform that can track open and click rates can help you make better decisions and break up the frequency when necessary with vital data in front of your dashboard.
Improve the readability of your emails.
The most vital step when it comes to content is to be concise. Ensure the reader can scan the email in a single glance and get the idea behind the text without reading it. Depending on the market, more detail may be acceptable.
Including graphic images and subheadings can substantially help a reader's comprehension of the message, saving time. You should also include bullet points and a solid call to action link to make it easier for interested clients to make a purchase or place an order.
Leverage video in your emails.
Most individuals have hectic schedules and rarely have time to read big blocks of text in their emails. However, simply adding a promotional, high-quality, and product video as the main message reduces the reading time to a few seconds.
HTML5 video snippets are generally better since they load quickly, even on sluggish networks. As a publisher, you can describe your new book or share tips about a specific topic.

Audiovisual material converts better than written content because it is easier to understand. Next time you craft an email campaign, check if you can create a video instead of text to see whether it works for you.
Upgrade your Game with Email Automation
Marketers can quickly construct processes using email automation to deliver tailored, timely, and relevant emails to customers at the correct time. Publishers can utilize the following types of emails:
Welcome Email Series
According to Entrepreneur, welcome emails can increase your open rates by 86% and click-through rates by 196%. As a result, publishers should pay attention to this kind of campaign and welcome their new subscribers with an intention in mind.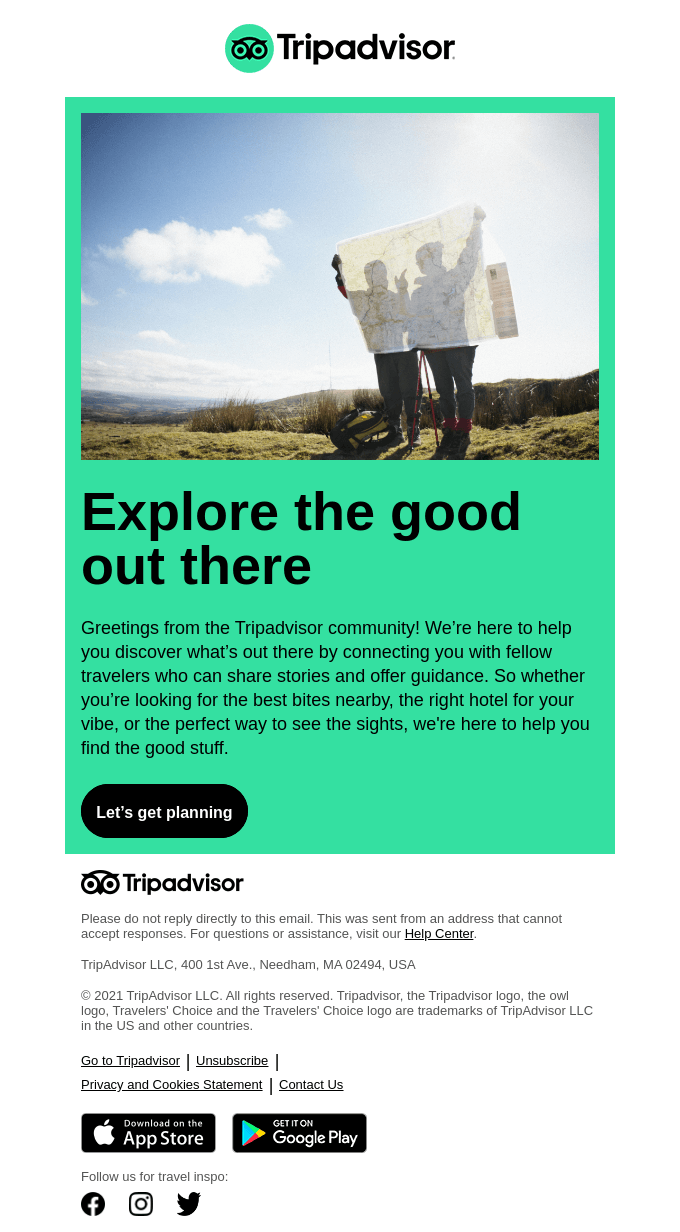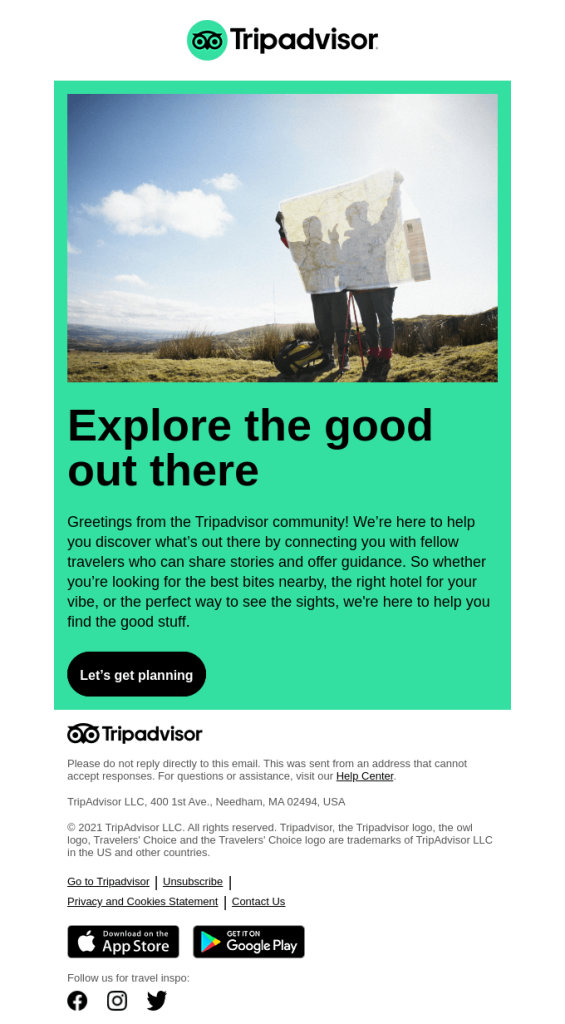 Crafting a welcome email is not as easy as it seems. Pay attention to the subject line and try to make it as compelling as possible. Moosend's subject line tester can help you create high-converting subject lines based on data to make your life easier.
Apart from that, don't focus on saleshy tactics. Instead, try to portray the values of your business, past best-sellers, and maybe try to do your first segmentation by understanding which type of content appeals best to each new subscriber.
If you have the first name, you can take your welcome series to the next level by implementing personalization tactics. This can drastically improve your conversions and create a more solid relationship with your potential customers.
Browse Abandonment Emails
Browse abandonment emails are emails sent to subscribers who have previously visited a product or page on your website and left without buying anything.
They're also a remarketing strategy, which involves contacting prior customers or those who have subscribed to your brand's content through your channels to re-engage a sale.
Browse abandonment emails are automated sequences that a shopper initiates by performing specific actions on your website, giving them a highly personalized experience.
If a customer comes to your website, looks at a book, and then leaves, you may send them a browse abandonment email. You can craft the email containing material related to the book they looked at, increasing the chances of them returning to your online store.
Cart Abandonment Emails
Cart abandonment campaigns have become a popular e-commerce strategy, but they're still uncommon in the publishing business. Cart abandonment campaigns are primarily used regularly by the top news publishers, such as The New York Times.
The email campaigns focus on capturing readers who begin the process of subscribing to a newsletter or purchasing other online products but abandon it before finishing their purchases.
According to a report, sending automated emails to customers who have abandoned their online shopping cart results in a 40% conversion rate. However, only 24% of publishers run cart abandonment marketing.
Cart abandonment efforts for publishers follow a similar structure with campaigns run by e-commerce companies. When a reader adds an item to their cart and leaves the site without completing the sale, the publisher sends an automated email to persuade the reader to finish the transaction.


Any publisher can launch a cart abandonment campaign, but it is most effective for publishers who offer subscription or membership programs. Nearly half of potential consumers open abandoned cart follow-up emails, about 20% of customers click to return to their cart, and 10% complete the deal.
Setting up a cart abandonment process can help publishers gain a competitive advantage and generate income; thus, it's a strategy you should adopt as soon as possible.
Leverage Segmentation with Personalized Content
Publishers, like other niches, distribute content to a diverse range of subscribers and clients with different tastes. To create an effective email marketing campaign, publishers must appeal to these distinct interests.
To put it another way, publishers can't send an email blast to everyone on their mailing list. In a day where consumers seek highly personalized content, generic emails are no longer effective.
The fact that audience segmentation and targeted campaigns account for up to 77% of the revenue earned by email marketing is astounding. Using segmented audiences as a publisher to drive your email marketing efforts can help you increase your total ROI.
Many businesses segment by demographics, prior purchases, or buying behavior, but interest-based segments benefit publishers the most. Allowing clients to choose which information they wish to receive depending on their interests will boost response rates.
Before sign-up, you may have some preference options that allow subscribers to choose the type of content that arrives in their inbox, improving the customer experience.
In terms of personalization, you can divide your newsletter into different sections or take it to the next level and have a personalized message for each subscriber, depending on their interests.
Apart from that, you can create a personalized experience by having their first name in the copy of your email or sharing, for example, relevant books to the ones they already enjoyed.
As a publisher, such emails have great potential to help you build your readership. When an email's message is personalized, the average open rate is 18.8%, compared to only 7.4% when the subject line is personalized.
When sending tailored email messages, you hand over control to your target audience, allowing them to choose which topics to follow. 
Focus on Mobile Design.
Mobile-friendly and responsive email templates are a must, with over half of all emails being opened on mobile devices worldwide.
Email marketers must design with mobile in mind. If they don't, their email message's chances of rendering correctly on a mobile device drop dramatically, while the chances of getting your potential customers to convert decline too.
In reality, recipients delete emails that show wrongly on mobile devices in just three seconds. Worse, 15% of subscribers will also unsubscribe from your mailing list. So, how can you ensure that your email messages are perfect and that your recipients see them?
By following these guidelines, you can:

Avoid photos with wrong dimensions.
Reduce the amount of copy on your email and instead utilize negative space to create breaks.
Use a single-column layout.
If images don't load, include ALT text that describes them.
It's crucial to understand the difference between mobile-friendly and responsive email templates. While both methods ensure that your message is optimal on a mobile device, your users may prefer one over the other.
So, what's the difference between the two?

Mobile-friendly: These designs use a single-column style to ensure that all messages look and work the same on all devices.
Responsive: These designs can include a multi-column layout, but they use media queries to adjust the message's look to meet any screen size.
Moosend delivers mobile-responsive email templates, which means they look fantastic on any device. Publishers can also send a test email to see how their email looks before sending it to their entire list.


Share with Subscribers a Referral Program or a Special Offer.
Α different way to expand your audience using email marketing is referral emails. This method focuses on urging your current subscribers to refer their friends to join your mailing list or purchase something from you.
This is a practice known as "friend referral marketing" and works effectively for publishers looking to expand their readership.
This strategy is more effective than personalized emails in terms of acquiring new subscribers. You'll receive high-quality leads from these recommendation emails, which means more subscribers will stick with you and stay active.
To encourage your subscribers to take action and refer your products or services to their friends, many marketers offer incentives such as discounts.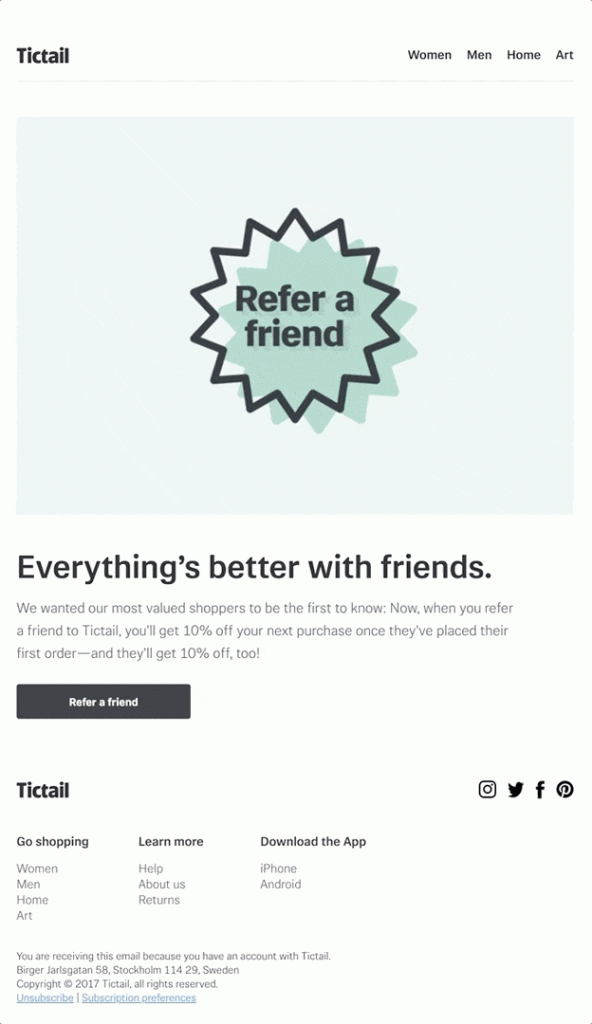 Publishers also employ one-time offers as part of their email marketing strategy, in addition to friend referral mailings. Other similar possibilities that publishers might use in their email marketing campaign include:
Trial subscriptions
Giveaways of subscriptions
Subscription discounts
When combined with friend referral letters, such offers can help publishers increase customer retention and gain new customers who stay with them longer.
The Takeaway
Publishers are taking advantage of the tools and insights that email marketing provides to improve their brand, reach subscribers, and raise online presence by collecting data on subscriber preferences and delivering a variety of personalized emails.
Taking the time to set up your email marketing campaigns is a must upon 2022, and all publishers should leverage this channel. This guide can help you build a solid foundation regarding email marketing and set the tone for your upcoming success.
Until the next one, keep emailing.
———————————————————————————————————————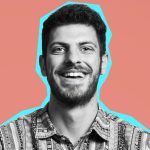 Alex is a writer for Moosend who loves pizza and photography. When he is not creating digital marketing content for blogs, you will find him traveling in distant places worldwide, searching for treasures.