How to Get Started with Automated Email Marketing: Tips, Tools, and Examples
---
People work, have fun, interact with friends and family, consume media content, shop, and relax online. According to the most recent Digital 2021: Global Overview Report, we spend 42% of our waking hours connected to the internet. If businesses want sales, they need to meet prospects where they're at – online. To learn more about leveraging digital marketing tools, and how automated email marketing can help you boost sales while reducing marketing costs, check out the text below.
Digital Marketing and Automation
Digital marketing is complex. Having said that, it is also integral to making a profit in the contemporary digital economy. Many businesses have needed to drastically scale up their marketing teams in a bid to stay competitive online. SEO gurus, social media managers, and email marketing experts all have to work together to reach common business goals. Managing all of these areas of work and achieving consistent quality can be difficult. Luckily for the wallets of today's business owners, and more importantly their peace of mind, the report's recent digital marketing insights show that automation is booming.
Take email marketing, for example. Marketing campaigns such as cross-sells, upsells, or even boosting online reviews are usually handled via email. Instead of having an email marketing expert remind each prospect to revisit their abandoned shopping cart, you can use an automated SaaS solution which does all the heavy lifting on your behalf. Industries such as retail, construction, or insurance mostly use email marketing solutions tailored to their specific needs. Recent email marketing insights show that automated email marketing in the insurance industry can increase email open rates by up to 78%. Welcome emails for new policyholders, billing notices, and even policy renewal reminders for insurance policies are all covered by a self-sufficient, intuitive SaaS email automation solution. Not only do these solutions decrease the potential for human error, but automation ensures consistent and engaging communication between businesses and their customers across all industries.
Responsive Website Design
Customers will judge your professionalism, as well as the quality of your product or service, based on how well your website looks and feels. Moreover, they will immediately click away unless it loads quickly. Regardless of your niche, you'll need an elegant, intuitive, responsive (mobile-friendly) website, with a clear outline of products and services that you offer. Prior to making a purchase, according to the abovementioned report, prospects will read up on you via their mobile devices. Furthermore, being that mobile users spent over 4 hours per day checking their phones, responsive website design should be a priority. Responsiveness, loading speed, and attractive website aesthetics have all been found to correlate directly with an increase in dollars per pageview.
Content Marketing and SEO
The same 2021 report shows that time spent online per user is on the increase. In fact, this rise has continued consistently for years, even before the 2020 spike in online activity. To grab people's attention, though, you will need to make friends with the Google algorithm. A well-designed, breathtaking website is not enough to grab people's attention. People need to find it, which means that you need to rank among the first 3-5 results on the first page of Google. To get there, a business needs to build an online authority with Google's algorithm and readers. Regularly uploaded blog posts, high loading speed, and guest posts on other websites all work towards improving a website's ranking on Google. Automated emails can also get more people to read your blog posts, check out holiday discounts, or build up anticipation for new product launches.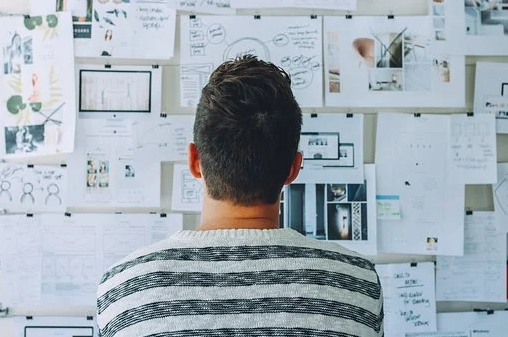 Social Media Marketing
No list of marketing tips would be complete without the newest data on social media. To strengthen a brand's online presence and drive more people to their website, a business needs a professional account on social media platforms such as Instagram, Twitter, Facebook, and TikTok. Each social media platform offers unique advantages – Instagram is convenient for visual campaigns with its ads and stories, while Twitter covers timely word-of-mouth promotion. Niches such as home decor, luxury apparel, and Health & Fitness, on the other hand, can easily profit from a visual discovery engine such as Pinterest. Finally, Facebook, while slightly out of date with the younger generations, offers an unprecedented potential in leveraging the extensive data people have shared freely to target the right users with the right offers.
Conclusion
A detailed, up-to-date online marketing strategy is a necessity, rather than a choice. Additionally, automation is the most cost-effective and dependable way of helping digital marketers navigate the versatile and complex world of digital marketing.
---