5 Tips For Spending On Law Firm Digital Marketing
---
Digital marketing strategies, like Lawyer SEO and law firm content marketing, have been proven to be effective tools for boosting traffic, visibility, and conversions. In addition, they help both small and big businesses adapt to the new online-based consumer.
Unfortunately, not everyone has the time to implement these marketing strategies on their own. You'll have to learn, plan, implement, and monitor your marketing strategy to ensure great ROI. Hence, law firm marketers buy tools or hire agencies to manage their digital marketing.
That said, spending on law firm digital marketing is a huge deal, especially for small law firms that might have limited resources. Therefore, you want to ensure you get your money's worth every time you allocate a portion of your income toward digital marketing.
So, before you spend on your digital marketing efforts, here are some tips and considerations to ponder:
1. Identify Your Digital Marketing Goals
The strategies, tools, and platforms you need will depend on your marketing goals. For example, do you need more traffic on your website? Social media followers? Email drip subscribers? Each of these goals will need various approaches to reach the optimal ROI.
Once you have a list of goals, you can start looking for potential solutions. For example, if you need more traffic on your blog, you might need a content writer, a content marketing agency, an SEO management tool, a keyword research tool, word processors, and other research tools. You might also need access to stock images and a Domain Authority checker.
If you're looking to increase your social media following, you'll need a different set of management tools. You might also have to hire other experts and legal content creators to do the job.
Of course, this is a good time to estimate the budget you'll need to achieve your goals. Look through your options, weigh the benefits, and decide whether it's worth spending your marketing budget on.
2. Identify The Tasks You Can Do Yourself
One of the most significant expenses in law firm digital marketing is hiring agencies to do the implementation and management for you. If you have a tight budget, consider if you should do some of the marketing implementations yourself.
Remember, there are tons of free educational content on lawyer SEO and digital marketing. If you have the time and determination to do so, you can watch countless free articles, videos, and online courses to help you.
If you have a bit more to spend, you can look for digital marketing agencies that can do the work for you. Then, you either pay an agency to do all the work, or you could do some of them yourself to reduce the expense. Again, you want to consider your current status so you know which is the best option for your current budget.
3. Look For Free Digital Marketing Tools
There are a lot of free but excellent digital marketing tools out there. The best example is Google Search Console, which is still heavily used by SEO experts. Google Ads also offers a free keyword tool to help with SEO and content marketing.
Social media sites also offer some access to your data for auditing. For example, Twitter Analytics is an excellent way to gauge your progress through basic data like monthly follower count increase, best-performing posts, impressions, and so on.
Additionally, limited free versions of paid tools like Ahrefs and AnswerThePublic could get you a long way with website and content optimization.
Of course, if you want better tools to improve and manage your digital marketing efforts, you could always purchase or subscribe to paid services. If you hire a marketing agency, they'll use their own tools and resources. However, looking for free alternatives is necessary for those with limited budgets.
4. Consider Hiring Someone To Do Specific Tasks
If you don't want to pay for full marketing services, you can always hire someone to do portions of the task.
For example, you can hire a legal content writer to be in charge of blog posts while you do all the optimizations yourself. Content writing is one of the most common services in digital marketing. After all, content is crucial in SEO and content marketing but also extremely time-consuming. So, it's very likely that you'll find someone or an agency that will offer content writing services that fit your law firm's budget.
Likewise, you can hire a web developer to build your website while you write and publish the content. You can also hire SEO specialists to build and organize your site to fit what search engines are looking for.
This is often a comfortable choice for small law firms who want to test the waters with paid SEO and law firm marketing services. It's a good middle-ground between doing everything yourself and spending a considerable amount of money to have an agency automate optimizations and lead generation.
More importantly, some agencies will offer more affordable packages if you don't want to pay full price. You can get one of these packages if you don't have the budget to pay for full-service digital marketing implementation. Then, you could do the rest of the work that the agency doesn't cover.
5. Research Your Prospective Digital Marketing Agency
Even the cheapest packages from digital marketing agencies cost a lot of money. So, you want to ensure you get your money's worth.
Hence, it would be best if you took the time to consider which agency or marketing service you want to avail. Then, try looking up the marketing companies, check their experience, and read about what they do and how they do them.
Do note that some agencies have more niche target clients. These types of agencies are more familiar with the unique challenges associated with their niche. For example, there are law firm marketing agencies specializing in law firm keywords, content, and site automation. Likewise, some agencies prefer to take on clients who run eCommerce businesses.
Usually, these agencies will have websites or run legal blogs. You can check their "About Us" and landing pages to get an idea of what they do and who their clientele is. You should also look up reviews and see what other past clients say about their services.
Author's Bio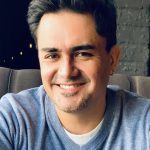 JC Serrano is the founder of 1000Attorneys.com, one of the very few private enterprises certified to process lawyer referrals by the California State Bar. His marketing strategies have continuously evolved since 2005, incorporating ever-changing SEO strategies into lawyerleadmachine.com.
---