4 Crucial Lawyer SEO Data You Need To Keep Track Of
---
An effective Lawyer SEO strategy doesn't start and end with an excellent website and a few keywords. Even if you had all the knowledge and tools to implement a perfect plan, ever-changing algorithms and user behavior are still a prime influence on the overall outcome of SEO.
Google or Bing could release fresh updates that'll change the overall landscape of their SERPs. New trends, behaviors, and technology can significantly affect how internet users interact with search engines and the content that's on there. Some strategies and tactics can become outdated over time.
In short, you need to keep up. If you don't, you'll start slipping down the rankings and see a gradual decrease in your ROI.
The key to monitoring your current performance is to implement SEO auditing regularly. Then, you can compile an audit report of your recent performance, which helps identify what you're doing right, what needs changing, and what you need to cease doing entirely.
That said, auditing requires you to look at data. So, where do you start? What kind of numbers should you be looking at? And how would it help your SEO strategy?
Let's take a look at the data you need to include in your next SEO audit report:
1. Traffic
Traffic is a huge indicator of how many people visit and see your website. The more people visit and interact with your domain, the higher your brand awareness and lead generation opportunities will be.
Traffic also gives you a quick overview of your SEO implementation. For example, a decline in traffic indicates a drop in SERP rankings or ineffective marketing strategies. When this happens, you're immediately aware that something isn't quite working with your SEO tactics, allowing you to fix whatever's causing the drop.
You can also use this as comparative data. For example, you can compare last month's traffic to the current audit reports. If there's an upward trend, then it's a sign that you should keep doing whatever strategy you're currently implementing. If it's a downward trend, you need to assess where you're going wrong and build plans to address it.
Additionally, it's important to consider what type of traffic is coming into your law firm website. Is it direct traffic from people typing in your URL? Is it referral traffic from other sites? Are you getting it from people who found you on social media? You could find opportunities to boost your conversion strategy on various platforms.
2. Bounce Rates
Bounce rates indicate the percentage of site visitors immediately leaving your website after clicking on a link. A high bounce rate could mean they're not getting what they need from your website. They clicked on a link from the SERPs, saw your page, and didn't find what they were looking for.
"Bouncing" could be attributed to several reasons, many of which are not great. In most cases, people will immediately click off if:
The content doesn't match or isn't relevant to the title of the page
They see error pages
There's a warning about security issues (Google does this to recently hacked websites)
They're not getting what they need from your law firm website
Every user that bounces is a potential client loss, so you must address whatever inadequacies they might see. But, more importantly, bounce rates are crucial ranking data used by search engines. Therefore, the lower your bounce rate, the more valuable your content is to users.
Although, you should also note that achieving a 0% bounce rate is nearly impossible. People can misclick or change their minds, which isn't your fault. Plus, some people bounce off simply because they found what they need within seconds of loading your site. So, consider how you want to use this data and how you will build your strategy around it.
3. Keyword Search Volumes
Keywords are based on how people conduct searches. Since it's dependent on how users operate, search volumes could change from time to time. This is especially true for seasonal or trendy keywords, the search volumes of which can fluctuate within weeks or months after a spike.
However, changes in search volumes for seasonal and trendy keywords are expected. So, if your non-seasonal keywords are slipping, it might be time to add more or reoptimize. Fortunately, a small slip isn't generally a big deal, and you only need to do overhauls when there is a huge downward trend.
For SEO newbies, keeping track of search volumes can inform your next strategy. For new websites and small businesses, high-volume and very competitive keywords might not be the best option, as it'll be hard for them to climb up the ranks. However, you can go for less competitive keywords with lower search volumes, so it's good to have access to this information.
4. Best Performing Pages
Sometimes, a few pages or blog posts will do way better than others. For example, some law firm blog posts will get more traffic and engagement than the rest of your legal blogs. Likewise, some landing pages will see more traffic and conversions than others.
The goal of identifying your best-performing pages is to help you adjust your strategy. In most cases, the best-performing pages are better optimized than others, so they perform well. In other words, the page that performs the best Lawyer SEO-wise will be an excellent basis to help replicate the success on other pages.
So find positives on your top pages, compare them to others, and identify what you're doing differently. Plus, it might also be an opportunity to find possible weaknesses in your Lawyer SEO or law firm content marketing strategy. So, not only does it inform you on how best to build new content and pages, but you also get ideas on how to refresh and reoptimize older (not so well performing at the moment) pages.
Final Advice: Lawyer SEO Comprises Several Parts
Lawyer SEO isn't just traffic, blog post engagement, or click through rates. Instead, it is a combination of several factors that contribute to a more long-term and sustainable ROI.
So, don't skimp on your strategies! Instead, map out each tactic and optimize every aspect of Lawyer SEO to get the most out of it. Remember, negative SEO and unoptimized ranking factors could still pull it down no matter how good your content or site design is.
Author's Bio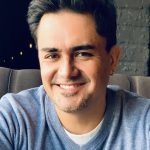 JC Serrano is the founder of 1000Attorneys.com, one of the very few private enterprises certified to process lawyer referrals by the California State Bar. His marketing strategies have continuously evolved since 2005, incorporating ever-changing SEO strategies into lawyerleadmachine.com.
---