Vital Qualities Of A High-Quality Law Firm Blog Post
---
The goal of law firm content marketing is to attract your target audience through high-quality content. This is the whole point of informative, instructional, or entertaining blogs, social media posts, and newsletters.
Legal blogging is the most accessible way for law firms to implement content marketing. A lot of how-tos, trivia, and instructional content come in the form of blog posts. They're easy for you to optimize for search engines and for your target audience to find.
That said, you can't just write whatever and however, you want and expect immediate and maximum results.
Search engines and potential law firm clients are drawn to the best content. In this case, they're drawn to the most valuable ones that can actually help users. So, you must plan, create, and publish thoughtful, high-quality, and useful content to get maximum ROI for your content marketing efforts.
Why Quality Matters For Content Marketing For Attorneys
The better the legal content you make, the more likely your audience will deem it valuable. As a result, they're more likely to stick around, read more, and trust you. On the other hand, poorly-written blog posts, poorly-designed websites, and terrible site accessibility scores will turn people off.
Remember, you don't just want people to click on your blog post. You want them to read it, stick around for more, or visit conversion-focused landing pages.
What Makes A High-Quality Legal Blog Post?
When it comes to content marketing for attorneys, "high-quality" doesn't just include the actual text of the blog post.
It's not enough that you have strong writing skills. You must also pay attention to keyword relevance, readability, user experience, and Lawyer SEO factors. After all, a great 1000-word guide on personal injury laws isn't going to benefit the people who can't read it because of poor font choices, lousy color schemes, and annoying website errors.
Not to mention, you should also consider how site crawlers will index your site. If you ignore crucial Lawyer SEO factors, your blog post may not even rank very high. As a result, your content may not get as much traffic from your target audience.
3 Tips On Boosting Law Firm Blog Quality For Lead Generation
Now that we've discussed the Lawyer SEO and user-experience factors, let's look at the easy and actionable things you can do right now to improve the overall value of your legal blogs.
1. Write For The Average Reader
Again, it's not enough for you to have an excellent command of the language. It would be best if you learned how to present the information in a way that's helpful to the reader.
Remember, your target audience aren't lawyers. They might know a thing or two about the law, but they come to you because they want to know something in the first place. So, you want to ensure that the content you're publishing is digestible to an average reasonable person looking for answers to their questions.
Avoid legalese, very niche slang, and unexplained acronyms. In other words, make your legal content accessible. If your content is too-niche—where the only ones able to understand it are other lawyers and particularly educated people—you lose out on a huge chunk of your target audience.
Not to mention, you don't want people to leave your page to look up the meanings of whatever it is on your content. Chances are, they'll just abandon your blog post and find something else that's more digestible. Therefore, you must ensure your audience gets everything they need in your blog post. Otherwise, your content could be deemed incomplete or thin.
2. Pay Attention To The Formatting
Formatting is a crucial aspect of readability. If you're uploading a giant wall of text with little to no white space, it's going to be hard for your target audience to read and find the information they need. Likewise, if you're not using headings, separating sections, or using indents, your text will look bland, intimidating, and inaccessible.
Here are a few quick tips on leveraging formatting to boost your content quality:
Use white space. Pressing the "enter" key here and there will do wonders for your layout. Some content marketers advise that you keep each paragraph at 3-5 sentences max to avoid that huge wall of text we just mentioned earlier.
Use bullet points for lists. Listing off every single item can lead to really long, running sentences. Not to mention, it could make it hard for the reader to see every individual listed item. Using bullet points to show off that list makes things easier to read and avoids (again) that giant wall of text that might be intimidating for average people.
Use headings. Headings are a great way to section off your content. Remember, anything that's 700 words could be hard to skim, so adding headings for each section should help users know where they are on the page or easily find what they need from your content.
3. Optimize Your Website
Chances are, you're running your legal blog on your website. So, if your website isn't optimized, it will likely affect your legal blog, too. Slow loading speeds, bugs, lack of mobile-friendliness, getting hacked, and many other factors that affect your law firm website will surely affect your legal blog, too.
Here are a few website optimization factors you need to pay attention to:
Mobile-friendliness. Pages built to function on wider desktop screens won't do well on phones and other mobile devices. This could lead to poor user experience, bugs, and other things resulting from the website's incompatibility with the devices it's being viewed from. Not to mention, many people do most of their work and play on their phones, so you need to keep up.
Internal linking structures. Internal links are used to navigate your website. People might have trouble finding what they need if you have lacking, irrelevant, or poorly placed internal links. Additionally, site crawlers use internal links when indexing your pages, so make sure you're paying attention to them.
General user experience. If your website is buggy, slow, suspicious, or generally hard to use, people aren't going to have a good time. They might even leave your site out of frustration, rendering your content marketing efforts useless.
Author's Bio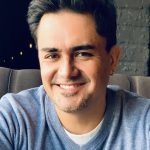 JC Serrano is the founder of 1000Attorneys.com, one of the very few private enterprises certified to process lawyer referrals by the California State Bar. His marketing strategies have continuously evolved since 2005, incorporating ever-changing SEO strategies into lawyerleadmachine.com.
---