5 Tips On Building A Law Firm Content Marketing Strategy
---
When done right, law firm content marketing can yield great ROI. However, content creation isn't an easy task. Besides quality, you also have to make sure you're coming out with content consistently. While it's not advised to force yourself and rush daily legal blogs, you also want to avoid abandoning your blog, social media, or emails for months at a time.
In short: You need to have a reasonable content creation schedule to see a steady rise in traffic and lead generation. If it takes you a week or two to plan, research, write, and edit new content, then stick with that schedule and make sure you're publishing something new within that week or two.
A law firm content strategy helps you plan and structure this process, creating a system that allows you to be more productive. To help you plan and create this system, here are a few easy but vital tips from years of Lawyer SEO experience:
Tip #1: Define Your Goals
Like most law firm marketing strategies, the first thing you need to figure out is what you want out of it. Is it to find more clients? Is it to target specific demography? Is it to get your law firm's name out there and boost visibility?
You need to figure out these goals before you even start writing. Here are a few example scenarios where law firm marketing goals could influence your optimal content:
If you want to target Spanish-speaking communities in Los Angeles, you should try planning for localized Spanish legal content.
If you're looking for clients from an older age demographic, you should write about elder law, use less slang, and incorporate an easy-to-read site layout for those with vision problems.
If you need more traffic on your legal blog, you should cross-promote it to social media and email drips.
Setting goals helps you define your target ROI and monitor your performance. If you're not achieving your goals with the current process, it's time to change it up.
Tip #2: Study Your Target Market
For content to be successful, it needs to appeal to your target audience. For example, a blog post with too much modern slang might not appeal to older readers. On the contrary, slang and modern references might work if you're looking to find younger clients.
Fortunately, there are a lot of resources for you to look into your target market. Tons of research has been done to study almost every demographic, from age, sex, and employment status to more niche aspects like hobbies and lifestyle.
For example, if you're looking to target motorcyclists, you need to appeal to their needs and questions, like the prejudice they face in vehicular accidents. This would also help you create content that's actually valuable to the readers who might come across them.
Tip #3: Stake Out The Competition
If you're new to law firm marketing, the best way to learn fast is to stake out your competitors. If you're running a legal blog, try looking through the highest-ranking competitors' content, look at what they're doing right, and take inspiration from them. After all, they're ranking high on the SERPs for a reason, so you should apply the same strategies, too.
That said, we're talking about your competitors on the SERPs, so it's not just law firms. Remember, you're competing to rank for the same keywords, so you should also look at non-law firm websites ranking high in the SERPs.
Your competitors could be:
Law firms
Online encyclopedias
Independent blogs
Legal news sites
Law guides
Although some aren't law firms, they're still using the same keywords. And since they're ranking high, that means Google or other search engines deem their content the best out of all competitors.
Tip #4: Determine The Best Channel Or Platform
Now that you've planned out how to create your content best, you now need to decide where they'll be posted. This applies to every type of content you'll be making—including blogs, social media posts, emails, etc.
The success of your content also depends on the platform you're using. While you're advised to always consider multichannel content marketing (or posting on different platforms) for maximum ROI, some channels simply don't work. For example, you might do really well on Facebook but won't yield too much ROI on Twitter. For your blogs, some settings might be too complicated for beginners, so a simple content management system might work. Some of your posts might do well on YouTube but not on Facebook if you're creating video content. In other words, some channels simply don't work for everyone.
In some cases, choosing to successfully market on four or five platforms is better than managing twelve at once while spreading yourself too thin. Remember, you're pouring time into these different channels, and it might not be wise to keep sinking resources into the ones that are simply incompatible with you.
Tip #5: Audit Your Law Firm Content Marketing Strategy
As briefly mentioned in the previous tips, some strategies, channels, and tactics don't always work. Some need to be changed. Some need to be reoptimized. The point is that content marketing for law firms is a continuous process. Auditing should be a part of this content marketing process.
You don't just post blogs and be done with it. You need to pay attention to your traffic, click rate, and rankings. If you have a high bounce rate, you might need to look at your pages and look for reasons people would click off right away.
The same applies to social media and email drips. If your Tweets aren't getting impressions and social shares, you should reevaluate your social media marketing strategy. Likewise, if people aren't clicking on your emails, it's time to look into improving your subject lines.
Bottom-line
When starting any digital marketing strategy, you need to create an efficient and sustainable plan that allows you to streamline your content creation process. Not only should you worry about creating the actual content, but you constantly have to make sure it's yielding the results you want. After all, you're pouring time and energy into this, so you need to make sure it's successful.
Author's Bio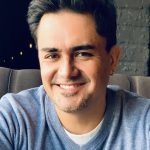 JC Serrano is the founder of 1000Attorneys.com, one of the very few private enterprises certified to process lawyer referrals by the California State Bar. His marketing strategies have continuously evolved since 2005, incorporating ever-changing SEO strategies into lawyerleadmachine.com.
---