8 Tips On Building A Lead Generating Law Firm Email Marketing Strategy
---
Emails aren't as outdated as you think. It's still the go-to communication channel for school and work. People use it to manage their social media settings, banking information, and other transactions. Hence, why getting your email leaked or hacked is still a huge deal.
In short: people still use emails, a lot.
This is why email marketing is still a prevalent and very effective digital marketing strategy for any firm or company in any industry. After all, it's a great way to stay in contact with your audience even after they leave your website. In some cases, just getting an email is enough to remind them of your brand name, essentially attracting interest back to you.
However, you still need an excellent strategy for email marketing to be effective. You can't just send an email and expect to see more clients setting up appointments with you. Thus, here are some strategy-building tips to help you make the most out of your email marketing strategy.
Tip #1: Create A Great Landing Page
Before you can send emails, you need people to send emails to. This means someone needs to be interested enough in your content and landing pages to sign up for your email drip. After all, why would anyone sign up to get emails if they don't think there are any benefits?
So, make sure you're coming up with lead magnet content, excellent website design, pay attention to user experience, and use great CTAs. If you're having difficulty juggling your marketing goals with actual law firm cases, you could always hire a lawyer SEO agency to help with SEO and content marketing.
In short, the first hurdle you need to face is getting people to subscribe to your email list in the first place. So, make sure everywhere else your law firm's name shows up is interesting enough for people to want more of.
Tip #2: Plan And Create High-Quality Content
While getting emails is enough to remind people of your law firm's name, that's usually not enough to turn a subscriber into a client. Worse, if you keep sending useless and uninteresting content, people might unsubscribe from your email list.
Not to mention, people get a lot of emails from everywhere. For example, they might get school and work emails, social media updates, news, and other email list subscriptions. So, you need to make sure you stand out among the other emails getting sent to your subscribers.
So, make sure you're actually giving content people like. Send them legal tips, short guides, important law firm updates, and legal news.
Tip #3: Compose Great Subject Lines
While we're talking about standing out in people's inboxes, let's discuss what gets people clicking in the first place: subject lines.
People need to click on your emails to read what's in them in the first place. No matter how well-written or valuable the content you offer, they're not getting the exposure it deserves if people don't click on them. Boring, winding, and nonsensical subject lines often get ignored, too.
So, make sure you have excellent subject lines that interests and intrigues people.
A couple of tips to help you compose great subject lines:
Avoid anything too "clickbait-y."
Don't make them too long.
Put the most crucial information at the beginning of the subject line.
That said, since you don't want to misrepresent or clickbait people into your emails, you still need to make sure your content is high-quality in the first place.
Tip #4: Don't Make Your Content Too Long
You shouldn't be sending people long, 3000-word texts. Save that for your legal blog. Use lists, bullet points, and white space to avoid giant walls of text, which can be intimidating for people casually checking their emails.
You want concise and consumable content that's easy to read. If you plan to send long-form email content, it might be better as an e-newsletter.
Tip #5: Create A Great Design And Layout
Don't just type in some text and expect people to be excited about the content you're sending them. So, make sure to match your excellent subject line and content with a great layout.
Think of these emails as extensions of your blog, which will represent your law firm and your online branding. A well-designed email shows that you've put effort and thought into your content. Proper layout and organization could help you avoid messiness and other user experience issues.
A poorly-designed email can be hard to read or look at. Therefore, your color schemes, layout, margins, text, and images should be arranged to make your content easy to consume.
Tip #6: Keep It Mobile Friendly
Speaking of design, make sure it's compatible with mobile devices. Since a large amount of people check their emails through their phones, mobile-friendliness is a crucial factor in digital marketing.
Anything that might look good on your desktop might not look as great on mobile devices. For one, desktops have wider screens, so unoptimized pages and emails get shrunk down to smaller mobile screens. When this happens, users might run into difficulty accessing your content.
For example, if an email that looks great on a laptop screen gets shrunk down to a tiny phone screen, the text gets smaller, the links harder to click on, and users need to zoom in and out just to read the content. This is a no-no for websites, blogs, and emails alike.
Tip #7: Each Email Should Have A Goal
Your emails don't just inform and engage. They should serve an important purpose in your marketing strategy. So, when composing emails, think about what you want your subscribers to do.
Do you want them to read a blog post? Visit a landing page? Attend an event sponsored by your law firm? These goals should be set, so you know what your content, media, and CTAs will be.
Tip #8: Don't Forget Your CTAs
Call-to-actions (CTAs) are crucial for conversions. Instead of waiting for subscribers to decide the next step to reading your emails, do the prompting yourself.
Ask them to read your blogs, subscribe to a newsletter, visit a landing page, or set an appointment with your law firm. A simple "read more!" or "sign up for our event!" can prompt readers to check things out.
Bottom-line
Email marketing is all about planning. Whether you're doing this on your own, using an email marketing tool, or hiring a marketing agency to help you, a lot of time and effort needs to be poured into strategizing. The better you plan and organize, the smoother the implementation process will be.
Author's Bio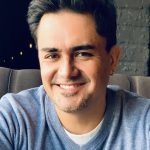 JC Serrano is the founder of 1000Attorneys.com, one of the very few private enterprises certified to process lawyer referrals by the California State Bar. His marketing strategies have continuously evolved since 2005, incorporating ever-changing SEO strategies into lawyerleadmachine.com.
---