Law Firm Email Marketing Guide For Beginners
---
Email marketing lets you keep in touch with audiences even after they leave your law firm website. Just getting regular emails from you will maintain their awareness of your law firm, so they remember you when they need a lawyer.
That said, law firm email marketing isn't just about sending emails to people. For it to be an effective lead-generating tool, you must take several steps to ensure it's set up for success. You need to optimize the emails, decide on the look and feel, and come up with content that grabs attention and provides value to the audience that receives it.
So, how should you implement an email drip? How can law firms use email marketing to their fullest potential? Let's talk about it:
Is Email Marketing Still Effective?
Despite the slew of instant messaging apps and social media, emails are still an essential utility for internet users. This is because your emails are linked to your social media accounts, subscriptions, online banking, online shopping, and many other day-to-day tasks and transactions.
In other words, yes. Emails are still widely used, even by young people. So if you're worried about finding an audience for your email drip, there's a lot of traffic and attention you can get from sending regular emails. Of course, you're still competing with other emails people are getting, but that's why you need to optimize it to ensure you're catching people's attention.
Can Small Law Firms And Newbie Law Firm Marketers Implement Email Marketing?
Email marketing is surprisingly accessible. Like legal blogs, you can technically run them on your own, provided you have the right tools and strategies.
Most email marketers will use an online service to help them send out scheduled emails. In some cases, you can even use tools to personalize emails. This is how you get emails directly addressing you or delivering content specific to your niche, as these personalizations can be done through email clients.
Many email marketers use Outlook and similar accessible applications to get the job done. So regardless of the available resources you have at the moment, there is a way to start lead generation through email lists.
5 Essential Tips On Email Marketing For Law Firms
We've been talking about how a lot goes into an effective email marketing strategy, but what are they? Although there are many ways to implement your law firm email marketing, a few vital tips have always significantly affected the success of email marketing campaigns.
Here are some of the following essential steps you need to take:
1. Figure Out How To Present Them In Your Landing Pages
Before you even send out emails, you need people subscribed to your email list in the first place. This is often done through landing pages, a crucial point that can affect the potential client's decision.
If the offer isn't enticing, you wouldn't even get that many email list subscribers in the first place. So, make sure you optimize your landing pages with the right links, page design, relevant keywords, and a good user experience.
2. Pay Attention To The Presentation And Design
Your emails don't have to be overly fancy to attract users. However, you still need to pay attention to how it looks and is formatted, especially considering the user experience.
If your emails are crowded with too many elements, have unreadable font styles, or are slow to load up. Then, people aren't going to perceive as much value from it. After all, if the email is hard to read or it's bugging out, it's not going to help or entice subscribers to consume your content. So, make sure you're optimizing for readability and user-friendliness.
3. Send Out Valuable Legal Content
When you convince someone to sign up for your email list, they perceive some potential value in what you have to send them. You want to make sure you're delivering on the promise of your offer or landing pages. If you don't match the promised quality or value of the content people signed up for, your emails aren't really going to help your law firm marketing plans.
Email content with little to no value will get ignored or cause enough disappointment for people to just unsubscribe entirely. So whether it's a listicle, law firm updates, or legal news, you must ensure it's relevant or helpful to the type of audience subscribed to your email list.
4. Compose Catchy Subject Lines
As mentioned, you're competing with all the other emails your subscribers are getting in their day-to-day. Subject lines are the first thing people see when browsing their emails. So, you must make sure yours stand out enough to attract their attention.
The best way to do this would be to highlight the value of the content you're sending them. Basically, you want a preview of the content and emphasize how it will benefit the subscriber. Additionally, you want to ensure you're not writing subject lines that are too long, as most people don't have the time to read a long subject line when several other emails catch their attention.
5. Be Ready For Potential Conversions
The whole point of running a law firm email marketing campaign in the first place is to find and generate leads. So, when someone converts or responds to your emails, you need a set process to facilitate the conversion. Otherwise, you're just sending emails while missing out on the crucial generated leads you've worked so hard on.
Of course, all this includes quick responses. For example, if someone sends you an inquiry, you must ensure you respond within the day. Ideally, as fast as you're able to respond.
Bottom-line
Of course, there is no one way to implement email marketing for law firms. Instead, you need to adjust your strategy depending on who's receiving your emails, which cases you want to get, and what kinds of tools are available to you.
However, the above tips can apply to almost every email marketing strategy. You only need to add a few things to fully tailor-fit it to you and your law firm.
Author's Bio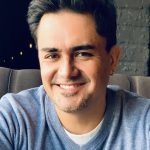 JC Serrano is the founder of 1000Attorneys.com, one of the few private enterprises certified to process lawyer referrals by the California State Bar. His marketing strategies have continuously evolved since 2005, incorporating ever-changing SEO strategies into lawyerleadmachine.com.
---