5 Blogging Mistakes Personal Injury Law Firms Need To Avoid
---
Legal blogging is an excellent law firm content marketing strategy. It is also one of the most accessible ways to implement it and gain great ROI. However, like most law firm marketing strategies, there's a right and wrong way to do it.
If you've already read up on the basics of legal blogging, you might not know that you can overdo things or make mistakes. These errors can lead to significant problems with your Lawyer SEO, including traffic loss and drops in the SERP rankings.
These consequences are crucial. Fortunately, you can recover by reoptimizing, editing, and re-doing the things where you made mistakes.
Here's a list of the legal blogging no-nos you need to avoid:
1. Rushing To Publish More Content
You might have heard that your Lawyer SEO will improve the more content you publish. However, this leads to newbies rushing to churn out as much content as possible.
Rushing leads to a slew of problems, including a drop in the quality of the content. You might miss basic grammar and spelling mistakes, forego essential details to get things out ASAP, and mistakenly use duplicate content and titles. You could reduce the possibility of making these mistakes by giving your (or your team) more time to write and edit your drafts.
Giving yourself more time to review your blog posts will also help you incorporate more and better keywords, spot keyword stuffing, and address possible UX problems like readability and formatting.
The general rule is not to produce as much as possible but as consistently as possible. If you can create high-quality legal content in two weeks, just make a reasonable schedule that allows you to post every two weeks without many delays. One high-quality blog post every 2 weeks is better than several low-quality ones that do more harm than good to your law firm SEO.
2. Stuffing Keywords
Keywords are great because they ensure that search engines and users find your content. However, inexperienced Lawyer SEO practitioners will put as many keywords as possible to seemingly increase the possibility of getting picked up by search engines.
However, search engines like Google know that people do this and have developed a much more intelligent algorithm that could detect these black hat practices. So, keyword-stuffed content doesn't do well in the SERPs, often considered unreliable or spam. But, even if you did it by mistake or out of inexperience, you still won't be exempt in the algorithm's eyes.
Most Lawyer SEO experts suggest you limit the use of one keyword to five to six times per page. Anything more than that might read as spam. After you've used a keyword seven times, find an alternative keyword that means the same thing. For example, if you've used "personal injury lawyer los angeles" five times, you can use "California personal injury attorneys" from there on out.
3. Not Citing Sources
You should link citations to your presenting data or reference a legal document or article. Citing your sources boosts the reliability of the information you're publishing. Audiences and search engine algorithms will look for these citations to gauge your content's reliability.
It would help if you linked to high-authority and trusted websites. Remember, linking to websites that aren't secure associates your pages with them. If you link to spammy, low-quality, and error-ridden sites, search engines will assume your law firm website is of the same quality, too.
So, check for domain authority, rankings, and spam ratings before linking to your citations!
4. Not Managing Your Backlinks
As mentioned in the previous section, your backlink profile can affect how well you rank in the SERPs. Therefore, aside from checking the sites your law firm links to, you also want to manage the ones that link back to you.
The association between linked pages works both ways. If you're getting backlinks from low-quality websites, it will negatively affect your rankings. However, you can use Google Search Console to look at your list of backlinks, check for possible low-quality ones, and remove and disavow them if needed.
That said, a few backlinks from low-quality sites won't hurt your Lawyer SEO. However, it's good to look out for malicious entities willfully sending you low-quality links from content farms and other unsavory places.
Some will try to bring other websites down when the competition gets too much. This is usually done by spamming low-quality backlinks to competing sites to get ahead. Regularly checking your backlinks will allow you to catch these suspicious links before they start negatively affecting your law firm website.
5. Not Auditing Your Performance
Not all law firm marketing strategies work for every law firm. Some keywords, content types, and topics won't do well depending on your niche, target audience, and location.
So, some things might not consistently do well at the start. But on the other hand, some blog posts will do well, while others barely serve to boost your ROI. So, you'll want to analyze the data of your legal blog and find what you're doing wrong and how you can improve it.
Some legal blog data to consider include:
Blog post rankings
Blog post traffic
Keywords
Topic
Delivery
Design
Your best-performing blog posts
Your worst-performing blog posts
You can then use the data to determine the problem and what you might need to change. For example, if specific blog topics aren't doing well, you might need to change your keywords or focus on other topics your audience likes.
The problem could also be the SEO. You could have issues with your backlinks, keywords, and CTAs.
In general, auditing is standard lawyer SEO practice and should be done regularly for legal blogs to do well. But, of course, even if your legal blog is doing fine, you could still use auditing tools to improve your ROI further.
Bottom-line
Running a personal injury blog is more than just writing things down and posting them on the internet. It needs to have a goal, meet your SEO needs, and satisfy your target audience.
It must also be constantly managed and reoptimized to ensure a consistent and long-term ROI. Otherwise, you won't maintain the traffic and attention your personal injury blog is getting.
Author's Bio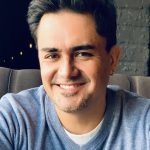 JC Serrano is the founder of 1000Attorneys.com, one of the few private enterprises certified to process lawyer referrals by the California State Bar. His marketing strategies have continuously evolved since 2005, incorporating ever-changing SEO strategies into lawyerleadmachine.com.
---