3 Simple Strategies For Marketing Your Mobile App in 2021
---
Are you planning to develop and market a mobile app this year? Remember that its success will depend on how well it provides value for your target users. Once you're certain your app will provide solutions for your target customers, you'll need to figure out how you'll persuade them to download, install, and regularly use it. These three strategies are key to developing and marketing an app that will see sustained growth in 2021 and beyond.
1 Develop What USERS Want, Not What YOU Want
Based on the apps you use regularly and consider your favorites, you're likely to have some firm opinions about what you believe users will want in an app. But don't enter the development phase using only assumptions about what you think makes a great app. You must first learn all you can about your target users to identify how they would decide what makes a great app for them.
Use Market Research to Learn About Customers and Discover Competitive Opportunities
You can begin by learning about your target customers' demographics. How old are they? Where do they live? How much disposable income do they have? Where do they work? Then dig deeper to discover their interests, habits, desires, and unfilled needs. The more detailed information you can gather about your users, the more prepared you'll be to develop messaging and media strategies to reach them.
Then study your competitors to see how they're performing with this particular group of users. Can you see where there may be opportunities to offer something they're ignoring?
When you spend time researching target customers and competitors, you'll have a clearer idea about what will serve users' needs in a way that stands apart from your competition. For example, we've been able to provide tremendous value for the teens who use our Zutobi Driver's Ed app by including a driving test guide with tons of practical tips and information that will help the students know what they are facing.
Determine Your Marketing Objectives
Your marketing plan exists to set goals and describe ways to achieve them. Make your goals specific and quantifiable, such as "X number of downloads within the first three weeks," or "Y number of monthly users two months after launch." When you define specific goals, you're better prepared to lay out strategies that detail how to reach them.
2 Develop Specific Marketing Strategies for Each Phase of the User Journey
After you've established your marketing objectives, you'll need to develop strategies for achieving them. A useful way to develop strategies is to visualize the obstacles you may have to overcome to reach those goals. Give some thought to what a user's potential journey with your app would look like. For example, the user may:
➤Begin with little or no awareness
➤Become aware and more curious
➤Search app store using your app name or relevant keywords
➤Download and install your app
➤Use app consistently
➤Use app less frequently
➤Stop using app or delete it
When you can predict which challenges you might face in your effort to meet your goals, it's easier to set strategies. Applying the user journey shown above, we can separate strategy into three distinct phases: Pre-launch, Acquisition, and Retention.
Pre-Launch
In this phase, your target user probably hasn't heard of your app, so aim to increase awareness of it with messaging that reinforces your top selling points. Create buzz and interest on social media, where you already have a captive audience for your brand. Since social media is made for sharing, it's the perfect platform to encourage your fans and followers to spread the word to their friends and associates.
Also consider using influencers, bloggers, and journalists that appeal to your user base to "sell" your upcoming app. If they have a large enough platform of followers, their endorsement could lead to a surge of downloads soon after launch.
Remember to give yourself enough time for this phase of the campaign. It may take a while for all of your marketing tactics to come together to achieve your awareness goal.
User Acquisition
Your target users now know who you are – or at least have an inkling that they are interested in an app like yours. Target them in the app stores with app store optimization (ASO). Identify the keywords that, when searched, will increase your ranking for results. When we marketed our Zutobi DMV Practice Test app for student drivers, we used ASO to determine which keywords would ultimately end up on our listing and in our description.
You may also want to use paid ads to target users on Google or social media. Pay-per-click (PPC) advertising allows you to fine-tune your targeting and pay for ads only when someone clicks on them. There are also opportunities to advertise in the app stores themselves.
And don't discount loyal fans and those who have already downloaded the app. Consider providing a referral incentive for each new user they sign up.
Retention
How do you keep users engaged with your app? Relevant and useful app content, meaningful features, and an overall perception of value will help you retain users. Head off decline by instituting a loyalty program where users can earn points for rewards every time they take an action in the app.
But how do you bring back the ones that have stopped using your app? In-app incentives – like free items or personalized content – may be enough to motivate lapsed users to sign back in. Push notifications are effective for delivering these kinds of incentives. Just don't overdo it or you may end up annoying your users or turning them off completely.
3 Update to Continue Providing Value for your Users
Consumers are fickle. Even if they're excited about your app when they first hear about it, there's no guarantee they'll remain loyal users several months after they download it. For sustained growth, you must continue to provide value. Closely monitor how users behave with your app and keep tabs on what's important to them. If you don't, they may turn elsewhere to fulfill their needs.
The onus is on the marketing team to keep track of your app's performance and to get insights as to why downloads may be declining or why usage has dropped. Here are a few ways to learn more about your users' behaviors and opinions so you can make informed decisions about how to continue providing value:
Integrated Mobile Analytic Tools – There are a variety of tools that monitor and track your app's performance after you install a small piece of code on your app. Rather than having to predict your users' journeys, these integrated frameworks will offer real-time data that shows exactly how they're behaving. When you can get a good read on what's working and what isn't, you'll be better prepared to make changes that will be meaningful for your users.
A/B Testing – If tracking data shows that users aren't tapping on a particular app feature, you'll probably want to replace it with one that they'll respond to. If you have a couple of options in mind, test them both with a smaller segment of your user base to see which delivers better results. Then roll out the winning idea to all of your users. A/B testing allows you to better understand your customers' needs before you invest time and money to update your app.
Reach out to Customers – Find out what your customers like (or what they're griping about) by asking for feedback on your social media pages and participate in online forums. Of course, one of the best ways to find out how customers feel about your app is to read the reviews on your app page. Respond quickly to feedback of all kinds (both positive and negative) and let your users know that it's your mission to make their app experience a good one.
Always Focus on your Customers
There are more than 6.5 million apps available in the Apple and Google app stores, and the number keeps increasing each day. Your ability to compete effectively will depend on how well your app is delivering on its promises. Commit to learning about your customers' needs, use marketing tactics that stay on strategy, and continue to track your users' experience through all phases of their journey with your app.
---
Author: Tim Waldenback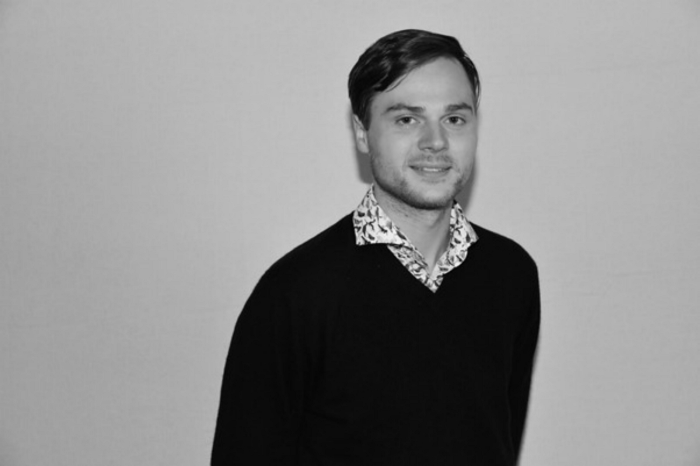 Tim Waldenback is the co-founder of Zutobi Drivers Ed, a gamified e-learning platform focused on online drivers education to help teens get their license. Tim founded Zutobi to make world-class driver's education fun, affordable, and easily accessible for all.
---