5 Effective Inbound Marketing Tactics that Drive Ecommerce Growth
---
Long gone are the days when you can simply blind-call a hundred customers a day, read them your sales-y script, and sell a product or two – because the modern customer will hang up before you've had the chance to introduce yourself. Nowadays, it's all about employing the right inbound marketing methods and tactics to generate quality leads, raise brand awareness, extend your reach across the online world, and inspire potential customers to become your loyal brand followers and advocates. 
Needless to say, achieving this requires careful planning and preparation, and it means that you need to forgo the traditional marketing mentality and embrace the way the modern customer thinks and feels. For growing eCommerce brands, inbound marketing is the most powerful weapon in their arsenal, so today we'll be taking a look at five effective tactics you need to use in order to drive eCommerce growth.
Build a strong brand identity
The Ecommerce industry is a competitive one, this should go without saying. However, when you take into account that the current growth trends predict that the total market value will exceed 6.54 trillion US dollars in 2022, you can really start to appreciate the need to create a more compelling brand narrative and identity in order to develop a stronger competitive advantage. Because if you're just another random eCommerce store in a sea of similar brands, then there's nothing to inspire your customers to stick around until the next big discount appears on your competitors' websites. 
With that in mind, there is an imperative for your brand to truly stand out in your niche. Start by defining the core values that shape your company. In this modern day and age, your brand needs to stand for something truly meaningful in order to capture the attention of its demographic. Make sure that your brand values align with the personal values of your audience. Next, weave these values into your brand identity, your messages, and content all around. And finally, tie all of this together in a compelling visual identity that the online audience will immediately associate with your brand and what it stands for.
Optimize your online presence for search engines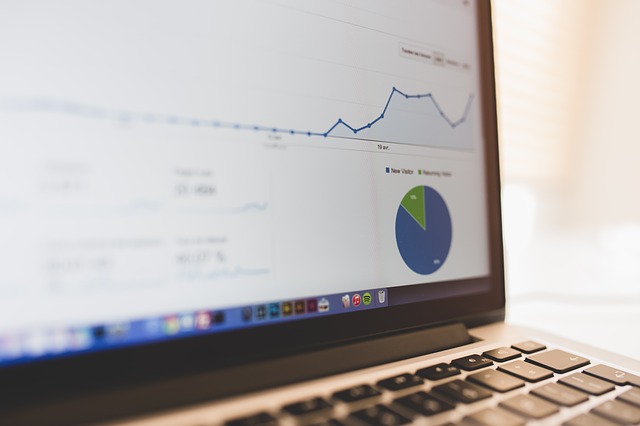 Of course, you can't expect people to find your brand online if your website doesn't appear in all of the relevant SERPs. After all, there is so much you can achieve with paid advertising or social media management. You need to focus on meticulous search engine optimization in order to get on Google's good side and show that you're worthy of the first results page, perhaps even the first spot in your niche.
If you allow your website to fall into the abyss that is the second page of Google, you will inevitably lose website traffic, brand recognition and reputation, and of course, revenue as a result. To avoid this, be sure to tend to on-page and off-page optimization, and of course, make sure you're running your store on the right eCommerce platform to improve your ranking.
Use the right Ecommerce platform 
Nowadays, there are many platforms that can support an eCommerce store. Some were made specifically with eCommerce in mind, some were built from the ground up to be used as eCommerce infrastructures, and others (such as WordPress) can be converted into eCommerce platforms with special plugins. It should go without saying, though, that choosing the right eCommerce platform will mean the difference between long-term success in marketing a number of other fields that directly influence the performance of your brand in the online market.
Modern Ecommerce platforms are equipped with the right set of features to support seamless store growth and expansion, they boast the latest data security measures to ensure data protection and privacy, and most importantly they are optimized for top performance. All of this is imperative if you are to create a powerful inbound marketing strategy and attract quality customers to your store. With that in mind, be sure to choose your platform carefully and upgrade if you need to. 
Invest in content marketing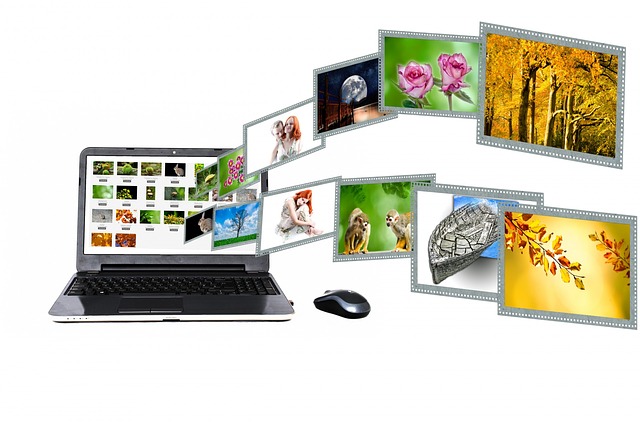 Running a successful eCommerce store s a 24/7 job and nobody would blame you if you simply decided to put some non-essential processes on the backburner while you focus on sales, advertising, and products. That said, it's important to understand that content creation is no longer a second-tier process for eCommerce brands. Quite the contrary, it's important that you fire up that content machine, start creating amazing articles, videos, infographics and more, and disseminate them across all relevant online platforms to raise brand awareness and reputation. In turn, this will inspire potential customers to visit your store. 
Don't forget about paid advertising
And finally, do continue to invest in strategic advertising on social media and relevant search engines, but with all of the aforementioned elements in mind. Weave all of these elements into your ad copy, analyze the performance of your sponsored posts, and invest in the most promising areas in order to position your brand in front of the right audience, and boost traffic to your website. Keep in mind though, your ads will only bear the desired fruit if they lead the customer to an amazing landing page, be it a blog post or a product listing.
Wrapping up
Ecommerce is becoming more competitive with each passing year, so it's imperative that growth-oriented brands shift their focus from traditional, sales-y marketing tactics to inbound marketing methods that will, in turn, the consumer's attention from the product to your brand. This way, you will be able to create a deeper bond with your audience and build an ever-growing community of loyal brand followers and advocates.
---