13 SaaS Growth Marketing Strategies That Help You To Grow Faster [updated]
---
Have you been looking for SaaS marketing strategies that can help your business grow faster?
The SaaS industry is one of the fastest-growing industries in the current era. With so many Saas products coming up, it becomes difficult to choose which SaaS product is best for you.
If so, then this post is a must-read. In it, we will cover 12 Saas growth marketing strategies that can help you to generate more leads with ease and increase your conversion rates.
These SaaS marketing strategies are guaranteed to work if they are implemented properly!
What Is SaaS Marketing?
The term SaaS is an abbreviation for the phrase "Software As A Service". The marketing techniques you employ to promote and sell your software to other firms and businesses refer to saas marketing.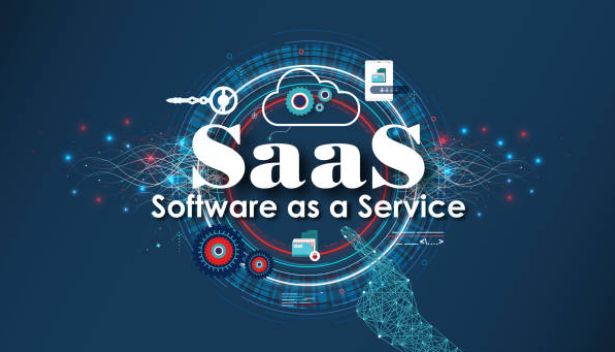 The goal of a saas marketing campaign is to promote SaaS products, assist in the development of leads, and enhance sales.
Despite the fact that SaaS firms, like other types of enterprises, typically operate on a subscription basis, they are still vulnerable to customer attrition. They must give excellent, continuous value to their clients, or else they will churn and become unprofitable.
So, what are the twelve SaaS marketing techniques?
Top 12 SaaS Growth Strategies
Here are the numerous methods to promote your SaaS service online.
1) Embrace Content Marketing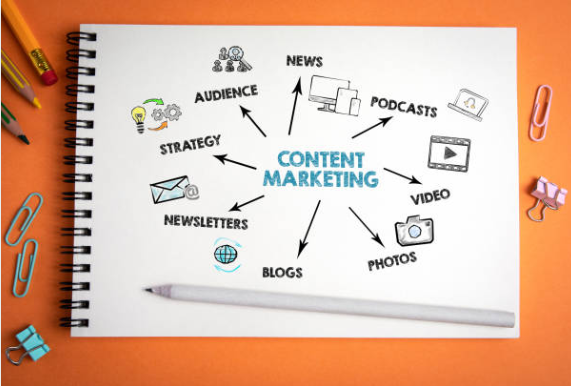 Content marketing is all about providing value through informative blog posts, videos, podcasts, etc., which will help increase brand awareness and drive traffic back to your website.
Blogging is a popular way to market your business. It can help you rank higher in search engines. To do this, make sure your content is written with keywords in mind. For example, focus on SEO (search engine optimization). This includes things like unique content, descriptive titles, and meta descriptions.
It's critical to remember that content is king and can provide you a significant competitive advantage!
2) Offer Free SaaS Trials
Free trials are a straightforward strategy to encourage qualified leads to test your software or platform. Providing a free trial for SaaS products has loads of advantages while requiring minimal or no investment.
You can show the benefits of your product with a free trial. It is much easier for you to convince people to buy your product once they are using it. The most important thing is that you have an approach that will make them want to buy at a later date.
3) Pay Attention to SEO for Lead Generation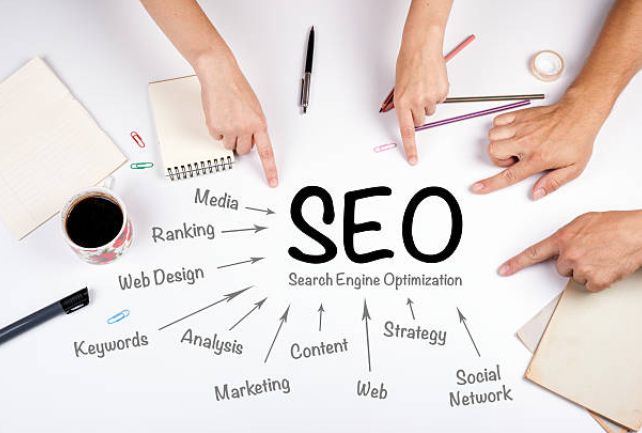 The most significant element of a successful marketing effort is SEO.It is important to have a website that has good SEO. One of the best ways to get organic leads for your company is by optimizing your website, images, and metadata with keywords that people are looking for. You can also get more visitors to your site by building quality backlinks and referrals from other websites.
This is a highly effective and low-cost approach to generate leads for your SaaS business so don't overlook it!
4) Give Detailed Pricing Plans
Detailed pricing plans also give you two key benefits:
1) Increase conversion rates. It is important to provide your customers with detailed information about the pricing plans that you offer. It will increase the conversion rates because customers will be more confident in their purchase decision as they will know how much it costs and what they get for their money.
2) Decreased sales costs because sales reps won't need to spend as much time on the phone with people because the detailed pricing page will answer all their questions.
5) Get Your SaaS Product in Third-Party Review Sites
Third-party review sites are a great way of building visibility and trust with prospective customers. Not only do they help to increase your online presence, but also offer you the opportunity of being featured as a Saas expert in front of targeted audiences.
6) Enhance Your Call To Action
When writing your call-to-action, you should always keep in mind that this is the action you want a visitor to take.
For Saas products or services, it could be downloading a free trial of the product or signing up for free consultation. Just make sure that whatever your CTA is asking for, there's no doubt it's actionable.
When you design your Saas landing page, the CTA button color should be something that stands out. This makes people click it right away.
7) Use the Power of Referral Marketing
In the SaaS industry, marketers utilize incentives to encourage existing consumers to suggest their friends and relatives for SaaS goods and services.
This will not only increase your customer base but will also improve your brand image among the target market as well as non-targeted people.
People will be more willing to use your service if they see positive comments. The more people who hear about it through word of mouth, the higher chance it has of succeeding because potential customers are afraid to buy from Saas startups and prefer buying from brands they trust.
8) Refine PPC Campaigns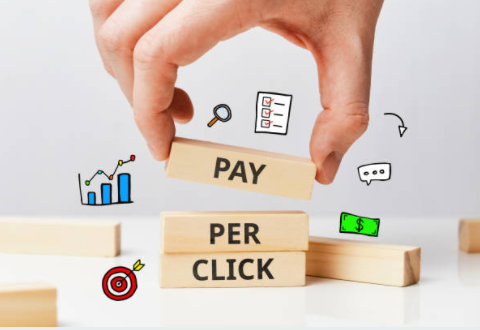 (Source: https://www.istockphoto.com/en/photo/pay-per-click-ppc-modern-method-of-promoting-advertising-on-the-internet-gm1297866069-390879394)
PPC or Pay Per Click campaigns are a great way to generate leads fast, but the key is refining them so they only bring you high-quality traffic.
You can do this by setting up conversion tracking and looking at which keywords or ad groups aren't converting well and cutting those out of your campaigns.
That will improve your lead quality, and it's usually an easy fix.
9) Set Up Product Tours
Set up product tours on your SaaS website to educate new customers about the Saas features and how they can benefit them.
However, you should first survey your target audience and find out what they would like to know before making a purchase. This will also help increase their trust in buying from you as well as show that you value customer service and trust with your customers.
10) Keep Sign-ups Easy and Short
Keeping sign-ups short and simple will increase your conversions by reducing drop-offs at key points during the signup process like when someone has to give their credit card info or enter in an email address.
11) Conduct Business Networking Events
Networking is a great way to get the word out about your SaaS product, especially if you're targeting small businesses or entrepreneurs that may not be as active online.
You can conduct networking events yourself by setting up booths at trade shows and other business-related events, or you can hire a marketing company to help with event planning and promotion.
Networking is one of the most effective Saas growth strategies because it's all about face-to-face contact which helps build trust in your business.
12) Improve Your Customer Experience
Creating an exceptional customer experience has always been the key to SaaS success.
So, if you're looking for a SaaS growth strategy that will keep customers happy and coming back again and again then it's all about improving your customer experience throughout their lifecycle with your product.
Not only does this help create better SaaS conversions but it also reduces current customers from churning which means higher SaaS retention.
13) Outbound Outreach
Many businesses give outbound outreach a go but fail because they didn't try hard enough to get it right. If done well, it's a great growth channel that can almost instantly add to your bottom-line revenue.
Getting a well-researched list or database is responsible for 70% of your success with cold email. Don't use existing services that will sell you leads but put effort into your own data mining.
Make sure you have a crystal clear understanding of your Ideal Customer Profile, your Unique Selling Points, and how they apply to any of your customer segmentation. This understanding forms the basis of writing copy that will convert.
Get the technical setup right. You want to automate as much as possible by using an outbound automation tool. Consider using a look-a-like domain to protect your real domain.
Use other channels to complement email. Set up automated LinkedIn outreach or consider simultaneously targeting your lead database with Paid ads on Facebook or LinkedIn.
Bottom Line:
Marketing is all about developing connections with potential clients and converting first-time visitors into long-term customers.
The 12 growth methods have been effective in improving ROI, increasing client base, and enhancing customer retention. Make careful to keep track of the efficacy of these strategies so you may continue to optimize them for even better results.
Don't be scared to test new methods and see which ones work best for your company.
In the end, achieving success as an online business requires a lot of hard effort and dedication.
Author's Bio:
Ayhan K. Isaacs is the founder of Growth Rhino. He has been working with high growth companies for the past 5 years and loves helping them grow using cold email outreach.
---