10 Go-To-Market Strategies for B2B Tech Startups
---
For all B2B tech startups who want to make a noisy entry into their target market, opting for an effective Go-to-Market strategy is mandatory to promise long-term, sustainable, and scalable growth opportunities. Therefore, when we talk about opting for a to-the-point Go-to-Market strategy, you need to take a rational and tested route to create upheavals in your competition.
The rapidly growing and changing needs of B2B customers have changed the opportunities and potholes for new businesses in the tech-driven world. You need to bare the responsibility of continuously trying and testing new methodologies and initiatives before making an entry into your targeted niche.
This article will discuss some impactful Go-to-Market strategies for B2B Tech businesses that are ready to make their debut in a highly saturated and competitive market.
What Is a Go-To-Market Strategy?
Source: Canva
A Go-to-Market or GTM strategy is a roadmap that defines the way you introduce products or services to your target audience or make a debut to the market in the most impactful way. It has a significant impact on the overall success and growth of your business.
Therefore, this is something that you must consider noteworthy before launching your B2B tech startup or its solutions in the competitive market.
10 Proven Go-To-Market Strategies for B2B Tech Startups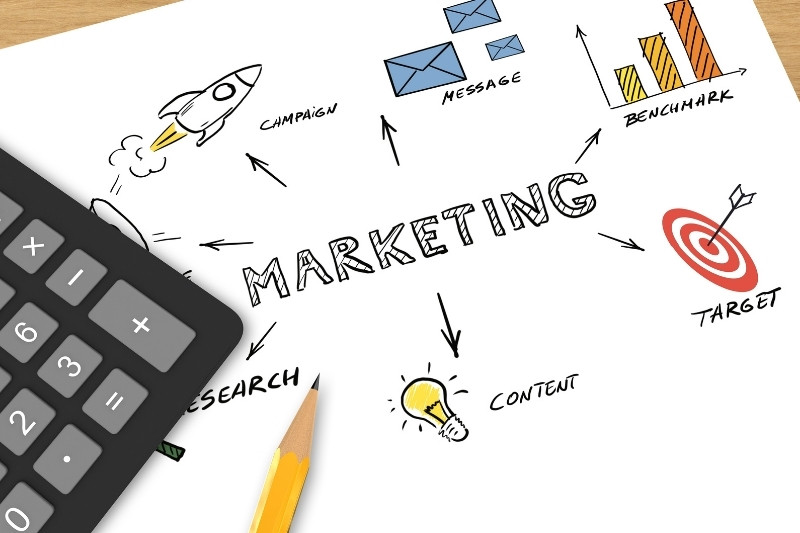 Source: Canva
We have compiled some renowned and most-opt-for Go-To-Market strategies for B2B tech businesses to place a firm step in the market for the first time or launch their new products or services.
1. Roadmap for a targeted growth
A comprehensive and well-researched strategy that includes your goals and market competition serves as the foundational base for all other Go-to-Market strategies.
The final piece of document that highlights key points of your growth campaign must match with the short-term goals, long-term goals, motivation, and value propositions as well as signified budget and practical implementations.
It's the perfect stage to set up everything linked with your tech startup before making a move to the market.
2. Create a detailed value proposition
It's mandatory to evaluate the practicality, benefits, usage, and value proposition of your products or services that match the expectations and needs of your target audience.
You can unlock new avenues to effectively engage B2B prospects by clearly highlighting the uses, perks, and value of your solutions. To make this step successful, assessing and identifying your ideal customers is vital to offering solutions for their problems and diverse requirements.
Creating a compelling and comprehensive value proposition document allows you to get a rich idea of all such factors. It can further assist you in pushing the right solutions toward the right prospects.
3. Analyze & compare your market competition
Doesn't matter how relevant or extraordinary your B2B tech solutions are, there are always a variety of alternative solutions in the highly competitive market.
To stress the importance of your offerings, it's mandatory to evaluate the USPs and features of your competitors' solutions to gain a competitive edge over them. By doing so, you can assess and revamp your business strategy without getting distracted from underestimated or overestimated competition.
Using data visualization tools to evaluate the potential of competition in the market, you can easily find and resolve potential downsides of solutions & marketing strategies.
4. Opting for a right target audience
To improve and maintain the ROI of your business up to a notable benchmark, you need to refrain from opting for blind marketing tactics.
A rational and informed approach starts with finding the specific pain points of your prospects that you want to resolve with your products or services.
Therefore, it is extremely vital to focus on your target audience that is more likely to purchase your B2B tech solutions. The number of growth opportunities can be easily determined by the size of your target market.
5. Customer experience over sales
Normally, most SDRs repeat the same mistake of making irrational sales models and turning your brand identity into a sales-hungry business. It can significantly worsen the customer's lifetime value (CLV) of your brand.
Therefore, it is always recommended to direct your efforts towards making viable solutions for your B2B prospects and improve their sales journey with your brand.
For instance, you can reveal your B2B solutions as a game-changer for your prospective business by educating them about the horizontal and vertical usability of your products or services.
6. Using proven Go-to-Market strategies
There is a wide array strategy that you can leverage before making a debut in the B2B tech industry. Consider the following Go-to-Market strategies before making an entry into the market.
Differentiated – To make sure you focus on pitching your products or services by highlighting some unique features that your competition fails to offer.
Dominant – It allows you to engage and nurture customers belonging to different industries with varying needs or expectations. You need to highlight the use cases and benefits of your B2B solutions that match their interest and requirements.
Discrete – It helps you in targeting the audience having a very tight set of scope and requirements for their business model.
Disruptive – This strategy assists you to target a supersaturated market. For instance, you can use an aggressive pricing strategy to offer cheaper solutions compared to your rival brands while offering the same or better quality with more features.
7. Reassess your pricing models
It's obvious to revise your price models consistently by considering the FOREX rates, inflation, and the pricing models of your rival brands.
For B2B tech startups, the price models can be based on per user, per storage, per month, and different versions with a set number of features. Always choose the pricing model that well suits your product line, market expectations, ongoing trends, and business model.
8. Using the right KPIs to measure performance
It is recommended to opt for the industry-recommended KPIs or metrics to assess the performance of your business. Use different KPIs and parameters to measure the success, growth rate, and performance of your B2B tech startup. The KPIs you chase may vary depending on the nature of your business, department, and domain. Some of the effective KPIs include:
Customer Acquisition Cost
Engagement Rate
Conversion Rate
Customer Lifetime Value (CLV)
Return on Investment (ROI)
Return on Ad Spending (ROAS)
Customer Churn Rate (CCR)
Organic Traffic
Paid Traffic
Bounce Rate
9. Choosing the appropriate CRM platform
Your CRM can either make or break your go-to-market strategy as they help you in attracting, nurturing, and building rapport with your prospective customers.
Therefore, a well-researched and practical decision is vital for choosing the perfect CRM for your tech startup. In today's time, all modern businesses are using cloud-based CRMs such as Hubspot and SalesForce.
10. Brand Awareness & Demand Generation Campaign
Developing and publishing an engaging and purposeful brand awareness campaign to attract and convert your prospective customers is vital for the success of your business. Craft informative and valuable content for your B2B prospects to keep them intact with your brand.
Once you capture the interest and attention of your prospect with your brand awareness campaign, you need to nurture them into sales-qualified leads.
For maximum reach and engagement, do share your content on social media platforms to interact with the diverse user base on platforms like LinkedIn (the most preferred medium for B2B marketing followed by Twitter and Facebook).
Don't forget to maintain your brand tone and messaging consonant across all social media accounts or pages that must align with the content on your business website.
Conclusion
You need to be more adaptable and flexible with trying new ideas and avenues to craft a unique Go-to-Market strategy for your B2B tech startup. Adaptability is the key to thriving in the evolving market full of competition and alternate options.
If you are still unsure about your go-to-market strategy, you should outsource your marketing activities to a reputable product marketing agency like Chasm. They have prior experience assisting tech start-ups in making their initial moves in the industry with maximum growth opportunities.
Author Bio
Rohail Abrahani, by profession, is a Digital Marketer and Analyst. Since 2012, he has been operating in SaaS B2B and B2C. Moreover, he holds an MBA degree in Marketing. He also likes to write about the Internet of Things (IoT), Artificial Intelligence, Machine Learning, and other emerging technologies.
---