10 Ways To Optimize Your Lead Generation Strategy
---
As a marketer, your first goal is to generate leads that will result in successful sales for your company. The bigger the number of qualified prospects you generate, the higher your sales will be. When there are so many rivals, turning strangers into consumers using great global marketing methods appears to be a daunting challenge. Here, we'll show you how to optimize your lead generation strategy. 
Why Lead Generation is Essential for Your Sales Growth?
The quantity of leads you produce has a direct impact on the number of sales your company generates. As a result, your company's market existence is significantly reliant on your attempts to generate new leads and potential customers. You should have a competitive advantage compared to your competitors and focus on it creatively in all of your actions.
To target qualified leads, you'll need a thorough and specific understanding of your prospects before you start lead generation. You should conduct research into your prospects' preferences, needs, behaviors, demographics, and other factors. Using the data, you can devise far more effective lead generation strategies.
What Are Some of the Lesser-Known Ways to Generate Leads?
The first and most important phase in the conversion funnel is lead generation, where your brand image is solidified. However, it is possible that your lead generation strategies have failed for a variety of reasons. In such critical situations, you should inject some inventiveness and creativity into your strategies.
Content marketing stands out among the several inbound and outbound marketing strategies available. The reason is that it has a very high Return on Investment (ROI). Furthermore, having a professional content team makes content creativity much easier. Here are three lesser-known methods for generating leads through creative content.:
1. Create Podcasts
Creating podcasts is a great move by your content team that can generate a lot of leads. One good idea for your podcast can be an interview with the best of your professional clients. There are two benefits about an interview-based podcast. Firstly, it allows you to highlight the client's satisfaction. Secondly, it can attract new leads. Branded podcasts have a strong potential for generating leads because they give the listeners a sense of certainty.
Here are the ways you can promote your podcast: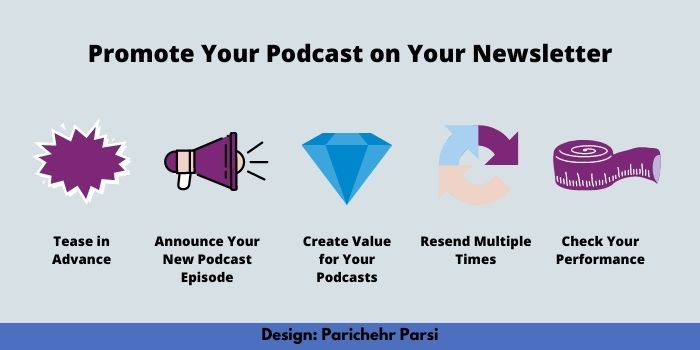 2. Create a Digital Booklet
Another lesser-known way to generate leads is to create a digital booklet. A digital booklet can be an ebook, a handbook, or a report. However, when creating a lead magnet like digital booklets, the rule of thumb is that it must be incredibly captivating. Your digital booklet can contain images, graphs, diagrams, infographics, to hand in the interactive textual content. These features inspire your prospects to interact with your digital brochure.
3. Write Guest Posts
Guest blogging is a great way to generate new leads for your business. Find other B2B businesses in your industry. Check with them to see if they are open to guest blogging collaboration. Then, define a title, some related keywords, and start writing a guest post. However, the most important thing that you should do is to insert your own links in the article. So, you increase the number of visitors to your website. In other words, you generate leads for your website.
If you do not have enough time or expertise to scale your website through link building, you can easily outsource it to the experts.
How to Optimize Your Lead Generation Strategy?
Here are the top growth hacks that help you optimize your lead generation strategy.
1. Perform Email A/B Testing
A/B testing compares two variants of a strategy to evaluate which one is more effective. A/B testing is a technique for evaluating websites, apps, emails, and social media initiatives. If you want to invest in email marketing for your lead generation strategy, you should perform A/B testing to see if your emails are really working. Email marketing is primarily concerned with the content management of the emails that you send to your list of recipients. A/B testing is required to determine which subject line and body would work better.
The question that arises here is how to assess the effectiveness of your email marketing campaign using A/B testing? The answer is easy: by analyzing the analytics of your emails. Metrics like the open rate, the response rate, button clicks, etc. should be checked. Having evaluated these metrics, you can develop an efficient email marketing strategy and generate as many leads for your funnel as you wish.
2. Create Worthwhile Content
How would you demonstrate that you are a professional in your industry to attract more leads? One method is to run content marketing campaigns and distribute white papers, case studies, testimonials, ebooks, webinars, and other content to your target audience.
If you're having trouble with this, start by writing SEO-friendly blog posts that cater to the demands of your target audience. If you want to target a local audience, use local SEO. Keep track of the most popular blog posts and turn them into a white paper or eBook. Then, to attract more leads, post the final result on your website and cross-promote it on social media or via email.
3. Use Word-of-Mouth Referrals
Making the most of your clients is one clever strategy to generate more leads for your organization. Turn your customers into brand ambassadors and referrals. One way to do this is to increase the number of people who sign up for your service by asking them to invite a friend. You can incentivize the invitation process by offering some benefits.
People prefer to use a product or service that their friends recommend, thus this idea has a good possibility of succeeding. According to statistics, word of mouth influences 74% of purchasers. In general, word-of-mouth marketing is more effective than sponsored advertisements on many platforms.
4. Segment Your Newsletters
Regularly sending out newsletters has two advantages. Firstly, it reminds your customers of you because they keep receiving your newsletter email in their inbox. Secondly, it demonstrates that your company is continually evolving and that you are keeping customers informed about new developments. However, you should take special care to ensure that your newsletter is designed to fulfill the demands of your target audience. Consider multiple segmentations for your newsletter to ensure that you deliver relevant content to your clients.
5. Create Ultimate Guides
Develop ultimate guides for the themes that are most searched for in your niche as another approach to create appealing and engaging content to acquire more leads for your business. Creating ultimate guides has two benefits:
First, you can produce a large number of fresh leads by having them search for the problem that your ultimate guide solves. Second, when your website's traffic rises, you'll gain a higher search engine ranking, which is excellent for your company.
Look at this example by Eevi Jones website: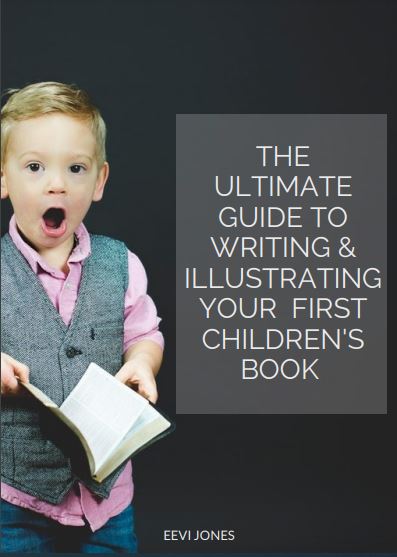 6. Include Live Chat
Live chat is an excellent approach to keep your customers happy or generate additional prospects. Consider the new website visitors who see the live chat appear on their screens. This would give them the impression that they would be heard at any moment rather than having to wait hours. As a result, it's a guarantee that someone will be available to assist your customers with any new issues that arise as a result of their use of your products or services.
Here is an example by Top Bloemen, an online shop for flower delivery in the Netherlands: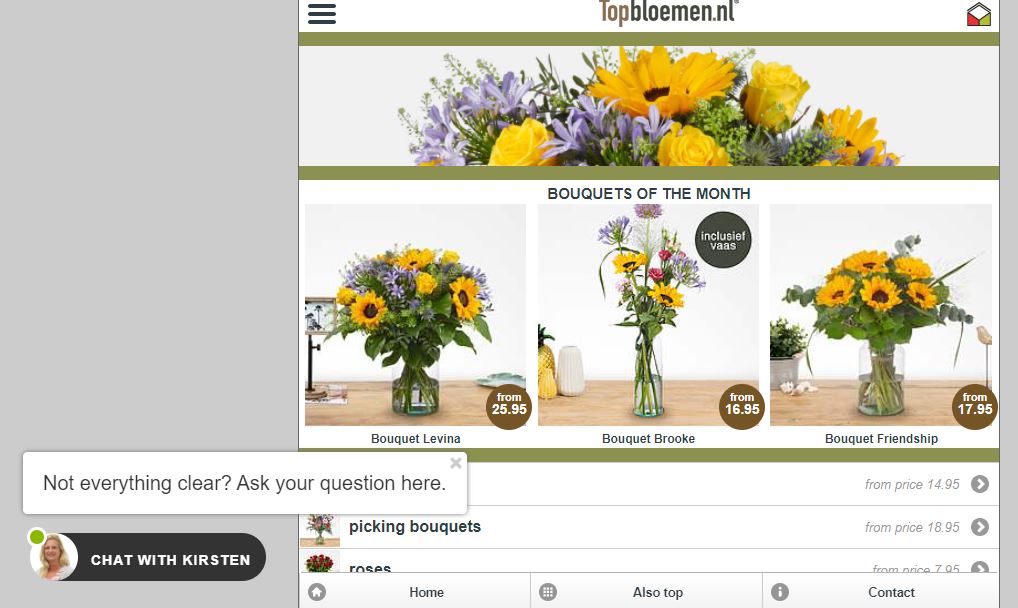 7. Invest in Influencers
If you're ready to spend money on optimizing your lead generation, you can start cooperating with influencers. Influencer marketing can be cost-effective when it comes to promoting your business. They can promote you on their social media, contribute a post to your blog, or attend your webinars as a guest.
8. Add Free Trials for Your Services
Free trials are the free versions of the services that you provide in order to create leads. Free trials can help you generate a lot of fresh leads because many people like to try a product or service for free before purchasing it. If the free trial demonstrates that the service is worth the money, they will pay for it once the trial period has ended.
Here is an example of a free trial by AiSchedul, an Instagram content scheduling tool: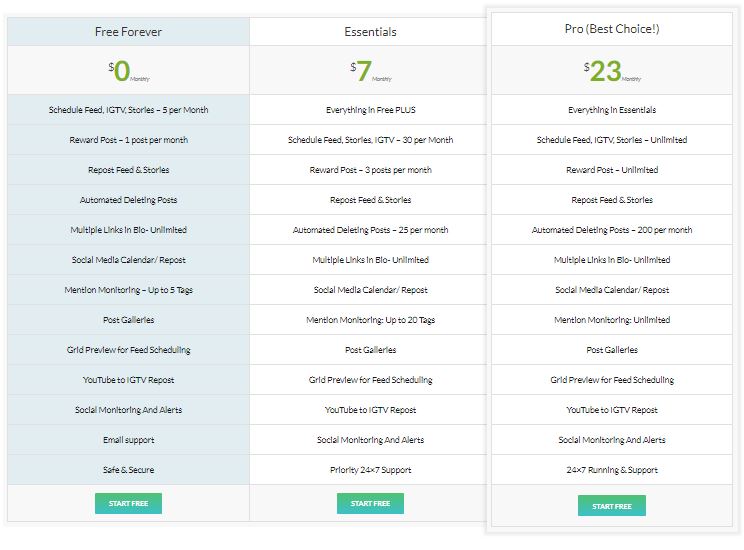 9. Simplify the Website Design
You should remove as many roadblocks as possible on the approach to converting your leads. One of the impediments is your website's sophisticated UX/UI design, which confuses the new leads. If new leads get lost on your website and can't find what they're looking for, they'll quit and probably go to your competitors' websites, which may be considerably more user-friendly.
As a result, simplify your website and shorten the path to the final steps that your produced leads should take.
10. Use Social Media
Because social media users are growing significantly, using it to market your business and create leads is a sensible decision. Let's take Instagram as an instance. You may generate a lot of leads for your business if you work on your Instagram content plan and create appealing material as well as a solid profile. If you do not have a large follower base, you can use a 1000 free Instagram followers trial and get 100% organic followers. Also, to market your business effectively, you can make use of social media marketing tools.
Conclusion
The tips listed above can help you in optimizing your lead generation strategy so that you can improve your business and increase the number of leads you generate. Read them, put them into practice, and watch your business grow gloriously. Wish you the best of luck!
Bio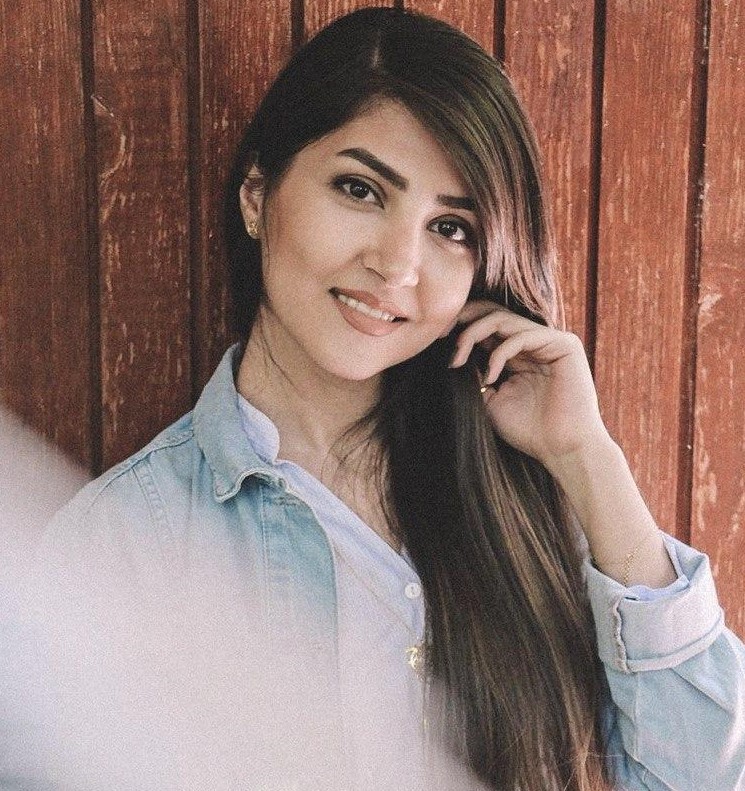 I am Parichehr Parsi, co-founder of SEO Builders, and a freelance content creator and link builder. I currently write for digital marketing websites. I love reading, writing, and doing research.
---