10 Effective Social Media Management Tools to Improve Your Social Presence
---
Social media platforms provide the perfect way for companies to reach their target audience. However, the crowded social media space today makes it difficult for many to breakthrough. Selecting the best resources can help to successfully manage your social media campaigns so that you can reach the target market.
The most effective management tools for your social media will keep on changing to remain up to date with current trends. They'll also save you a lot of time through a variety of tools they offer, such as tracking, giving your ideas for new content, and post scheduling. 
These 10 social media management tools here will help you in streamlining social media strategy for your company and help it to be successful in achieving your goals.
1 Hootsuite
Hootsuite is among the oldest and most popular social media management tools. The tool has a wide user-base nearing the billion mark since its launch in 2008. 
There are a variety of functionalities offered on Hootsuite like content curation, post scheduling, team collaborations, and tracking social media activities. It offers a single dashboard to manage all your social media content. 
It also offers a platform to train users on using its tools alongside social marketing. Reporting is another great functionality of this tool that shows you key metrics on different social media platforms such as Instagram, Facebook, and Twitter. You can get these reports in different formats, such as pdf and CSV. This tool comes with a limited free plan for a single user.     
2 Buffer
Buffer is an intuitive social media management tool that allows you to easily integrate social media platforms such as Facebook, LinkedIn, Twitter, and Instagram, among others. It stands out mainly because it makes scheduling easy so that users can publish content on several sites at programmed times. 
Buffer also makes it easy for social media marketers to publish content through their browser extension that's available for Safari, Firefox, Opera, and Chrome browsers.
Offering a free plan for starters, Buffer allows users to track their engagement and the performance of their posts across the different social media platforms it supports. However, you only get to add one social media profile on the free version. Among other features of this web app include an RSS feed to help in publishing your blogs and allowing you to add team members. 
3 Canva
Canva makes your social media management better by allowing you to use them over a thousand layout templates to design presentations. 
The use of well-designed graphics makes it easy for pro-marketers to create attractive images to market on social media platforms such as Instagram and Pinterest. The ease of designing logos and infographics makes it easy for users to manage their social media visuals.
Marketers will find this tool's infographic functionality very useful since it comes with a drag-and-drop interface. It's also possible to download your modified infographic, but you'll get a small charge to download it in high-resolution. 
You can also download your design on Canva and share or print the completed product with your target audience. You can test this tool's functionalities using its free plan.  
Canva is not just for digital marketers. If you are a student, it proves to be an effective tool to use for your college assignments. For visuals, creating presentations, etc., it helps you in a multitude of tasks. And if that also does not work, you can get online assignment help from dissertation writing services who have subject-expert writers to work on your assignments. 
4 CoSchedule
CoSchedule is a social media management tool well-known for its calendar feature that allows pro-marketer to organize and schedule their social media posts. 
It's the number one marketing calendar that makes it easy for you to track all your company's marketing efforts, besides coordinating your work with your team. It provides a one-stop solution for managing your social media posts, blogs, meetings for projects, and email marketing. 
Among the social media platforms that you can integrate on CoSchedule include Twitter, Pinterest, and Facebook. You can save a lot of time and boost your company's productivity by connecting all your social media platforms. You can also organize your workflow through CoSchedule's automatic calendar creation.  
5 Sendible
Sendible makes it easy for marketers to manage their tasks and share content on social media platforms quickly. You can edit your posts on various platforms using this tool's compose box. 
Sendible also allows you to schedule your content using its interactive calendar. It has an RSS feature that allows you to automatically publish content across your social media platforms over regular periods during the day. 
This tool comes with a reporting feature that gives you a snapshot of the performance of your posts and social media platforms. It also allows you to use the pre-designed layouts to create your report. 
You can connect your Facebook, Twitter, Instagram, Pinterest, and YouTube with Sendible. With a range of pricing plans available depending on the services and users you need, Sendible is the perfect tool for agencies. 
6 Google Analytics
Google Analytics is among the most effective tools that you can use for digital marketing in 2020. It's also among the best tools to use in managing your social media to improve your social presence. It comes with many functionalities that allow one to not only drive traffic to their site but also convert visitors to potential customers.
It allows you to gather a lot of data regarding the type of traffic you receive, which posts drive traffic and conversions. You can also use Google Analytics to track the performance of your posts and generate reports. Moreover, you can integrate it with other tools in your arsenal to create a powerful social media campaign. 
7 MeetEdgar
MeetEdgar allows you to increase your brand awareness by offering a unique way of scheduling and sharing content with your audience. While other great tools schedule and post your content for you, this tool goes the extra mile to re-share your most relevant content to your target audience. 
Besides post scheduling, the other functionalities you can find on MeetEdgar include the ability to manage several social media platforms, URL shortening, and auto-refilling queues. You can also use this tool to save time through direct video uploading. You can integrate it with your Facebook, Instagram, Twitter, and LinkedIn. 
8 Sprout Social
Sprout Social combines a variety of features that you can find on other social media management tools to help you improve your social media presence. It's engaging, allows you to publish content, get analytics for your social media platforms, and monitoring among many other features. 
It has a browser extension, web and mobile app that makes it easy for marketers to schedule, queue, and publish content across Facebook, Twitter, Instagram, and LinkedIn.  
Other functionalities that marketers can get from Sprout Social include reporting and analytics. These provide insight into the performance of your content across the different social networks. 
You can also use this tool to track the performance of your team members, including their overall engagement with customers. There are four different subscriptions available with this social media management tool. Each subscription has a limit to the number of users and comes with different features.
9 TweetDeck
TweetDeck is an engaging social media management tool that gives you the ultimate experience for your Twitter accounts. It offers a dashboard that allows you to view and manage several accounts. The tool allows you to view all your mentions, trending hashtags, direct messages, and favorites in a single timeline. This tool also allows you to filter words or tweets that you want to see from users.
This tool also allows you to schedule and post your tweets, depending on the time you've set. It's a great tool to use if you're managing several Twitter accounts and allows you to edit each tweet before publishing. Nonetheless, this social media management tool doesn't come with analytics of the reporting feature.
10 IFTTT
IFTTT, also known as "If This Then That," provides marketers with a very creative platform to effectively manage their social media accounts. 
The tool provides a connection between a variety of social networks, including your apps and devices to give users new experiences. It makes it easy to create instructions across your connected social networks. 
This free tool not only automates the sharing of content across your networks and sites but links all services through a trigger and action functionality. For instance, if you post content on your Facebook or Instagram, you can automate the tool to also post the same content on your Twitter. 
ContentStudio is a content and social media marketing tool to increase social media presence and post consistency. It allows you to find trending content across the web, curate it and share it across all your channels.

The social channels included are Facebook, Instagram, Twitter, LinkedIn, GMB,  Pinterest, Youtube, Tumblr, WordPress, Medium. 
The social media scheduling comes with an editorial social media calendar where you can visually manage and move your scheduled tasks easily. 
This tool also allows you to manage and categorize your DM's of all social channels at one place i.e Social Inbox.
Besides bulk automation and scheduling, ContentStudio is known for its unique Evergreen campaign feature which allows you to publish your favourite and Top performing blog posts at set intervals.
Social media analytics and reporting is another strong feature of ContentStudio with an upcoming integration of competitor analysis. 
Conclusion
There is a wide variety of tools available to marketers to help them in managing their social media platforms. The effectiveness of these tools will not only help in improving your social presence but also provide the best experience to your target audience. The above tools will help you in creating high-quality content and increasing traffic to your social media. 
Author Bio: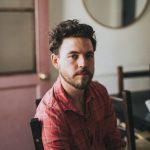 Scott Mathews is a blogger, academic writer and editor working as a freelancer for different writing services and popular websites. His writing skills come from years of experience and workshops that he attends from time to time. In his free time, he shoots tech-related YouTube videos and volunteers for various green planet related drives.
---