Why People Don't Open Your Emails – and 3 Tips to Increase Open Rates
---
What was the open rate on your last email? What about the previous one? If you're starting to feel like your metrics are declining, it may be time for a change of strategy. Maybe your content can be even better, or perhaps your email list needs an update. First, let's see what are some of the reasons why people don't open your emails, and then see how you can increase your open rates.
Why people don't open your emails
Email marketing is a bit more complex than it seems at first glance. You'd think anybody can send a batch of emails and connect with thousands of people within minutes. That's true – the power of email is undeniable. 
The number of worldwide email users has topped 3.9 billion this year, according to The Radicati Group. Also, 91% of marketers say email is "extremely important" to their content distribution strategy. 
If you're one of these marketers, you want people to open your emails. And when too many of them don't, it's time to investigate the causes. 
Is it my email list?
It may be. Data decay is inevitable: every email address you gather is at risk of becoming obsolete and risky sooner or later. Here are just some of the reasons.
Invalid, spam trap and abuse email addresses
people either change jobs or they switch to another email provider, so their old addresses turn into dead ends. Those invalid addresses will bounce, so you can remove them from your list right away. 

others will turn into

spam traps

and affect your sender reputation. Internet Service Providers (ISPs) and blacklist providers often use abandoned email addresses to lure in spammers and block them. You're not a spammer, but hitting a spam trap may get you mistaken for one.

then, some of your subscribers may have expressed interest in your messages for a while, but now find them irrelevant, so they mark you as spam. These are called "abuse emails" and, again, they tarnish your sender reputation. 
Typos, catch-all and disposable email addresses
Some email addresses are bad to begin with:
typos happen to all of us, so even when they want to be on your list, people may mistype their email address. While the new signup makes you happy, what you're in for is a sure bounce. 

also, some of the subscribers you get may already have a habit of marking emails as spam. You don't know that until you get their first complaint – but it's too late because ISPs have already taken notice of your behaviour.

then, there are catch-all, role-based and disposable email addresses. They may be lurking in your list as we speak and sabotage your email marketing efforts. 
All these addresses are risky to your sender reputation, and your reputation influences your overall engagement. ISPs use it as an indicator of how you conduct email marketing. 
Are you a legitimate sender? 
Do you follow best practices? 
Then you'll make it to the inbox and get a chance to be seen. 
But if your list is messy and you continue to email it, expect to land in the junk folder or not be delivered at all. 
Tip no. 1: prune your email list
So, what do you do with a messy email list? You find a good email verification service and allow it to weed out bad contacts. A trustworthy system will help you get rid of all the addresses that are wasting your money and endangering your deliverability. 
Moreover, the process is fast and simple. You upload your database on the platform and get it back clean within minutes – or hours, if you have many addresses to verify. Then, you can send your next email knowing you're connecting with real human beings who want to hear from you. It's the first step to increasing open rates.
What is an Email List Cleaning?
Email list cleaning removes spam, junk, or invalid contacts from your email list. In other words, it is a process of removing those emails from your email list that you no longer need or that do not respond to your email. Removing junk emails from your list makes your email marketing campaign very successful. You can check email list cleaning tools from here.
Why Email List Cleaning is necessary?
Some emails in your lists will become inactive over time. For example, some of your contacts' domain names may have expired. In addition, some of your contacts may have changed their mailing address. 
According to one study, 23 percent of emails on your email list become invalid or garbage till five years. So what happens if you send them emails? Your emails will be denied and bounced back to you. So what's the big deal? What effect will it have on your campaigns? 
If you use Amazon's Simple Email Service to launch your marketing campaign, your email deliverability will be slowed if more than a 5% bounce rate. Likewise, they will halt your marketing campaign if your bounce rate exceeds 10%.
Is it my content?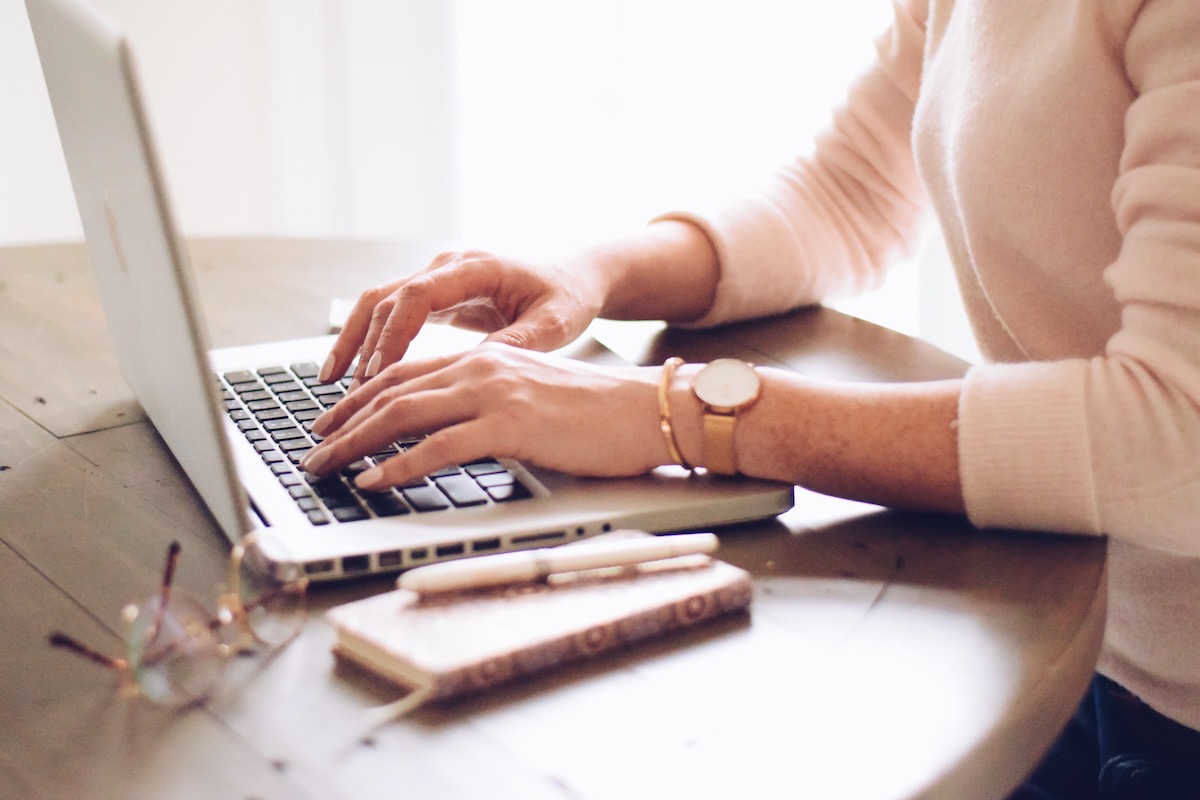 It's possible, but before you start feeling bad about it, let's just remember one thing: copywriting is a profession in and of itself. Mastering content creation can take years, so it's alright is you still haven't found the perfect formula (what is that, anyway?). 
We're going to talk about writing later, but first, let's focus on how content can affect your email deliverability – and open rates.
Avoid spam trigger words
Some of the words you use – especially in your subject line – can cause your email to land in the spam folder. With so many dubious players thriving on the Internet, spam filters have become more sophisticated. So check this list of spam trigger words when you write your subject lines. Also, you can try the tools Venngage recommends and test the power of your subject lines before you hit "send."
Can't decide between plain-text and HTML emails?
You may have noticed the plain-text email trend. Industry influencers like Brian Dean and Neil Patel prefer them over HTML emails. Also, some experts believe plain-text emails have a higher chance of landing in the inbox. Just so you know: no one has been able to back that up yet.
However, plain-text emails feel more personal, so you may want to give them a try and see how your subscribers react. 
URL shorteners don't belong in your emails
Many email marketers use them as a second tool to measure the click-through rate. But spammers use them, too, so it's best to stay away from URL shorteners and link directly to your landing pages. You don't want ISPs thinking your email is spam and throw it in the junk pile.
Tip No. 2: Sound like a friend
I read countless articles and books on how to write better emails and better copy in general. And if I were to sum up the advice I got, it would be to let your own voice guide you. The funny thing is that I already knew that, but probably needed some expert validation. 
All the copywriters I learned from recommending this technique: write as if you were writing to a friend. That means:
you allow yourself to be conversational. It won't make you look unprofessional, even when you write on behalf of a large company. 

using contractions becomes second nature. Friends don't say: "You will boost your open rates," but rather "You'll boost your open rates."

your emails express a genuine desire to connect. So you may ask people a question and invite them to reply and share their opinions.
Tip No. 3: remove unengaged subscribers
We all know how hard it is to grow an email list. Every new subscriber is a reason to celebrate, but are all those people interacting with your emails? Of course, they won't open every single one of them, but are they regularly engaging with your content?
Those who aren't, send a bad signal to ISPs, telling them your communication is irrelevant. That, too, affects your sender reputation, so you can easily land in the spam folder as a result. 
The best thing to do: let go of people who don't participate in the conversation. If a subscriber doesn't react to what you send for more than six months, chances are you're better off without each other. So don't be afraid to break up. 
More advanced email service providers (ESPs) will isolate unengaged subscribers for you, so you can decide what to do next: 
run a re-engagement campaign

or remove them from your list. 
Keeping inactive subscribers in your database not only affects your open rates. Those email addresses could also be abandoned, and soon enough turned into spam traps. 
Let's wrap things up
Increasing open rates can take time unless you have a really stale email list and you clean it; then you'll see a spike in your engagement within weeks. So, be patient and give yourself credit for every improvement. Keep testing different types of content and learn as much as you can about your subscribers. The better you know them, the easier it'll be for you to send them just what they need and like. 
Check Out our article How to increase Email Open rates in 2020
Author Bio
Corina Leslie is the PR Manager for email validation company ZeroBounce, an Inc. 5000 honoree. Most often, you can find her on the ZeroBounce blog, where she shares her tips and interviews experts on digital marketing and PR.
---