Why Is My Law Firm SEO Not Improving?
---
SEO is all about long-term and gradual progress. Every Law Firm SEO expert will tell you there's no way to gain significant ROI overnight. However, you don't want your SEO to completely plateau, either.
You want to steadily get more traffic, increase search engine rankings, and attract more customers. If you're not improving, it's time to assess your progress, find the possible issues, and reoptimize your website.
So, what do you do if your Law Firm SEO hasn't improved in months? How do you improve your stats? Let's discuss:
How To Tell If You've Hit A Wall With Your Lawyer SEO
"Hitting a wall" could mean many things in SEO. But, in general, a plateau in progress isn't ideal.
If relevant Law Firm SEO stats haven't improved in months, that could mean you're doing something wrong or need to change your strategy. The stats you need to pay attention to include the following:
Traffic
SERP position
Click-through rates
Conversion rates
You shouldn't wait for these stats to get worse. Remember, SEO is all about outdoing your competitors. So, if you hit a wall, the competitors who are steadily improving their SEO will eventually overtake you.
Hence, you want to catch potential problems holding you back before you start getting left behind.
What Is Stopping Your Law Firm SEO Progress?
So, why are your numbers not improving? Let's look at the possible culprits and what you can do about them:
1. Changes In The Search Engine Algorithm
Google (and other search engines) have changed and improved their search algorithm throughout the years. For example, people used to stuff their content with keywords to get to the top of the SERPs. These days, doing that can read as spam, and Google will punish you for it.
These algorithm changes are even known to knock well-performing sites down by several ranks. One of the most recent examples is Google's current efforts to punish AI-generated content. As a result, websites that have been doing well because of AI content have ceased getting any traffic at all.
While some algorithmic changes aren't so volatile, you still should be watching for them. Once you notice the volatility, you should adjust your strategy accordingly.
2. Lack Of Regular Reoptimization Efforts
If you're implementing Lawyer SEO, you continuously monitor your progress and optimize your website. This is how you keep up and avoid getting overtaken by the competition.
As mentioned, the algorithm can drastically change the rankings. As a result, what used to be top-notch content may not cut it anymore, so you need to watch out to keep up with the changing landscape.
Your keywords might also be losing steam. Remember, search volumes on keywords are dependent on how often people use them for the searches. Sometimes, keywords and topics fall off, so you should change your keywords accordingly.
Sometimes, it could just be that your competition is catching up to you. Again, ranking in the SERPs means outdoing everyone. If everyone else is monitoring, reoptimizing, and improving their SEO, they might pull ahead of you.
Auditing your Law Firm SEO performance through Google Search Console and other tools helps you spot weaknesses in Attorney SEO strategy before they become more significant problems later.
3. You're Producing Low-Quality Content
Legal content is the lifeblood of Attorney SEO. More content means more opportunities to rank in the SERPs, attract customers, and increase conversions. If you're able to publish high-quality content consistently, it will significantly boost your SEO progress.
However, the most common mistake made is trying to churn out as much content as possible. As with anything, rushing diminishes the quality. You could miss spelling errors, grammatical mistakes, linking opportunities, and potentially harmful factors like keyword stuffing and cannibalization.
Since content quality is a huge deal for Google, making any mistakes is going to hurt your SEO. You'll end up burning yourself out without getting any benefits from it.
Remember, those blogs and websites that can post several times a day likely have a team of writers, editors, and researchers doing all the work. If you're the only one running your SEO efforts, forcing yourself to do the same won't help your SEO progress. Instead, focus on reasonable deadlines and consistent posting times.
4. You're Not Building Your Backlink Profile
Unfortunately, new and less-established websites don't often have a lot of backlinks. And since you can only get backlinks from third-party sites, you don't always have much control over how many you get.
This stems from the fact that backlinks tend to associate two linked pages together. This is why the highest-ranking, more established pages are the ones that get cited in blogs or linked as references. So if you're new to the scene or just started climbing up the SERPs, people will be less confident linking their pages to yours.
You should put more effort into getting more backlinks for your website. For example, you can create link-bait content, write guest posts, and promote your content to more people.
That said, not all backlinks are good. You don't want to associate your website with low-quality content, spam, and hacked websites. So, regularly audit your backlink profile, find the bad backlinks, and remove or disavow them.
5. You're Ignoring Your Law Firm's Off-Page SEO
Once you've built a great website with high-quality content and well-optimized pages, you should also expand your SEO from the outside. Off-page SEO can be boosted through the following:
Backlinks
Brand Mentions
Guest Posts
The most popular brands and companies have great online presence. They have several social media sites, write for other blogs, and make link-bait content. This helps promote your website across the internet, boosting brand awareness.
Not to mention, backlinks are Lawyer SEO ranking factors, and getting quality ones is crucial for your Lawyer SEO progress.
Law Firm SEO Is A Continuous Process
Remember, Attorney SEO is about gradual improvements that stack up over time. By constantly adapting and improving your strategy, you'll keep up with the competition and stay on top. If you slack on your audits and optimizations, you might be one Google update away from getting knocked off by other competitors.
So, pay attention to algorithm changes, marketing trends, and backlink opportunities. You might not see significant results overnight, but the collective ROI will surely benefit your law firm marketing in the long run.
Author's Bio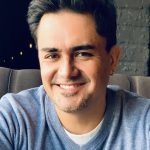 JC Serrano is the founder of 1000Attorneys.com, one of the very few private enterprises certified to process lawyer referrals by the California State Bar. His marketing strategies have continuously evolved since 2005, incorporating ever-changing SEO strategies into lawyerleadmachine.com.
---