Lawyer SEO Ranking Factors To Climb Up The SERPs
---
Lawyer SEO is a great long-term strategy that's both accessible and sustainable. Unlike ads where you're getting attention for a particular time, ranking high in the SERPs can bring consistent organic traffic to your law firm website. Since you're getting noticed by people looking up keywords you're optimizing for, you know that the organic traffic is from people who are at the very least interested in the law and legal services.
While Lawyer SEO is an accessible strategy, it still requires optimization and planning to yield significant ROI. Writing a good blog post, using a few keywords, or building a good website isn't enough. Instead, you need to pay attention to Google's (or any target search engine's) ranking factors for your Lawyer SEO strategy to succeed.
How Are Lawyer SEO Ranking Factors Decided?
Ranking factors depend on the search engine's algorithm. The way pages and search results are ranked depends on the algorithm's criteria. If your content meets the criteria better than other pages, then you'll rank higher than them.
This is why you're advised to look at your competitors' websites. When a page ranks high, it means they have the most relevant content, keywords, and on-page optimizations. It also helps if they have a lot of high-quality backlinks pointing to their domain.
Important Caveat: Ranking Factors Can Change
Google rolls out updates all the time. This means ranking factors can change, which is why some of your pages might climb up or slip the rankings depending on the changes implemented.
Hence, you must pay attention to possible trends, algorithm updates, and other relevant factors.
The Most Crucial Google Ranking Factors For Law Firms
Although algorithms get updates and changes all the time, there are ranking factors that have stayed consistent throughout the years. This includes:
1. Backlinks
Backlinks play a crucial role in establishing authority and trust. Since links associate pages with each other, this means it could affect how Google registers your site and pages' overall quality and authority. For example, if a high-authority website links back to yours, this suggests that your law firm website is also of the same quality as the one linking back to you.
You should think of backlinks as "votes." The more high-quality sites point back to you; the more are vouching for your law firm's website and content.
Important Caveat: Not all backlinks are suitable for Lawyer SEO. Hence, there is an emphasis on "high-quality" and "high authority." If you're getting a lot of backlinks from low-quality, spammy, and recently-hacked domains, remove links or disavow them ASAP.
2. Content
Content is the heart of Lawyer SEO. If you can consistently produce relevant, helpful, and high-quality legal content, you'll have better chances of ranking high in the SERPs. Hence, you need a great content creation strategy to make sure you stay ranking high in the SERPs.
That said, it's important to emphasize quality over quantity for content.
Important Caveat: While it's true that more content is better for SEO, it still won't mean much if you're churning out rushed and generally low-quality content. The key here is to be consistent, so create a content calendar that will allow you to regularly produce content without sacrificing quality.
3. Keywords
The optimal way keywords are used in SEO has changed throughout the years, but it is still a crucial ranking factor today. This is because so many strategies and factors affect keyword choice, including:
Search Volumes. The higher the search volume, the more potential traffic you'll be able to get. However, it is very competitive, so it's much harder to rank high in high-volume keyword SERPs.
Local Keywords. Since attorneys usually get clients within their locale (or states they are licensed in), local SEO is a great way to gain visibility in local searches. After all, people based in Florida aren't usually going to need a California Lawyer.
Long-tail Keywords. Long-tail keywords are more specific. This makes their search volumes lower, making climbing up the ranks much easier. For newbies, it's better to rank in multiple long-tail keyword SERPs than to be buried in head keywords.
4. Site Structure
Site structure contributes to both user experience and site crawling. Your pages are indexed because site crawlers or "spiders" will follow every link and review the content to get information about the pages. Any information gathered from these crawls can directly affect how you're indexed and subsequently ranked.
Hence, optimizing your internal links, navigation, pages, and anchor texts would be best. This should apply to every page on your law firm website, including your legal blog posts and landing pages.
Important Caveat: You should optimize your site structure for your visitors, not just the algorithm. Even if you have a great site structure that's easy to crawl, you might lose some of your audience if your navigation and links make it difficult for them to use your website.
5. Mobile-friendliness
There are now more people using their phones to access the internet. Apps and other features also make it even more likely for people to use their phones for crucial things like grocery shopping, getting a ride, finding new restaurants, or hiring a lawyer.
Of course, many people will use Google Search to look things up on their phones. So, if your website isn't optimized to be viewed on mobile devices, it will not be pleasant for site visitors to use it. After all, anything that's made to fit a desktop isn't going to be as easy to use when shrunk to a smaller mobile screen. It might also cause bugs, errors, and other UX problems.
Moreover, since so many other websites (a.k.a. your competitors) can provide the same content, they'll likely click off and go elsewhere. The people who decide to trudge through the bad optimizations likely won't have the best opinions of you, either.
Bottom-line
Remember, the algorithm decides which pages are the best. So if your law firm's pages meet the set criteria better than your competition, then you'll rank high with no problem. However, these criteria could change depending on new Google core updates and the like, so keep yourself updated on the latest ranking factors.
Author's Bio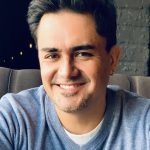 JC Serrano is the founder of 1000Attorneys.com, one of the few private enterprises certified to process lawyer referrals by the California State Bar. His marketing strategies have continuously evolved since 2005, incorporating ever-changing SEO strategies into lawyerleadmachine.com.
---