Which services should I outsource to an SEO service
---
Many companies and businesses are ever striving to get that perfect looking position in search engines. To achieve to the top of the search engines is like a dream many industries see. To fulfill this very dream many companies are turning towards SEO optimization services or hire SEO expert.
Whether you are new to business or a professional knowing what can help to proliferate your business is a must. Due to this very fact, more and more companies are opting to outsource SEO services.
If you are keen on being an espouser to the business to grow their marketing sales and create a good repo. You can start an SEO outsourcing service. If you like the idea and want to know about it more, keep reading to find all the required answers.
What is an SEO service?
SEO service is often a service that is provided by SEO firms who help to create companies with good visibility on search engines with Search Engine Optimization.
This lets them secure a topmost position on the search engines increasing their visibility to the customers and also increasing their clicks to the website.
What services should you outsource?
There are several services that an SEO agency must offer to its clients. The services you can out the source for a successful agency are mentioned below. Let us take a look at them briefly.
1. SEO audit:
SEO audit is like checking a company's strategy for optimization. This includes going through the company's strategy in-depth and understanding what are the points that are lacking and where the necessary changes can be made. This must be done by keeping in mind optimization.
There are hundreds of parameters to check from during this optimization and hence a good SEO audit is a must-have service for any SEO service provider agency.
There are several software that can be used for the same but a good manual undergoing is of utmost importance as these can be a little inaccurate and hard to deal with.
2. Competition analysis:
Giving a clear insight about competitor analysis helps the company understand who their competitors are and what strategies should be used to outsmart them. This analysis can be done based on each product and service of the company and a categorized result can be formed for the same.
This through comparison can let you understand your next steps in the business. It can be carried out monthly, quarterly, or even weekly, depending upon the requirement of the client. This will help them build trust with you.
3. Custom Strategy:
Give companies the benefit of maximum ROI. Many other service providers often are ignorant of the fact about building good ROI, especially those who deal with cheap services.
A good custom strategy will help you drive maximum traffic to your side and the flow of calls, orders, clicks on-site, visit pages, and many more will significantly increase. Only 25% of service providers offer these services, so if you bring in customer service in the gameplay the clients will be increased by four folds quickly.
A higher profit to your clients is like a higher profit to your business as well. So, get this feature and get direct benefits.
4. Off-page optimization:
Several factors affect the search engine rankings apart from the website content and keywords. These can include backlink profiles, internal linking, and so many more. As a service provider, you can work with increasing the off-page optimization giving good visibility to your client.
You can work with several services within it like:
Promoting the content through bloggers and creates.
Keeping a track of the social media mentions of a particular company.
Developing blogs for your company and updating it regularly so on and so forth.
This can easily help you stand out as an individual.
5. On-page optimization:
As important it may sound to maintain an off-page optimization it is as important to maintain an on-page optimization. On-page optimization deals with the contents of the website that can act as a primary deciding factor for the algorithm creation of the search engines. As a service provider, you can opt for various ways in which you can increase the on-page optimization of the company.
You can add headlines, catchy taglines, keywords inside tags, to the web page.
Creating a good internal linking
Creating site maps
Analyzing the speed of the website to look at how fast it can be loaded on the web.
6. Create monthly reports for your client:
Companies often like services that are relatively transparent and can provide you with a good plan of action. Transparent report creation can help your client company know about what jobs you performed and each of them has influenced the workflow. It gives a clear idea about what led to what success.
These reports can include timing constraints within which the entire work is completed and how each work is helpful. It provides a complete insight about the traffic, scales up, and many other services in one place and lets you create a more strategic plan.
7. Follow up optimization
Create follow up optimization for all the companies. This includes checking for particular companies' websites even after they have reached the top of the site. This will let companies stay at the top for a longer period and not lose their position in any instance.
SEO tends to keep on changing and it becomes necessary to keep up with the updated trends. It becomes difficult for a company to do it without exquisite knowledge about the same. Providing follow-up optimization will help the company stay at the top at all times. This will help you receive good client's at the end and scale up your clients as well.
As the market keeps on growing and more people enter the business, it becomes a necessity for the businesses and companies to undertake SEO. Companies often do not find adequate time and sources to carry out these tasks and hence always hire a SEO expert.
With the increased demand for SEO companies often look for services that can help them in SEO optimization. If you include the above services in your agency then you will surely have an upper notch in the market among various agencies. A SEO optimization has many benefits and you can definitely use them to your benefits and create a good business out of it.
Author Bio: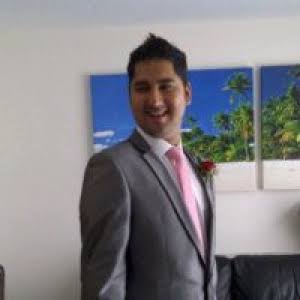 Sunny Chawla is a Managing Director at Alliance Recruitment Agency. He specializes in helping clients for international recruiting, staffing, HR services and Careers advice service for overseas and international businesses. He loves to share his thoughts from his blogs on Best seo expert hire.
Facebook: https://www.facebook.com/Alliancerecruitmentagency/
Twitter: https://twitter.com/career_alliance
LinkedIn: https://www.linkedin.com/company/alliance-international-consulting-firm/

---