What Makes A Great Law Firm Homepage?
---
Homepages need to make a strong impression on site visitors. A good homepage can convince a passing visitor to know more about your law firm, find more content you've created, or heed your calls to action.
In some cases, your homepage might even inform people's first impression of your law firm. In most cases, homepages represent who is behind the website, their goals, and what they can offer. So, ensuring it represents who you are and what you do is crucial for site-building, lawyer SEO, and law firm digital marketing.
So, where do you start? What are the things you should optimize to ensure your homepage reaps the best law firm ROI? Let's discuss:
5 Tips On Building The Best Law Firm Website Homepage
There are several ways to approach homepage building for law firm digital marketing. Not only should it be optimized for the SERPs, but it also has to look and feel great for great first impressions from audiences.
Here are a few key things you need to consider when designing and building your homepage:
Tip #1: Start With The Visuals
Remember, you want to make the best first impression. So, while visuals and design aren't direct SERP ranking factors, they have the power to attract and pique your audience's interest. After all, a homepage that looks outdated, buggy, and generally unpleasant to look at won't make your audience want to work with your law firm.
Before people even start reading your About Me, landing pages, and blogs, they'll first look at how your homepage looks. Homepages can give off a general vibe; they could look elegant, professional, or welcoming, depending on your design choices.
Make sure to check off the following:
Color schemes
Theme and page formatting
Images
Animations
Branding (i.e., logo, signature color scheme, etc.)
Important buttons and menus
Fortunately, most people can access pre-made site themes in various color schemes and designs. Whether you're building your page design from scratch or just using existing themes, you want to make sure it looks good, represents your law firm, and is easy for audiences to use.
Tip #2: Optimize User Experience
Aside from looking good, your homepage should also feel good to use. A slow, buggy, and hard-to-read homepage will turn people off. Likewise, if your page is hard to use, people might click off or find it challenging to get what they need.
That said, user experience should be considered in tandem with building visual design. For example, if some animations cause very slow loading speeds, you should prioritize user experience over visual design aspects. Likewise, it doesn't matter how good a theme looks if it is too heavy and is causing loading problems.
You also want to optimize your navigations, formatting, links, and buttons. The goal is to make sure people will have an easy time using your law firm's homepage. It won't matter how good your homepage looks if people struggle to use it.
Tip #3: Implement Lawyer SEO Keywords
Keywords make your homepage discoverable. If you ensure content quality and Lawyer SEO, your homepage can start climbing up the SERP rankings, bringing in more traffic, visibility, and lead generation opportunities for your law firm.
Additionally, using the right keywords ensures you attract the people you want to find your law firm. For example, if you're looking for employment law clients in California, you can use relevant and high-volume keywords to rank in the right SERPs. This targets people more likely to become your clients, attracting those who will best respond to your website, content, and landing pages.
Note that the optimal keywords for your law firm's homepage can change. Keywords can fall off, new keywords will come up, and you'll learn more ways to optimize your homepage. So, audit and test your homepage to monitor its performance and catch any problems before they affect your SEO.
Tip #4: Every Page On Your Website Should Be Accessible Through The Homepage
Think of your homepage as the central point of your website. If people look up your law firm on Google, it's the first thing they'll see. If they find you through a legal blog post, they'll click on your home button to learn more about you.
Hence, you want your website's crucial parts to be accessible from the homepage. You want people to easily access your landing pages, blogs, law firm information, and contact details. In short, users shouldn't have to dig around for the content they need.
The best and most organized way to do this is to have a navigational menu enabling people to jump to whatever page they want. You can also use tabs and drop-down menus to avoid any messiness. So, if someone needs something from your website, they could simply go to the homepage and get what they need quickly.
Tip #5: Ensure It Properly Represents Your Law Firm
As a general rule, you want people to understand what your website is about simply by looking at the homepage. This is a strategy used by every business and firm to ensure they make the strongest impression on site visitors.
While you can represent yourself in many ways, you must ensure people understand who you are, what you do, and what you can offer through your homepage. This means you should leave no room for people to assume your website is something other than a law firm with your specific goals.
For example, you can show that you are a California-based law firm who have successfully handled personal injury cases. In some cases, law firms will use statistics or show off previous high-profile cases they've previously handled. You can also use taglines, CTAs, an event promotion, etc.
Bottom-line
Every part of your law firm's website plays a crucial role in your digital marketing efforts. Your homepage, much like your landing pages and blogs, affects your SEO, law firm content marketing, and lead generation strategies.
Aside from ensuring you're building it right, you must continually manage, test, and audit its performance for more optimizations. Doing so will ensure you maintain rankings, stay up to date, and solve possible bugs and problems.
Author's Bio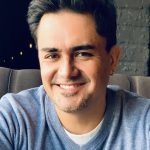 JC Serrano is the founder of 1000Attorneys.com, one of the very few private enterprises certified to process lawyer referrals by the California State Bar. His marketing strategies have continuously evolved since 2005, incorporating ever-changing SEO strategies into lawyerleadmachine.com.
---