What Is The "Best" Social Media Platform For Lawyer Marketing?
---
Social media is a behemoth for digital marketing. Social shares might not be a direct search engine ranking factor. Still, they bring visibility and traffic to your landing pages. So, although likes and shares don't count, your brand and content exposure does.
However, it requires some planning and strategizing to get the most out of your social media marketing strategy. After all, you can't just keep posting without setting your social media content and profiles up for success. In addition, it takes several steps to ensure you get the most ROI from your social media marketing efforts.
The first decision you'll make is which platform you want to invest your time and effort in. It is the first step in any law firm marketing strategy, as the platform you choose could directly affect how your goals are achieved.
How Do You Determine An Effective Social Media Marketing Platform?
This might sound frustrating, but it depends on your lead generation goals, strategies, and target marketing. For example, some platforms help some businesses reap the most benefits. In contrast, others can't really get enough ROI to justify the effort put into the strategy.
However, this is where research and testing come into play:
A. Researching the platform
First, you must look into a potential platform and see if a successful social media marketing strategy is doable. Next, look for key features, average user base demographics, algorithms, and other factors that might affect how well your content and marketing tactics could apply.
For example, beauty brands like sponsoring influencers and posting ads on Instagram and TikTok. This is because both platforms focus on visual content, which fits with a beauty brand's products and audiences.
Likewise, record labels and musicians like to do promotions on Twitter and TikTok. Music and audio content do well because of the platforms' format, so they're seen as viable places to market their products.
Many of these platforms have distinct features that differentiate them from each other. As a result, you might need to implement a different approach for each.
Doing your research and analyzing the viability of platforms narrows down your choices from the get-go. This way, you don't have to sink too many resources into a platform that never would have worked in the first place.
B. Auditing your performance
Auditing is crucial after creating an account and posting. Unfortunately, some things don't work as expected, even if you've researched the platform beforehand. Auditing your performance informs you about these possible difficulties, which could help you find solutions early on.
More importantly, analyzing your performance helps you decide whether a platform is even worth it. If a platform isn't bringing in ROI, you're just sinking resources into something that's not working.
If something brings little to no progress to your digital marketing efforts, it's best to put your time and attention to something more worthwhile. Plus, running successful social media marketing on three platforms is better than spreading yourself thin trying to maintain eight profiles.
How Each Popular Social Media Platform Benefits Your Law Firm Marketing Strategy
Let's look at the most popular social media platforms right now and how they are typically used to boost digital marketing:
1. Facebook
Facebook is an excellent one-stop shop for just about anything. You can use it to find friends, buy cars, or find the nearest law firms. Hence, it's great to have a business page where people can access your contact details, photos, reviews, content, events, and other business information.
Since content gets shared around fast, businesses also use them for content marketing purposes. For example, you post text and images about your company, industry news, and niche trends.
2. Instagram
While Instagram might be an image-based platform, it can still be used by different industries, including legal niches. For example, you can post informative text content on the captions of attention-grabbing photos. You can also use Stories and the interesting widgets that come with it, allowing you to have a more engaging interaction with your audience.
While limited in the text department, Instagram is still viable for visibility and user engagement. There is some text content, but everything is incredibly visual, so you must figure out how to work with it. For example, you can use infographics and short video content to market and show off whatever products and services you offer.
3. Twitter
Done right, you can get a viral Tweet on Twitter. There are viral Tweets with thousands of impressions from users with less than a hundred followers. Sometimes, Tweets just hit the algorithm right.
That said, you don't want to count on that. As impressive as an unexpected viral moment sounds, it's not something you can control or anticipate. So instead, work on building a following.
With its 280-character limit, Twitter is more suited for shorter content. In some cases, images do even better, as there is no need for long paragraphs of text to get your message across.
For starters, try posting short trivia, create image-based content, and pay attention to the trending topics. The goal is to work with the platform's format and user culture, so your Twitter content should be clear, concise, and attention-grabbing.
Infographics can be a way to work around the character limit, allowing you to pack in more information than the given 280 characters. However, if you're posting images, you want to make sure you have text content so that you can still be found through searches.
4. TikTok
TikTok is currently the king of short-form content. It's a video-based platform that shows users short videos through a personalized algorithm. As a platform, TikTok can be less-formal, so you can drop jokes here and there, implement quick and unconventional editing, and use mainstream music.
And yes, TikTok is a popular platform for marketing. You can sponsor a famous influencer, pay for ads, or make content yourself. TikTok's algorithm is well-known for delivering content that fits every individual audience's preference, so you'll likely reach quality leads as you keep posting.
Despite its more relaxed user culture, there is still room for creating content on more complete concepts. For example, lawyers, scientists, visual artists, niche hobbyists, and other specialists can still make very informative content.
Bottom-line
As frustrating as it sounds, the best social media platform and strategy for you depends on what your law firm needs, your target audience, and your resources.
That said, there's no harm in trying things out. There's also no harm in dropping them if they aren't generating ROI for your law firm. So, make sure each strategy is both well-planned and monitored.
Author's Bio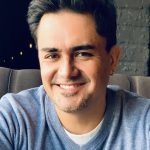 JC Serrano is the founder of 1000Attorneys.com, one of the very few private enterprises certified to process lawyer referrals by the California State Bar. His marketing strategies have continuously evolved since 2005, incorporating ever-changing SEO strategies into lawyerleadmachine.com.
---